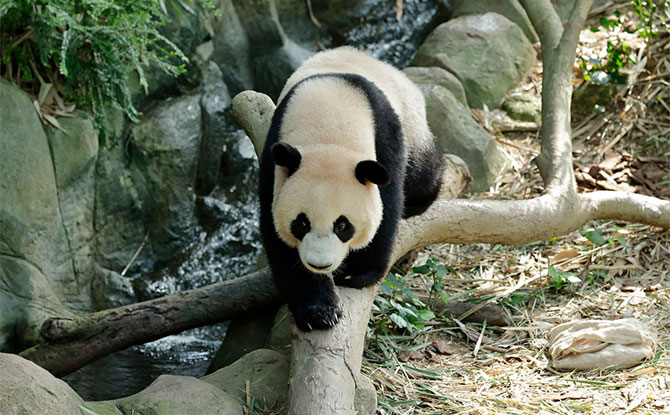 If you wish to say a final farewell to Singapore-born Giant Panda cub Le Le, you have until 13 December 2023 to do so. That will mark Le Le's final public appearance in the Pavilion Capital Giant Panda Forest at River Wonders before he goes into quarantine the next day in preparation of his flight to China in January.
Le Le is scheduled to leave Singapore for China on 16 January 2024. He will be flying Singapore Airlines, the Official Airline.
Once in China, he will officially join the country's conservation programme to safeguard the Giant Panda species.
---
Le Le Leaving to China in January 2024: Preparing Him for His Travels
The panda care team at River Wonders has been busy ensuring the Le Le is ready for his upcoming trip.
---
-- Story continues below --
To date, Le Le has received two vaccinations and will undergo thorough health checks during quarantine.
A customised crate is being constructed to transport Le Le to China. When the crate is completed, the animal care team will begin to condition Le Le to his crate.
The conditioning process involves using Positive Reinforcement Training with food rewards to encourage the animal to voluntarily enter the crate and get accustomed to being inside.
All the training is to make Le Le's travels as stress-free as possible on the day that his flight departs.
Jia Jia had already started exhibiting avoidance behaviours such as moving away when Le Le approaches. In the last month, she has been observed displaying initial signs of rejection, like chasing Le Le away.
This is the natural progression in the Giant Panda species and Jia Jia will eventually reject two-year-old Le Le. Preparations have been underway by the panda care team for a smooth transition for the separation of both pandas.
The two bears will be timesharing their exhibit at the Pavilion Capital Giant Panda Forest at River Wonders in the lead-up to Le Le's departure.
When timesharing kicks in, the public can see Le Le from 10 am to 2 pm and Jia Jia from 2 pm to 6 pm.
---
Bon Voyage, Le Le!
Those who wish to bid farewell to Le Le at River Wonder can do so up till 13 December 2023. This new date is an extension to the previous announcement of Le Le's final day being in November.
There are various activities being held in conjunction with Le Le's farewell including displays of Le Le's growth milestones, interactive photo spots and panda mailbox for Le Le's fan mail.
On 13 December 2023, Le Le's last day in his exhibit, there will be a final farewell party.
You can visit the River Wonders website here.
If you enjoyed this story, we think that you will also enjoy this one on the new KidzWorld at Singapore Zoo.