As Le Le has crossed his second birthday and is growing more independent, he is set to return to China to fulfil the important mission of contributing to the conservation of the Giant Panda species.
A farewell event will be held for Le Le on his final day in the Pavilion Capital Giant Panda Forest exhibit at River Wonders on 20 November 2023, before he proceeds to a mandatory quarantine on the same day.
He will leave for China in the second half of December.
More updates will be shared in the coming months said Mandai Wildlife Group in a media release.
---
-- Story continues below --
---
Le Le to Leave for China in December; Last Day at Exhibit in November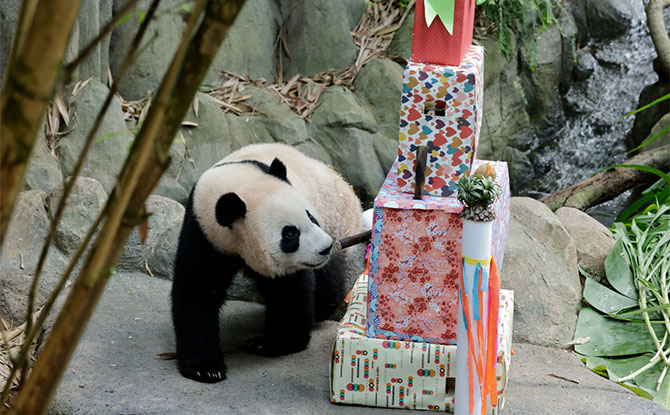 Le Le has shown increasing signs of independence such as eating, resting and playing on his own, away from mum Jia Jia who had also started to show slight avoidance behaviours such as moving away when he approaches.
In the wild, behavioural changes in mother pandas lead to the eventual rejection of their cubs.
This is part and parcel of the life stage progression of Giant Pandas which are solitary by nature.
Leading up to Le Le's departure at the end of the year, Mandai Wildlife Group and the Chinese experts will work on a host of preparations behind the scenes to ensure that Le Le is in optimal condition for his journey to China. These include vaccinations, health assessments and conditioning.
---
Kai Kai and Jia Jia to Remain in Singapore
Kai Kai and Jia Jia will remain in Singapore at River Wonders under the care of Mandai Wildlife Group.
To prepare Le Le and Jia Jia for their imminent separation, the Animal Care team has been conditioning Le Le since February 2023 to enter a new private den away from mum's
They have also been carrying out feedings in different dens since August.
Timesharing of their exhibit will soon kick in with the public able to see:
Le Le from 10 am to 2 pm; and
Jia Jia from 2 pm to 6 pm.
Dr Cheng Wen-Haur, Deputy CEO, Life Sciences & Operations and Chief Life Sciences Officer, Mandai Wildlife Group said, "Since his birth in 2021, Le Le has captured not only our hearts, but also that of the entire nation and overseas visitors, giving us many joyful moments as we watched him grow. We celebrate that he will soon be checking off his biggest milestone yet when he goes to China."
Adding on, Dr Cheng said, "We are honoured to be part of China's global network in the conservation of Giant Pandas, helping to maintain a sustainable Giant Panda population under human care. Since the arrival of Kai Kai and Jia Jia to River Wonders, Mandai Wildlife Group and the China Wildlife Conservation Association (CWCA) have also engaged in numerous study trips and reciprocal visits, facilitating the exchange of valuable knowledge and the publication of research papers that contribute to the conservation efforts of Giant Pandas by China."
---
Bon Voyage, Le Le!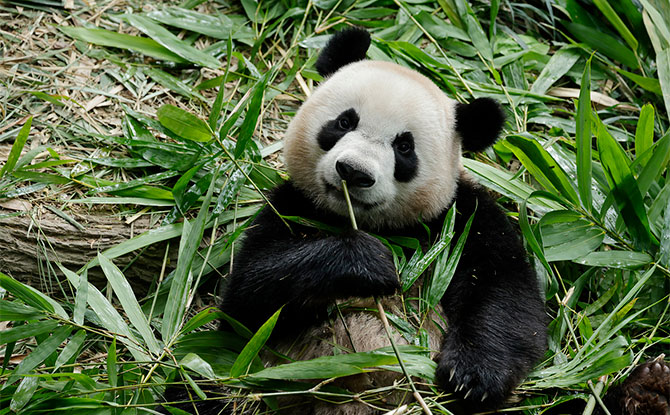 From 6 to 31 October 2023, there will be a 40 per cent discount off the one Adult and one Child admission bundle to River Wonders.
Visitors can revisit Le Le's adorable moments through a series of photo points, from his adorable first moments to his playful escapades. They can also drop off farewell fan mail to him.
Visitors will also stand a chance to receive an exclusive Le Le sticker sheet if they are spotted in panda-inspired outfits.
Keep look out for Le Le mascot meet-and-greet outings at the Panda Courtyard on 7, 8, 14, 15, 21, 22, 28, 29 Oct 2023, at 12 pm and 2 pm (20 min per session).