Kenya is frequently referred to as a "melting pot" of cultures, languages, and topographies. Those interested in Kenya facts for kids won't be disappointed. The East Africa country is a land of contrasts. Thriving cities coexist with vast savannas and immaculate beaches with untamed terrain.
Kenya is a nation with a rich history and cultural heritage. It is also filled with wildlife and natural beauty. There are countless fascinating and fun facts about Kenya for kids that showcase the diverse and alluring country, from the famous Maasai Mara National Reserve to the energetic streets of Nairobi.
Here are some interesting Kenya facts for kids
---
Fascinating Kenya Facts for Kids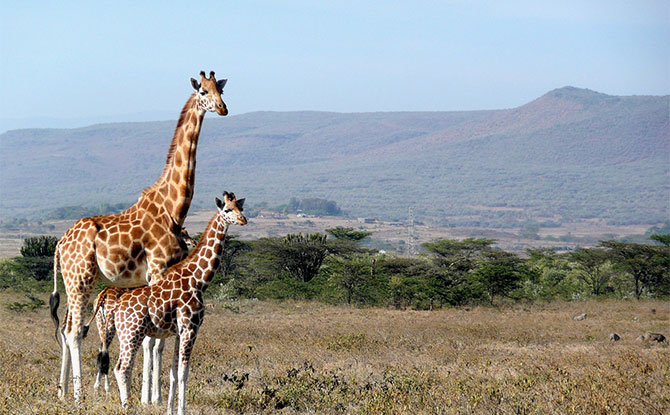 ---
-- Story continues below --
Kenya is located in East Africa, bordered by Tanzania to the south, Uganda to the west, South Sudan to the northwest, Ethiopia to the north, and Somalia to the east. It has a total area of approximately 582,650 square kilometers.
1. Kenya has many national parks and reserves, including Amboseli National Park, Tsavo National Park, and Lake Nakuru National Park; all the parks have different types of animals.
2. Kenya's capital city is Nairobi, the largest city in the country.
3. Kenyan athletes are some of the best in the world, with many winning Olympic medals in events such as long-distance running, like Kipchonge Keino and David Rudisha.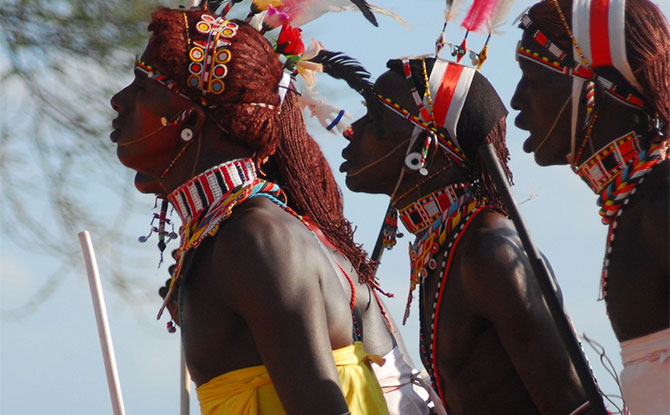 4. The Masai people are one of the most well-known ethnic groups in Kenya, known for their traditional clothing and customs.
5. The Kenyan coastline is known for its beautiful beaches and coral reefs with a good climate for swimming and outdoor activities.
6. The Kenyan economy is primarily based on agriculture, with major exports of tea, coffee, and horticultural products.
7. The Kenyan shilling is the official currency of Kenya, issued by the Central Bank of Kenya.
8. The Kenyan shilling is denoted by the symbol "KES" and is used for transactions within the country.
9. The Mombasa port in Kenya is one of the busiest ports in East Africa.
10. Kenya is home to a rich and diverse wildlife population, including big cats like lions and cheetahs, large mammals such as elephants and giraffes, and other iconic African animals like zebras and wildebeests.
11. The Maasai Mara National Reserve in Kenya is one of the best places in the world to see wild animals in their natural habitat, and the Great Wild beast migration takes place in the region.
12. Mount Kenya is a majestic mountain located in central Kenya. It is the country's highest peak and second-highest in Africa, standing at 5,199 meters above sea level.
13. Kenya is home to more than 40 different ethnic groups, each with their own unique culture and language.
14. Kenya is known for producing high-quality tea and coffee, which are grown in areas with good climates that support the crops.
15. Lake Victoria, one of the largest freshwater lakes in the world, is located on the border of Kenya, Uganda, and Tanzania.
---
More Interesting Facts about Kenya for Kids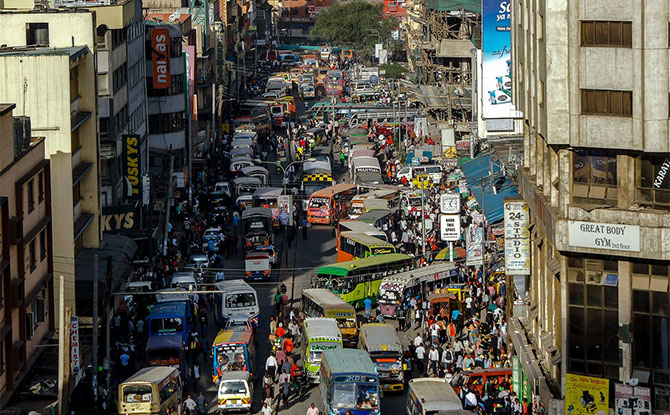 Did you know that along Kenya's coastline, seafood and fish is often used in cooking. The cuisine along the coast is also influenced by Arabic and Indian cooking. Inland at Lake Victoria, fish can also be found and is part of the diet. These are just some of the interesting Kenya facts for kids.
16. The national flag of Kenya features black, red, and green stripes with a white Maasai shield and two crossed spears.
17. Kenya gained its independence from British colonial rule in 1963 after years of struggle for freedom and self-rule led by independence heroes such as Jomo Kenyatta.
18. The official languages of Kenya are English and Swahili.
19. The Great Rift Valley was formed over 25 million years ago and passed through Kenya.
20. Swahili is a language widely spoken in Kenya and the lingua franca of East Africa.
21. Kenya celebrates its National Day on 12 December.
22. There are over 60 languages spoken in Kenya.
23. Kenya is home to the second tallest mountain in Africa, Mount Kenya.
24. One of Kenya's major exports is coffee.
25. Kenya has over 50 national parks.
26. Kenya was known as British Kenya from 1920 till 1963 when it gained independence from Britain.
27. Kenya's oldest city and first capital city is Mombasa.
28. Soccer is an extremely popular sport in Kenya.
29. Kenya is the third largest tea producer in the world.
30. Kenyans prefer drinking tea to coffee.
You may also enjoy this story about interesting cities in Africa.