2021 has been a flurry of activity. In this busy year, there have been a number of family-friendly places that have opened around our tiny island, and it is that time of the year that we look back at what's new this year.
Here's our round up of family-friendly places and attractions that have opened in 2021. How many of them have you been to?
Round Up 2021
---
March 2021
COMO Adventure Grove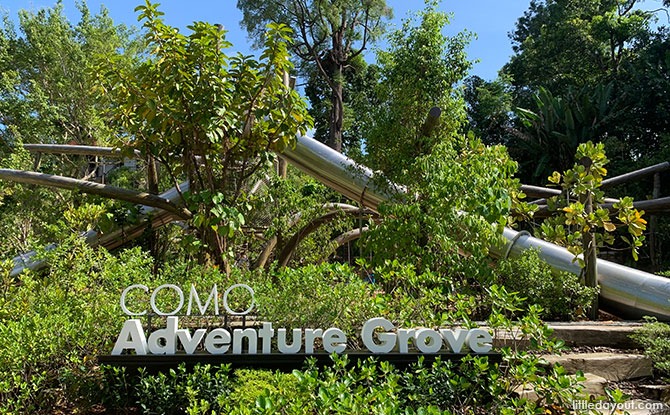 COMO Adventure Grove at Singapore Botanic Gardens' Gallop Extension is filled with play elements which draw inspiration from the greenery of natural habitats. Play amongst a weeping fig tower, giant saga seeds or a humongous cempedak. Find out more about COMO Adventure Grove.
Forest Discovery Centre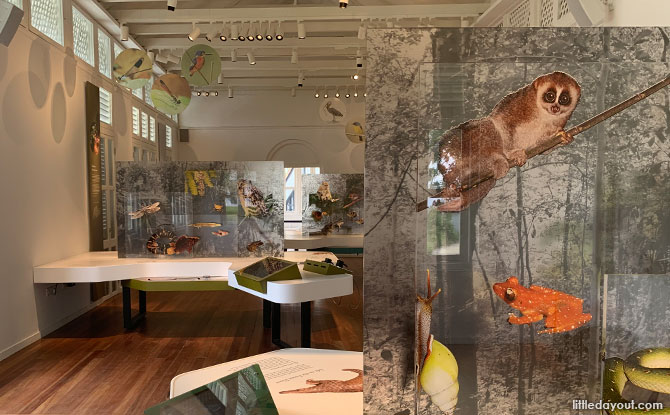 Also located at the Gallop Extension is the Forest Discovery Centre. Step inside the colonial-era bungalow at 5 Gallop Road to learn about the forest habitats found around Singapore and the efforts being put in place to conserve them. Read more about the Forest Discovery Centre.
Coastal PlayGrove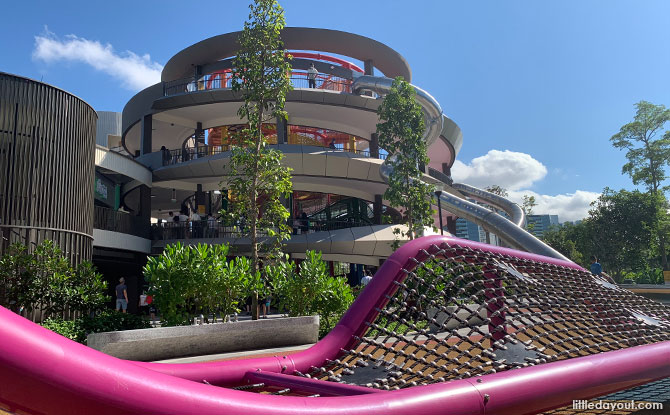 The former Big Splash opened with a "big splash" on 28 March 2021. With Singapore's highest play tower, a sand pit, nature playgarden and more, it is no wonder that Coastal PlayGrove is such a popular spot with families. Read more about Coastal PlayGrove.
Rail Corridor Central
Reopened on 22 March 2021, the Rail Corridor Central stretches along the former railway line from Hillview Road to Bukit Timah Road, from the truss bridge at Upper Bukit Timah Road to the truss bridge at Bukit Timah Road. You can also take a detour off the trail to visit Singapore Quarry. Find out more here.
Dinos Spotted along the East Coast Parkway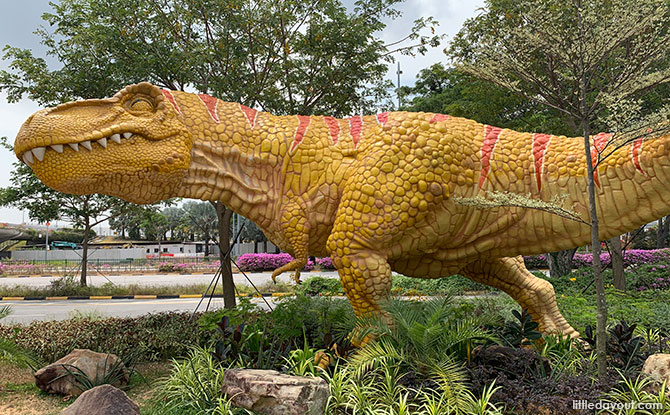 Dinosaurs were first spotted at the Hub & Spoke end of the Changi Airport Connector. This include a huge T-Rex statue. Read more about it here.
---
April 2021
SuperPark Singapore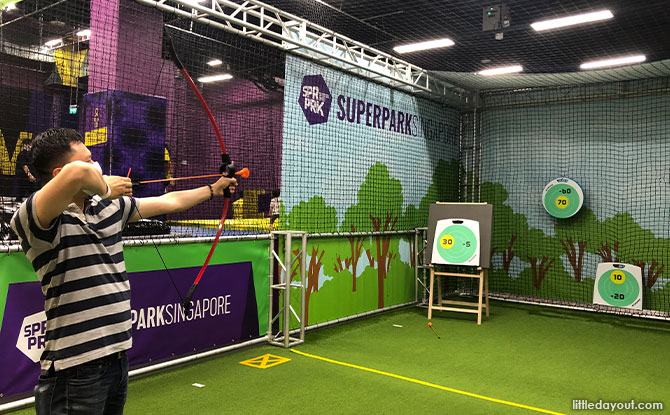 SuperPark Singapore reopened in April 2021, bringing back the indoor park where you are part of the play equation. It also has a new archery station. Read more about the reopened SuperPark Singapore.
Tropical Montane Orchidetum
Visit a showcase of a wide diversity of orchids at the Tropical Montane Orchidetum, comprising of three display houses and surrounding outdoor areas, at National Orchid Garden, Singapore Botanic Gardens. Read more about it here.
Fuji Hill
Fuji Hill, also known as Bukit Batok Neighbourhood Park, has elevated boardwalks and a hillside paths. One of the highlights of the park is its playground which makes use of the terrain of the hill to create some gravity-fueled fun. Find out more about Fuji Hill park.
---
May 2021
Changi Chapel and Museum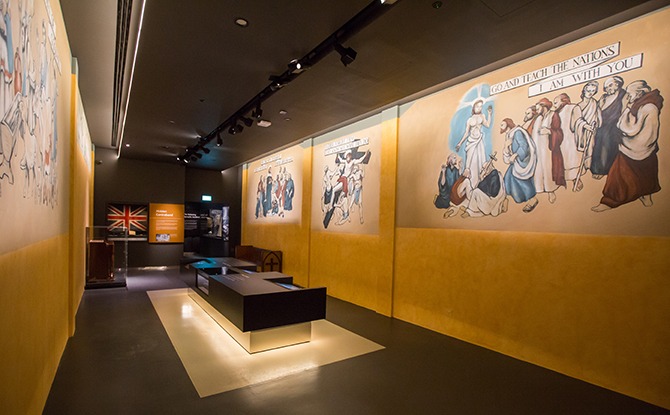 The Changi Chapel and Museum reopened its doors on 18 May 2021. It provides an insightful look at the experience of prisoners of war during World War II. Read more about it here.
Camp Road Nature Playgarden
With two bee hotels, host plants attracting butterflies, a log maze and logs of various sizes, Camp Road Nature Playgarden is a safe and quiet play space for young ones to explore. Read more about it here.
---
June 2021
GoCycling @ Marina Bay
GoCycling @ Marina Bay opened at the Singapore Flyer, providing a bike rental option for those which wish to rent two wheels in the city area and head out to explore Singapore. Read more about it here.
---
July 2021
Yishun N8 Park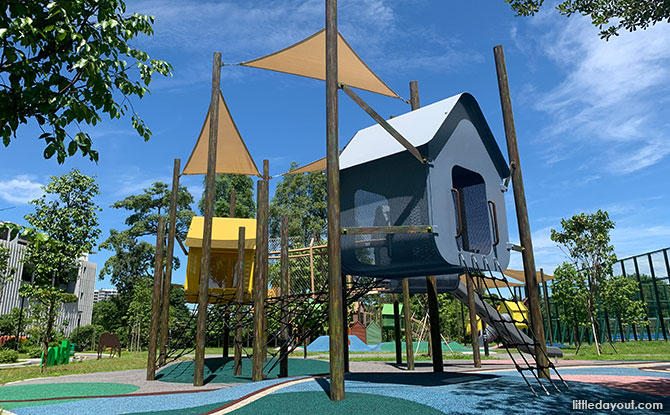 With a treehouse playground that features colourful houses on stilts, trampolines and other play elements, Yishun N8 Park is a great neighbourhood spot for families living in the north to visit. Read more about it here.
Haw Par Villa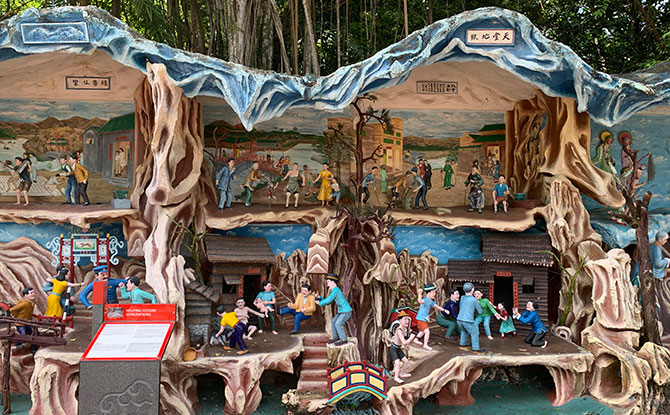 One of Singapore's most unique and fascinating attractions, Haw Par Villa reopened on 1 July 2021. Enter a world lost in time with statues and tableau that draw on Chinese folklore, legends and mythology. It is a one-of-a-kind park that is firmly off the beaten path. Get more details here.
Jurong Lake Gardens Floating Wetlands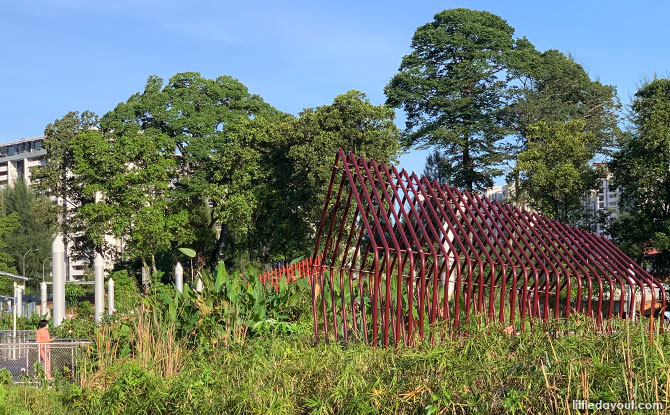 Step out on to the floating wetlands at Jurong Lake Gardens to enjoy the views of the lake. Look out for plants such as the pink Mexican Petunia and cattails. It is part of the Public Utilities Board's ABC Waters (Active, Beautiful, Clean Waters) programme. Get more details here.
Mud Krank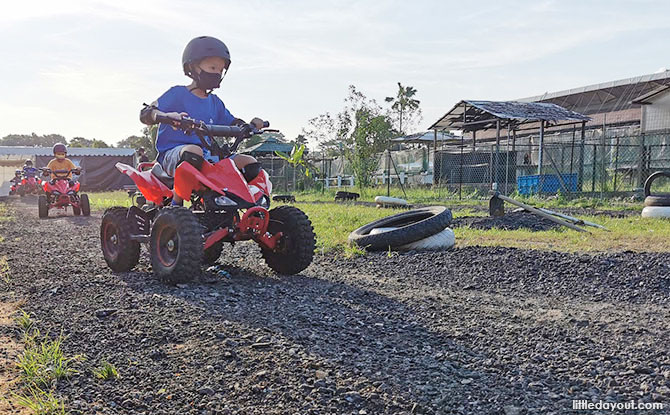 Singapore's first ATV Adventure Park allows aspiring riders to experience outdoor, off-road thrills. Located in the Kranji Countryside, gear up and be prepared to get muddy around the circuit for kids. Read more about Mud Krank.
Orchid Haven
Orchid Haven, a new 280 sqm space within Gardens by the Bay's Cloud Forest cooled conservatory, was launched on 30 July 2021. It is a dedicated space to host Cloud Forest's changing orchid displays as well as permanent orchid exhibits, with more than 1,000 orchids on show at any one time. Read more about it here.
---
August 2021
Museum of Ice Cream Singapore
Go all pink at the Museum of Ice Cream Singapore. Located at Dempsey, it is a place filled with Instagrammable moments and whimsical photo opportunities. Read more about the Museum of Ice Cream Singapore.
---
September 2021
Pasir Panjang Park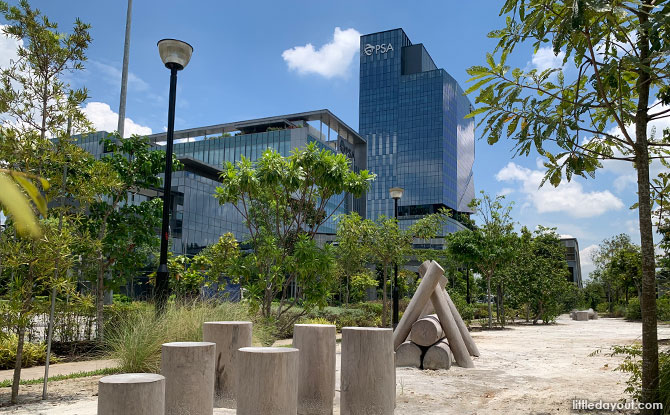 A stretch of Pasir Panjang Park opened in September 2021 with a nature playgarden for kids to enjoy. It is a little taste of what is to come when the full park opens. Get more details here.
Bukit Gombak Park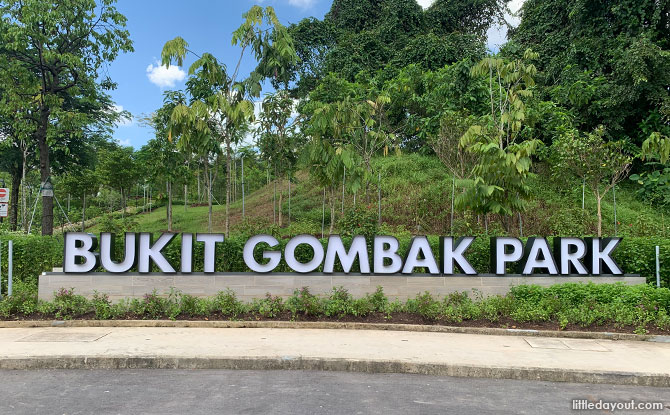 Go on a hill trek, visit a butterfly garden at the summit of a knoll and head over to the playground for some fun. Bukit Gombak Park is a park where you can enjoy a spot of nature in the Bukit Batok neighbourhood. Find out more details.
Reflections at Bukit Chandu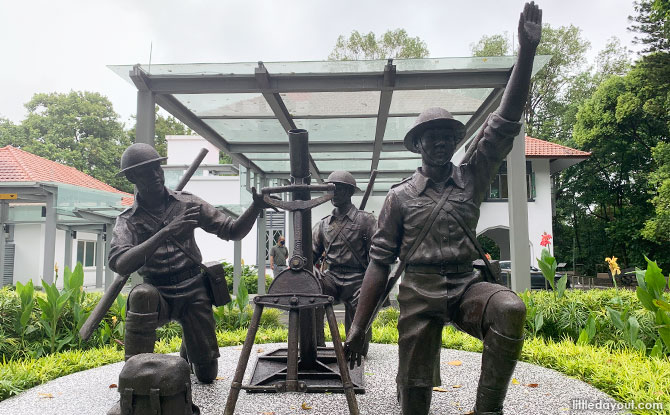 Reflections at Bukit Chandu reopened on 9 September 2021. The interpretive gallery highlights the bravery of the Malay Regiment and also provides a look at the operations of the opium factory that gave the hill its name. Read more about it here.
Faber Point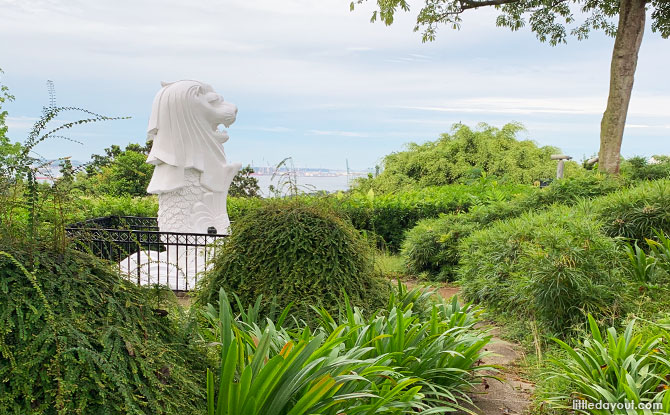 The revamped Faber Point reopened in September. Pay a visit to the baby merlion or look out to the Southern Islands from this high spot at Mount Faber. Read more about it here.
Seed Carving & Heritage Museum
Housing a prized seed carving collection and rare antiques amassed over the years, the private Seed Carving & Heritage Museum is a trip back to the past. Read more about it here.
---
October 2021
Shinjuku Kissa Tetsudo
All aboard! Shinjuku Kissa Tetsudo is a Japanese rail-themed establishment where you can get behind the controls of model trains and pass the time sipping on coffee. Great for rail enthusiasts! Find out more details here.
Butterfly Maze and Therapeutic Gardens at Jurong Lake Gardens
Wander around the hedges at the Butterfly Maze and explore nature through the various flora at the Children's Discovery Area at Jurong Lake Gardens. This therapeutic gardens offers a chance for both learning and relaxation outdoors. Read more about the Butterfly Maze and Children's Discovery Area.
Choa Chu Kang Public Library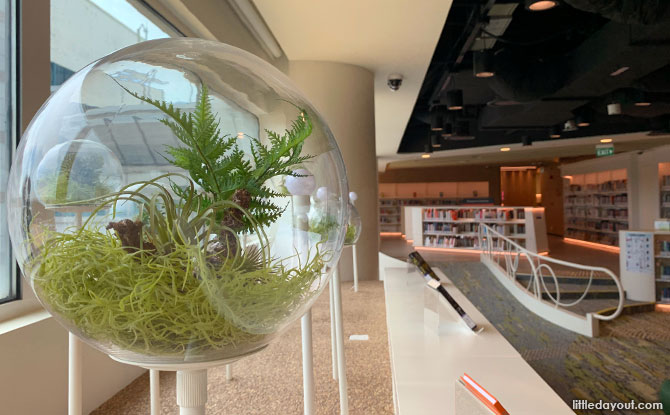 The nature-themed Choa Chu Kang Public Library reopened on 27 October 2021 after an extensive renovation. It is now a two-storey library with an eco-focus. It even has a trail that kids can complete. Read more about it here.
HeadRock VR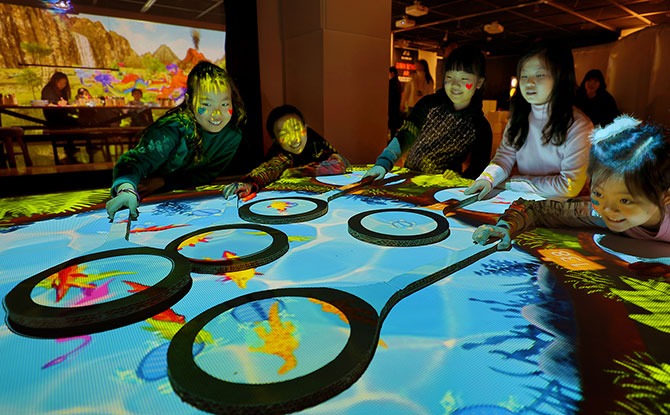 HeadRock VR is now at new location near Siloso Point. The virtual reality theme park also has a new kids zone which combines analogue and digital technology and is suitable for children aged 3 to 12 years.
WaterBike SG
Go cycling on water at Pasir Ris Park; glide through the water and experience the fun and splashes of heading out on a water bike. Read more about WaterBike SG.
Hell's Museum
Haw Par Villa's infamous 10 Courts of Hell reopened as part of a new attraction, Hell's Museum. Read about it here.
---
November 2021
Kingfisher Wetlands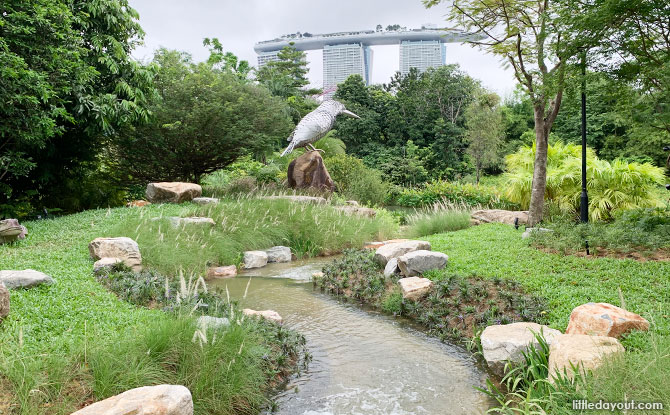 Located next to Satay by the Bay, Kingfisher Wetlands has been rejuvenated and provides a sanctuary for wildlife in the middle of the city. View dramatic cascades and a tranquil lotus pond; all just a stone's throw away from the rest of Gardens by the Bay. Get more details here.
---
December 2021
Splash Adventure
Bounce off high and low trampolines, head up to one of three jump platforms and dive-in with the diving board at Splash Adventure, Asia's first mobile sea-play park. Find out more.
Revamped Changi Airport T3 Playground
Previously a Sanrio-themed playground, the Changi Airport T3 Basement 2 playground has now been given a kueh-and-cake theme with light pastel shades. Find out more about the revamped Changi Airport playground.
SkyHelix Sentosa
Climb onboard a gondola and take to the skies at SkyHelix Sentosa. The new attraction, which opened on 15 December 2021, is an open-air rotating gondola ride. Catch magnificent views of the waterfront and beyond. Find out more about SkyHelix Sentosa.