The Changi Airport T3 children's playground has undergone a revamp. The popular play spot at Basement 2 has now been updated with kuehs, cakes and cookie-themed play equipment, making it look sweet and irresistible to kids.
The Changi Airport T3 kueh playground was formerly a Sanrio-themed playground feature Hello Kitty and other characters. Before that, it was a playground with musical play equipment and stepping stones.
---
Changi Airport Kueh Playground at Basement 2, T3
Now, it has been updated with what looks like oversized cakes, biscuits and other sweet treats.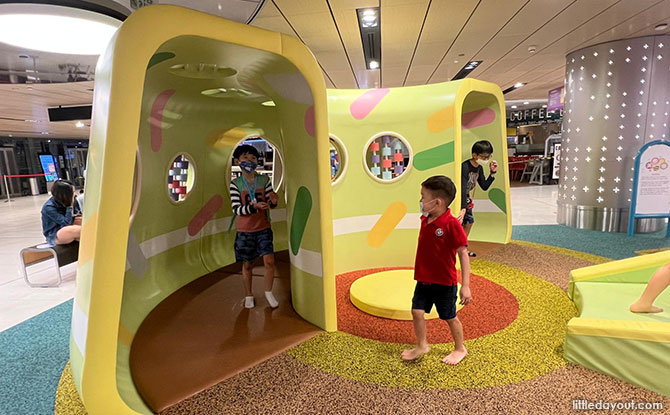 There is a "walkthrough" cake. It sort of resembles half a Pandan cake but with sprinkles all over and on the inside.
There are also stacks of cookies.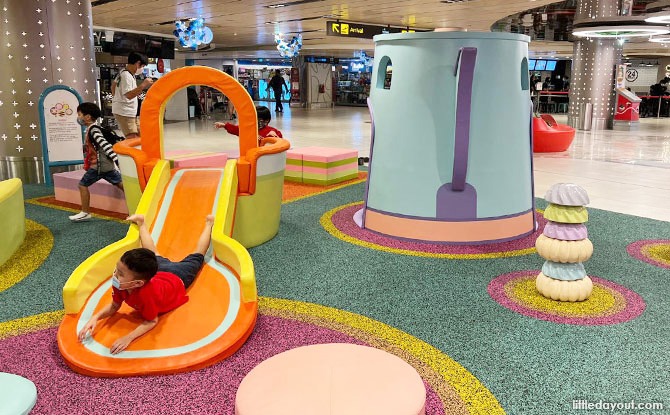 Plus, a little, low slide that is suitable for toddlers.
A set of kuehs can also be found at the Changi Airport T3 playground. These come in pastel shades and kids may take them to be stepping stones – giant kueh stepping stones.
The kuehs also make great benches for parents who need to take a break while still remaining close by to keep an eye on the kids.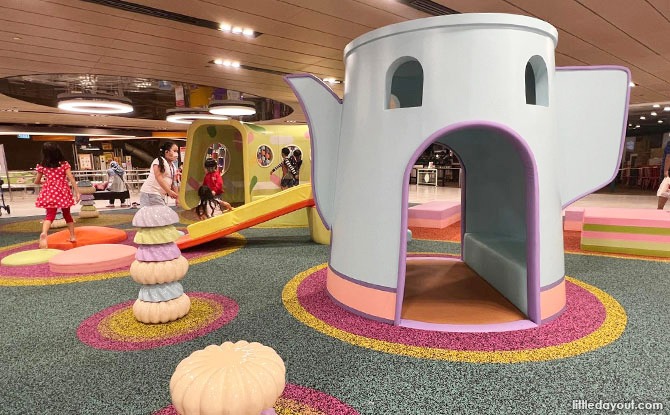 A stand out feature of the Basement 2 kueh playground is the teal-blue tea pot. It is so big that kids can also climb inside it, through a side door.
The Changi Airport kueh playground reminds us a bit of the Hansel and Gretal playground at Clementi but with a local twist. After all, it does feature a distinct local flavour in terms of the confections incorporated into the playground.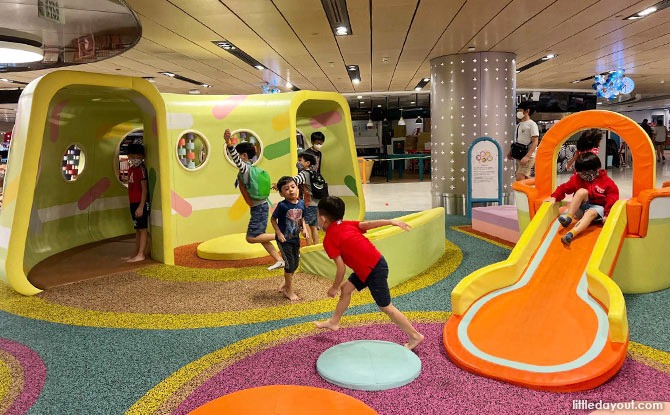 The different play structures also make it fun for kids to play a little hide and seek.
---
Terminal 3 Children's Playground, Changi Airport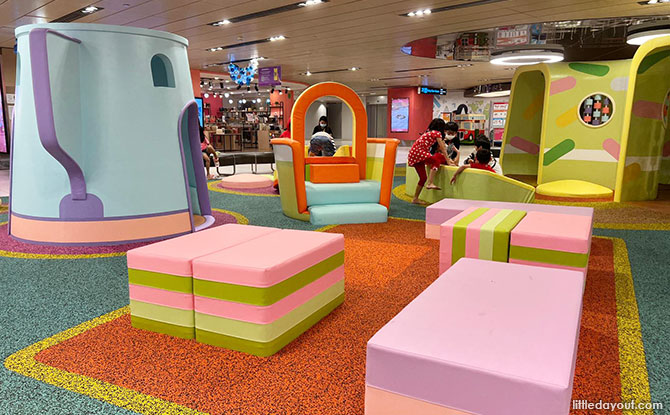 The T3 playground is located at Basement 2, close to the Slides at T3. Best of all, admission is free.
---
From the Archives
On a final note, here's a look at what the previous two versions of the playground looked like.
The Sanrio-themed playground …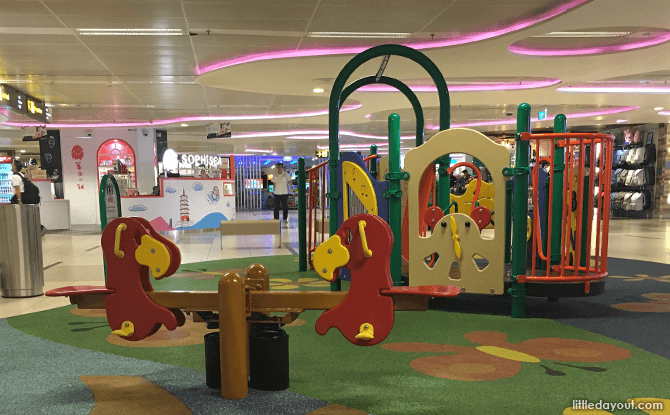 … and the original playground.