Kids are in for a sweet treat at the Hansel and Gretel playground at Clementi. Officially known as The Candy Trail, this themed playground is a little playland for the child's imagination.
---
Hansel And Gretel Playground
Found at the same block as the multi-storey car park at Clementi Crest, Block 445, The Candy Trail gives out strong Grimm's fairy tales vibes.
For those who have ever dreamt of coming upon the Gingerbread House in the middle of the woods, the Hansel and Gretel playground will take you half-way there.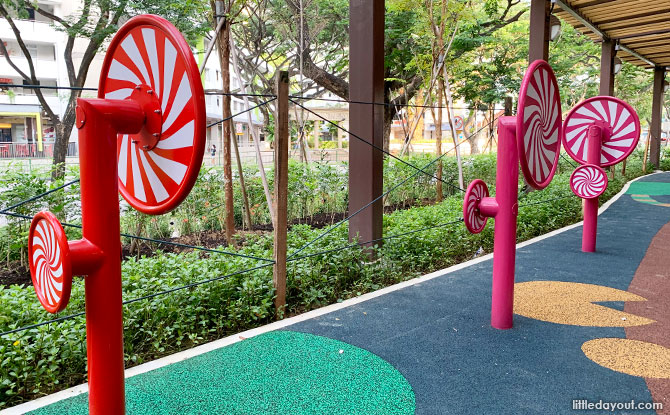 Laid out in a linear fashion, Clementi's Hansel and Gretel playground has a lollipop trees which kids can spin about to create an entrancing swirl.
Kids can take brave steps across a low wooden plank bridge.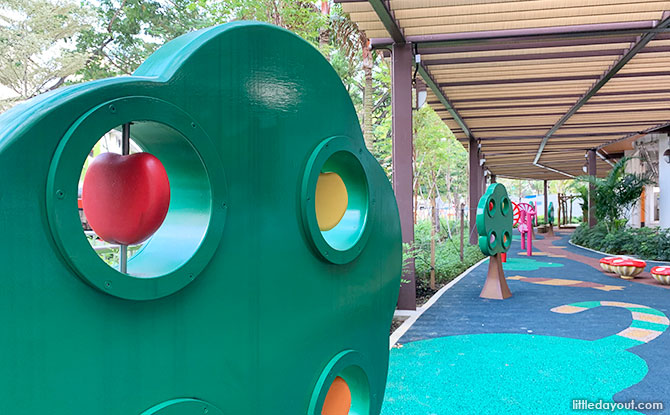 Apple trees provide a bit of simple play for young children.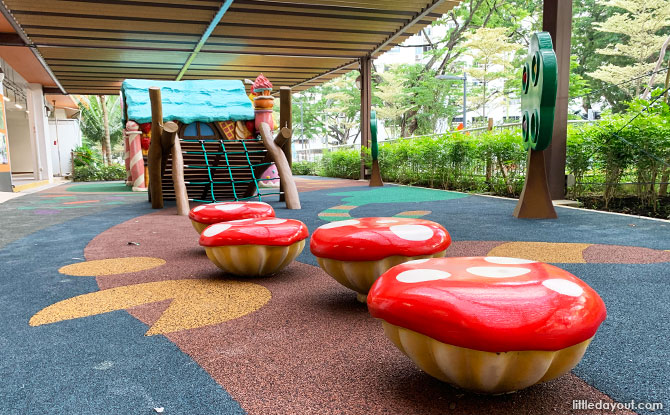 Bright red mushrooms serve a stepping stones to adventure. They also double up as short stools for kids to take a break.
---
On the Candy Trail
Little ones can make their way across a wooden Adventure Bridge as part of the Candy Trail.
On one side, there are wooden planks while the opposite has a cargo net for tots to scale up or down.
---
Sweet Play Spot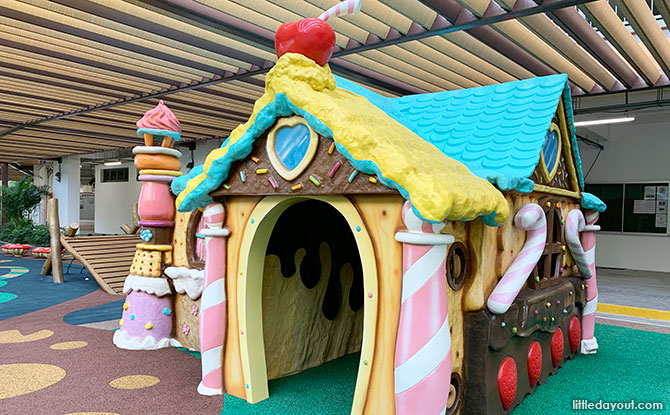 The centerpiece of the Hansel and Gretel playground at Clementi Crest is the Candy House.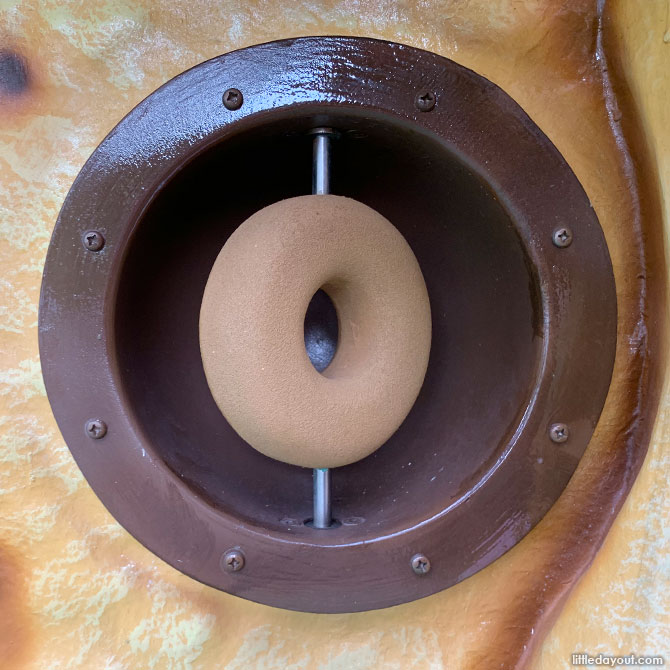 Decorated with sweet "confections" such as donuts, sweets and biscuits, the Candy House is a little spot for make-believe.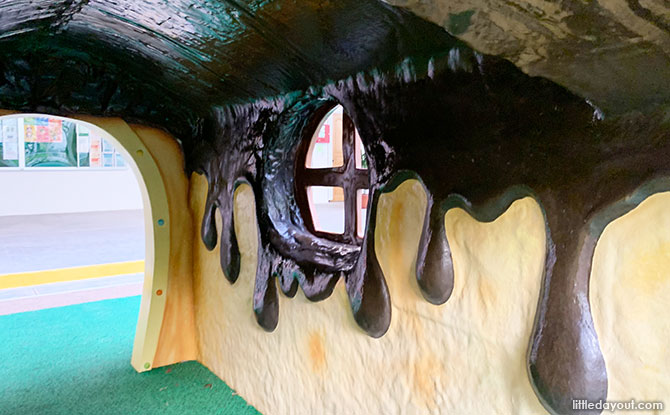 Kids can wander inside and imagine they are cooking up a storm.
Next to the Candy House is a slide disguised as a chocolate-covered delight with white sugary frosting at the bottom. Could it be a cannoli? Whatever it is, kids can climb in and slide to the bottom.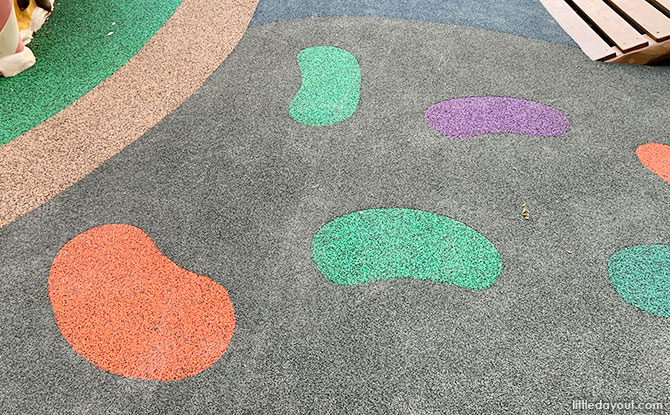 We also appreciate that the themed playground even has padded flooring with candy cane and jelly bean motifs.
The Candy Trail aka the Hansel and Gretel playground is not very large but that is probably because it is designed for two to five year olds.
While it is an outdoor playground, HDB has thoughtfully installed some slats above it to provide a bit of shade.
The themed playground is among the newer themed ones which HDB is doing, such as the Alice in Wonderland playground at Dawson Vista.
---
Clementi Crest Playgrounds
It is one of two playgrounds at Clementi Crest, located at Clementi Central beside the Hawker Centre. Read more about the other Clementi Crest playground for older kids here.