There are not one but two Clementi Crest playgrounds – an Adventure Treehouse for older kids and a themed one for the younger age set.
---
Clementi Crest Playground: Adventure Treehouse
Clementi Crest is the towering blocks of HDB apartments beside the Clementi Central market. At the base of Block 445B, you will find one of the Clementi Crest playgrounds – The Adventure Treehouse, a playground designed for children from five to 12 years old.
The Adventure Treehouse consists of two separate wooden structures. These look like they are fashioned out of wooden planks – treehouse style.
---
Wooden Obstacles
There are various features at the Clementi Crest playground for kids to challenge themselves.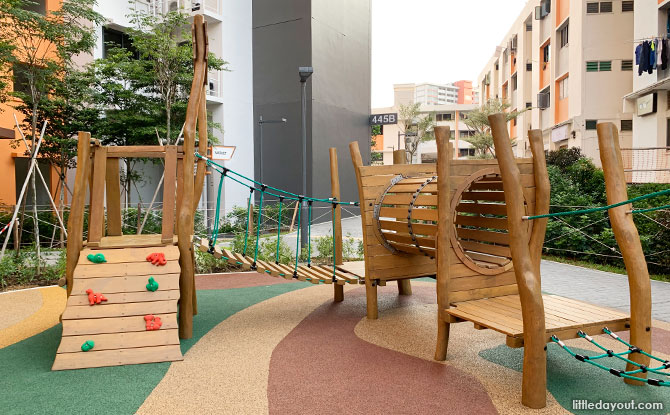 Kids can make their way up a wall and ladder to reach a low platform.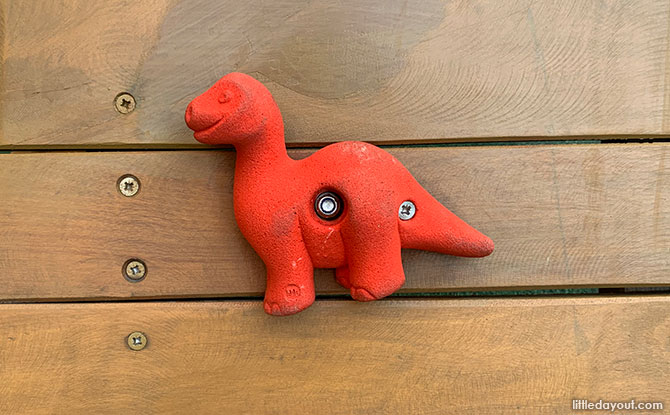 There are cute animal-shaped handholds for kids to use.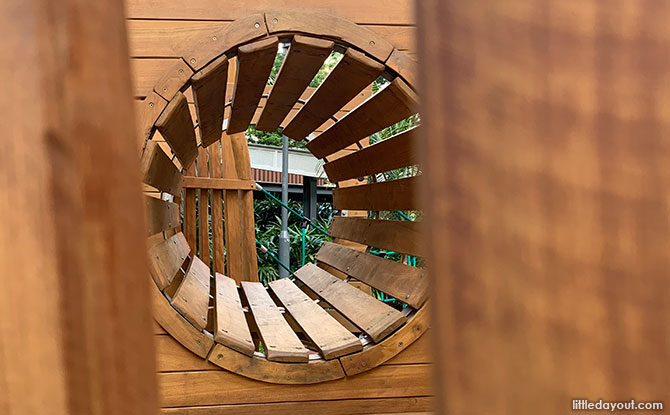 Kids will need to duck down as they make their way through a tunnel fashioned out of wooden planks.
Interestingly, the Adventure Treehouse at Clementi Crest playground also has some slightly more challenging obstacles.
On one of the play structures, there is a cargo net bridge for kids to step on and over.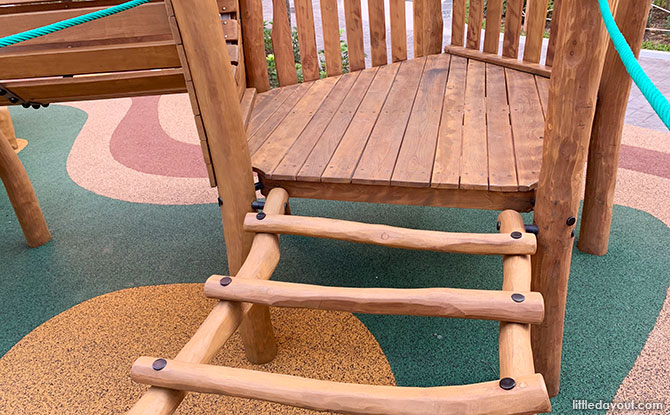 The other play structure has a bridge made up of wooden sticks that are spaced apart.
To help kids conquer these, there are ropes for them to hold on to on either side of the obstacles.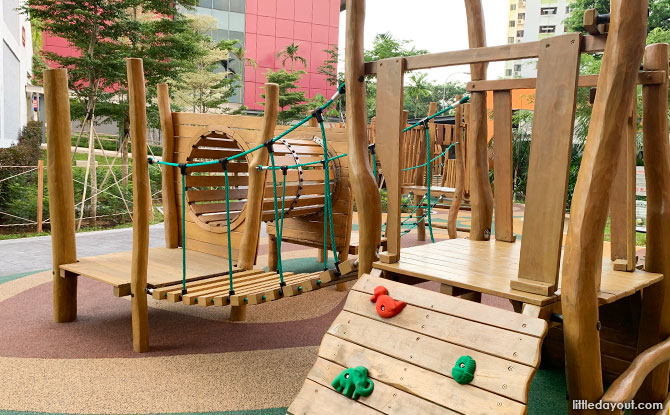 The Clementi Crest Adventure Treehouse offers a bit of simple fun for children. It is located next to 321 Clementi.
---
The Candy Trail: For Younger Kids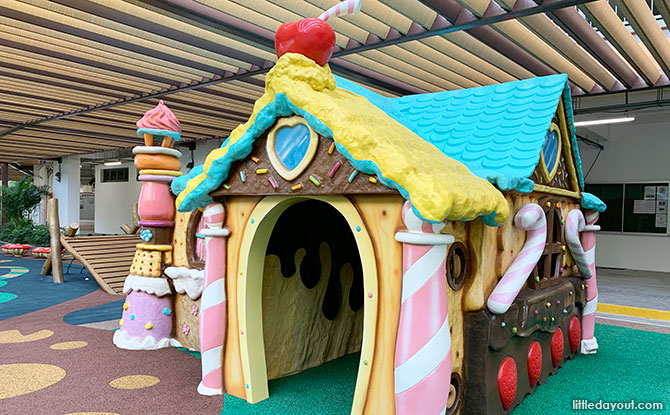 Younger children between the ages of two to five can head over to The Candy Trail located at the base of the Block 445 multi-storey car park.
This themed playground immerses kids into a fantasy land of lollipops, confections and candy applies. Read more about The Candy Trail here.