At the top of Mount Faber is Faber Point, the highest point in the park. From here, you can be a tourist and take in views of Singapore as well as take a picture with an icon of the little red dot.
Faber Point is an open-air lookout point. In February 2021, it was closed for improvement works and has reopened at the end of September 2021.
---
Faber Point: Looking Out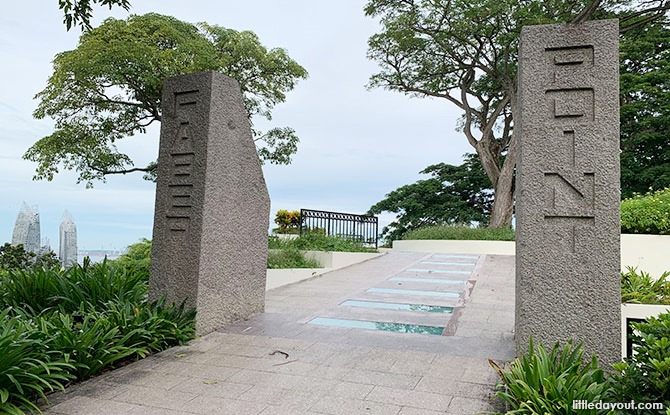 To reach the lookout point, first climb up a set of stairs. The circular viewing area at Faber Point offers views of Keppel Harbour to the south. There are rows of telescopes which point out in that direction.
---
-- Story continues below --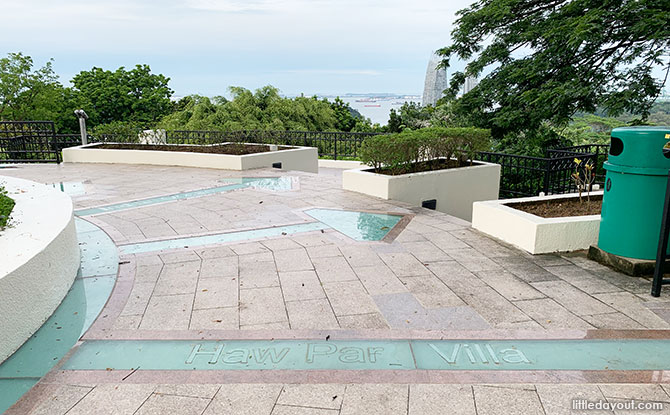 There are also glass panels embedded into the ground. These act as directional markers, pointing in the direction of local landmarks.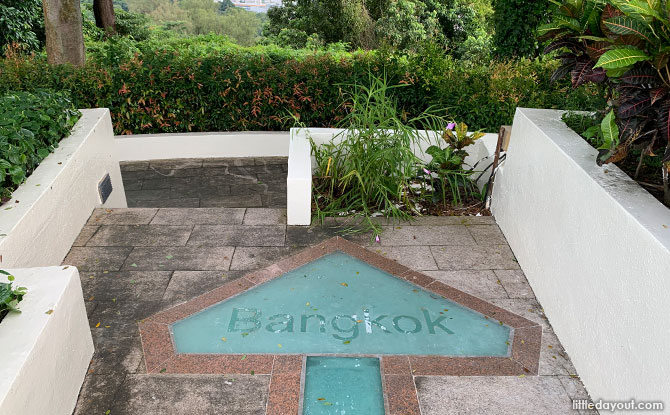 There are also arrows pointing towards overseas destinations.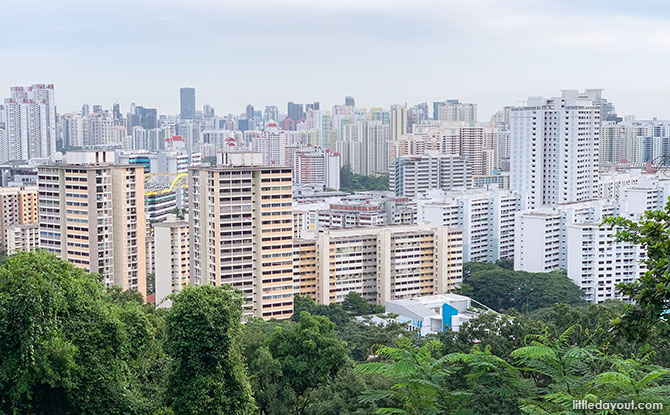 However, the view of the harbour is not the only view from Faber Point. To the north, there are platforms which look out towards urban Singapore. It is an amazing view filled with high-rise heartlands and the towering skyscrapers of the Central Business District in the distance.
The two views from Faber Point could not be more different. The one of the sea reminds us of Singapore's international connectedness. The other view of the urban sprawl is representative of the ordinary Singaporean life.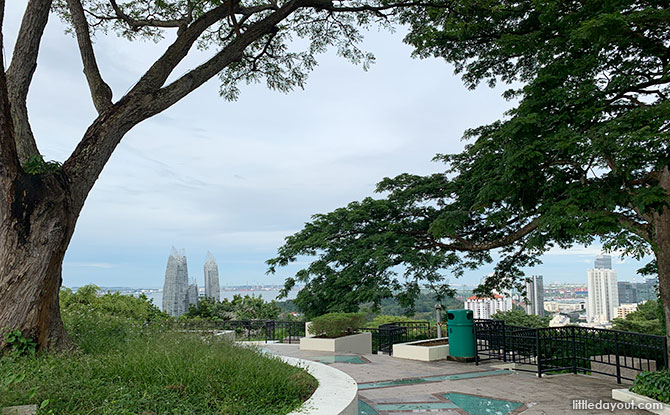 Faber Point is also the site of the first official Tree Planting Day in Singapore. It was held on 7 November 1971 when then acting Prime Minister Dr Goh Keng Swee planted a raintree at around 9.45 am.
---
Mount Faber Merlion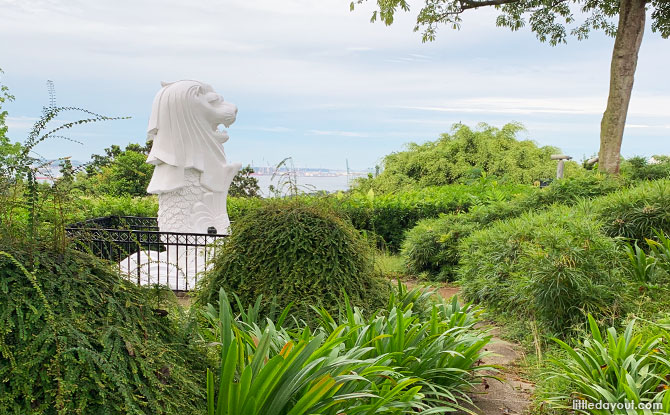 An interesting feature at Faber Point is the Mount Faber Merlion. Standing three metres tall, the Mount Faber Merlion is just a fraction of the size of the Merlion at Marina Bay.
Why is there a Merlion at Mount Faber? Because Faber Point was a popular place for tourists to visit when they came to Singapore. Of course, there aren't busloads of tourists nowadays, so it is quieter for anyone to visit.
---
Murals at Faber Point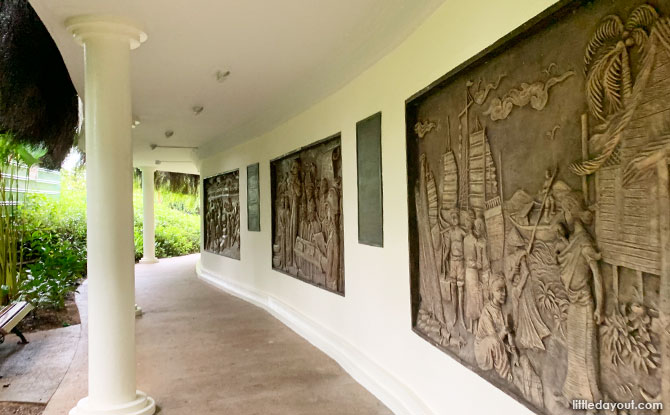 Below the viewing area, there are a set of murals situated along a corridor. These trace the history of Singapore. The series of panels start with a depiction of Temasek and tell the Singapore story to the 20th century.