Located at the northern end of Singapore's third national garden, the Jurong Lake Floating Wetlands, developed as part of the Public Utilities Board's ABC Waters (Active, Beautiful, Clean Waters) programme, provides a spot for visitors to enjoy views of the lake as well as to learn about water-based flora and fauna.
---
Jurong Lake Floating Wetlands: A Habitat on the Water
A wooden walkway lined with blue picket rails leads down to the Jurong Lake Floating Wetlands, Singapore's largest man-made wetlands.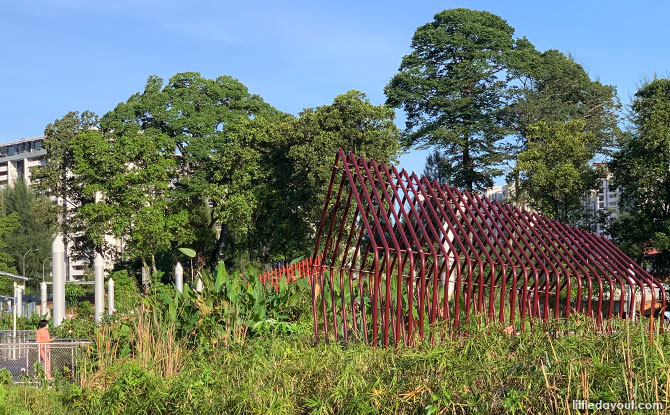 The ABC Waters at Jurong Lake is made up of a series of floating boardwalks that create five "enclosures" which are planted with water-based plants to create a wetland habitat.
Signboards situated around the floating wetlands provide information about both the flora and fauna found in the habitat.
There are plants such as the pink Mexican Petunia which flowers throughout the year and reeds like cattails, which create the nesting sites for birds and spawning areas for fishes.
Some of the fauna that you can look out for at the ABC Waters at Jurong Lake include the Grey Heron, Malayan Water Monitor, White-breasted Waterhen and the Smooth coated otter.
---
How ABC Waters @ Jurong Lake was Created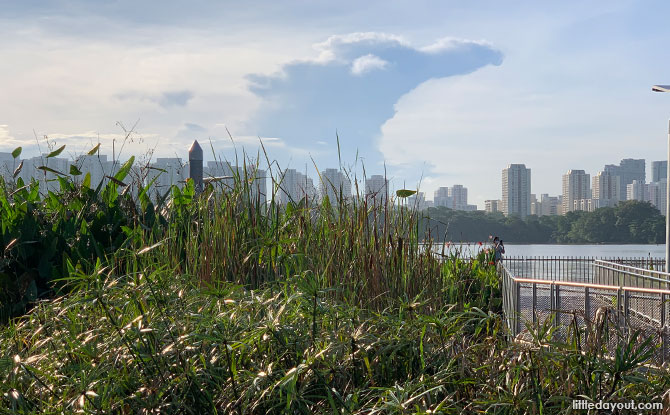 The Jurong Lake Floating Wetlands occupies an area of 3,850 metres square. With its distinctive red pavilions, the ABC waters at Jurong Lake site not only offers a nice spot to take in the view of the water but also serves a practical purpose by helping to absorb pollutants and improve the lake's water quality.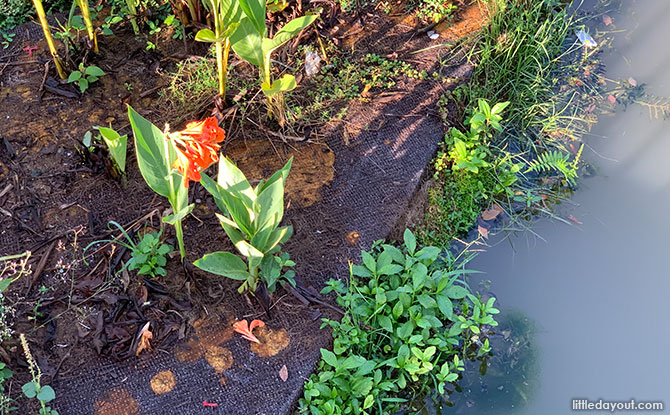 The floating wetlands was created by using five layers of foam mats to create a 22 cm thick buoyant layer. Coconut mats were added on top of the foam mats. Plants were then inserted into holes in the foam mats and allowed to take root and grow. At the bottom of the mats is a netting which the roots can spread out on.
---
Getting to the Jurong Lake Floating Wetlands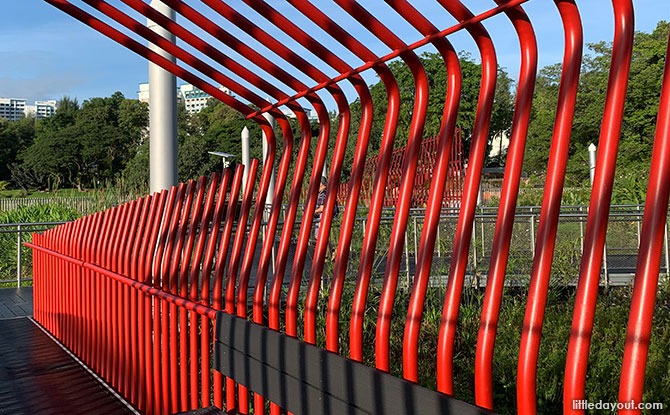 Currently, the access to the Jurong Lake Gardens Floating faces towards Lakeside MRT Station and the junction of Boon Lay Way and Yuan Ching Road.
A second bridge connecting the ABC Waters @ Jurong Lake will be opened in the future.