The Sengkang Floating Wetland is Singapore's second largest man-made wetland and sits on Punggol Reservoir, Singapore's 16th reservoir and measures 2400 square metres!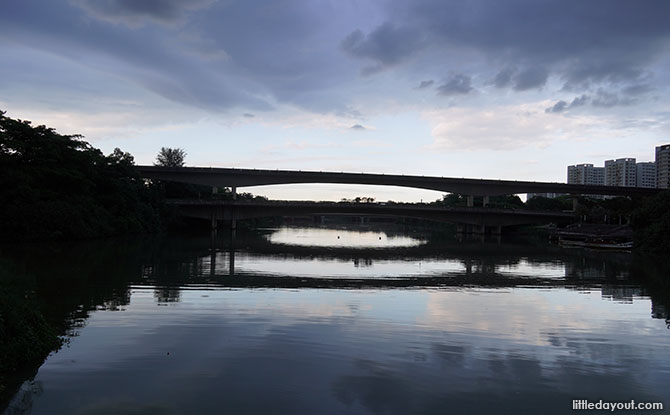 A stroll along this boardwalk allows visitors to get a better look at the scenic views of the park as well as the flora and fauna that reside in this wetland ecosystem.
---
Natural filtering system at Sengkang Floating Wetlands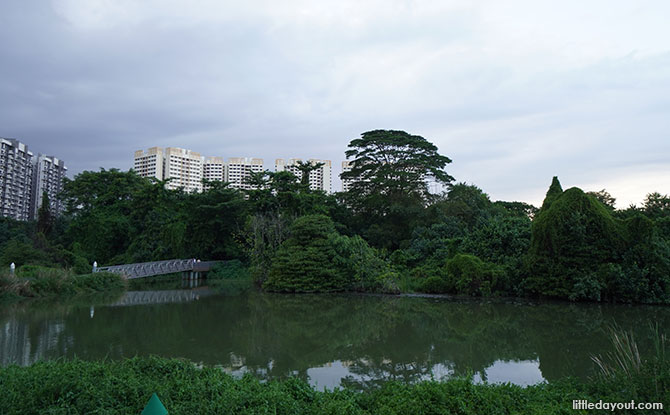 ---
-- Story continues below --
The floating wetland was made to improve the water quality and provide a natural habitat for birds and fishes. This is done by the constructed wetland collecting and filtering rainwater naturally through its aquatic plants.
---
Fruit themed boardwalk at Sengkang Floating Wetland
This floating island can be seen as you walk along the Sengkang Riverside Park and one of the most iconic structures that are sure to catch one's eye first is the giant mangosteen shelter as well as some oranges.
The fruity theme is appropriate as the wetlands are not too far off from Sengkang Riverside Park. There, visitors can find a cluster of edible fruit trees planted in the area bearing fruits such as star fruit, chiku and dragon fruit!
---
Wildlife at Sengkang Floating Wetland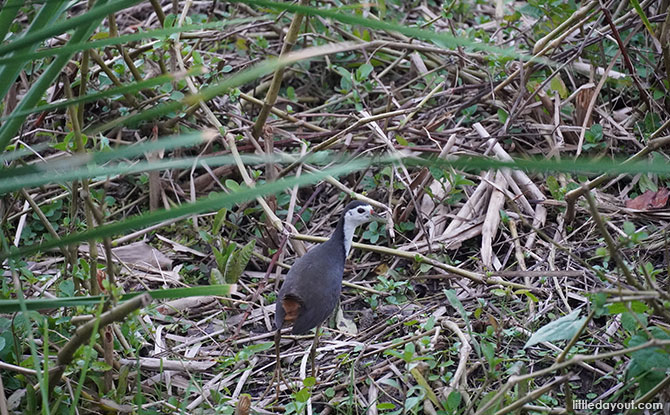 The wetlands also double as a wildlife habitat and attract many mangrove birds into the park such as the White-breasted waterhen, collared kingfisher and more. You might also able to find different insects such as dragonflies and damselflies resting on the aquatic plants.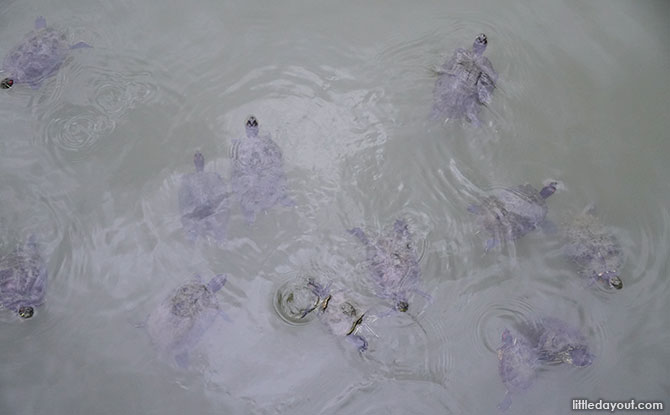 On our visit there, we also noticed a bale of what looked to be Red-eared sliders in the waters swimming around.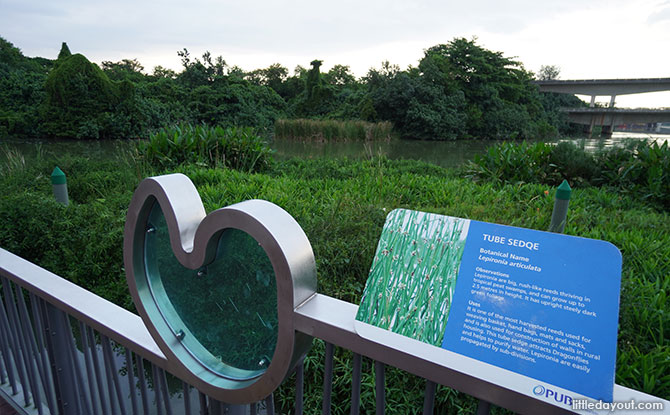 There are also signages all along the boardwalk with descriptions of the plants that are in the area and are useful to all who wish to put a name to the various plants that are Infront of them.
---
Self-guided learning trail at Sengkang Floating Wetland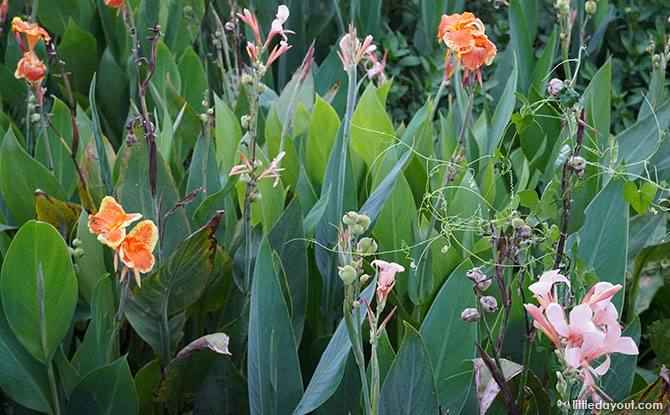 If you're looking to further expand your knowledge as you visit the floating wetlands, participate in the self-guided Waters Learning Trail. Some things that you can discover include learning about water sustainability and the Four National Taps including the water cycle and water treatment processes, as well as the history, rich biodiversity and flora and fauna at Sengkang Floating Wetland. You can find more details on the website here.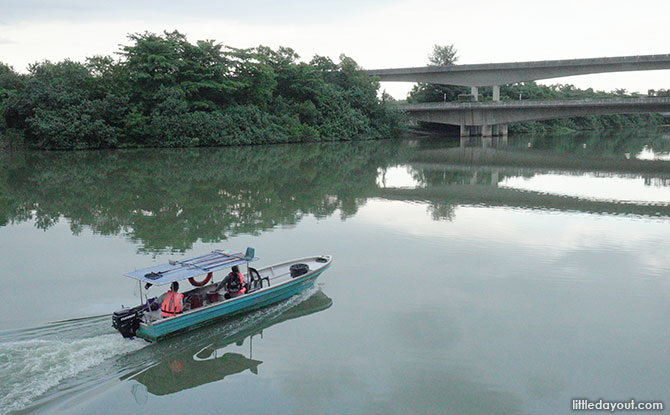 Other than Sengkang Riverside Park, the floating wetland provides a connection to other facilities around the area such as Anchorvale Community Club and Sengkang Sports Complex. The nearest train station is Farmway LRT (From Sengkang MRT).