Choa Chu Kang Public Library at Lot One Shoppers' Mall reopens 28 October 2021. The revamped library will offer new experiences which include curated spaces in addition to its book collection. It celebrates the theme "Reconnect with Nature".
Choa Chu Kang Public Library is a next-generation library under the National Library Board's LAB25 (Libraries and Archives Blueprint 2025) plan. This blueprint outlines the National Library Board's roles over the next five years in response to the changing needs of the community. The blueprint aims to bring the love of reading and learning to everyone by innovating, experimenting and reimagining library spaces.
---
Revamped Choa Chu Kang Public Library at Lot One Shoppers' Mall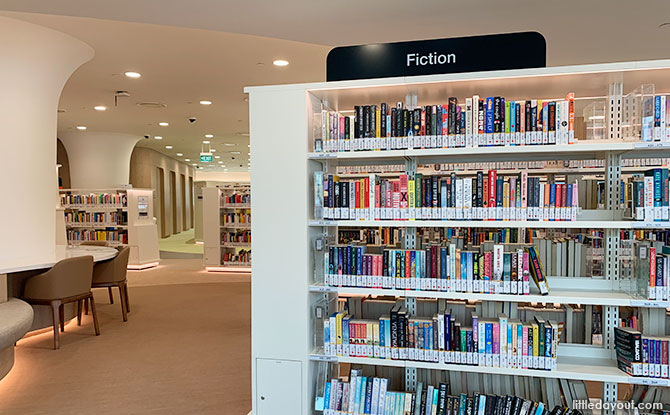 The revamped library at Level 4 of Lot One Shoppers' Mall has been expanded to cover two floors. It is now 3,000 square meters, up from 2,320 square metres, with a new section on Level 5.
---
-- Story continues below --
The library space on Level 4 has collections for adults, teens and children from 7 to 12 years old. The space on Level 5 caters to children from 0 to 6 years old.
The library has been themed to reflect the farming heritage of Choa Chu Kang and features sustainability-inspired spaces.
---
"Green" Spaces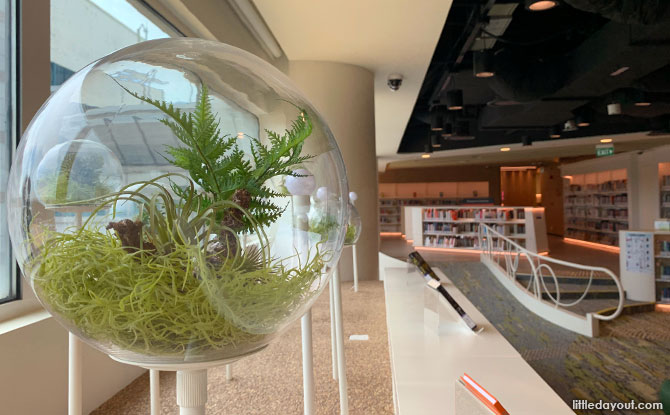 The décor of the library has a calm and relaxing vibe, thanks to its nature-based theme.
A community wall at the Study and Multimedia reflects Choa Chu Kang's past through pictures of animals once found in the area, as well as those of its roots as a farming community.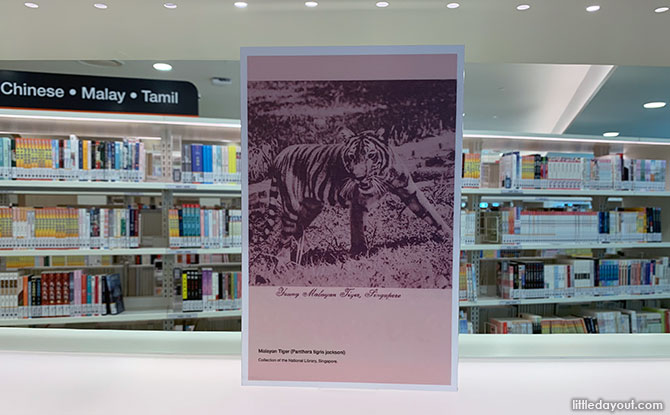 Nature Walls showcase natural history books, botanical prints and photos plantations once found in Choa Chu Kang. These are drawn from the National Library's own collection and the collection of the Muséum national d'Histoire naturelle in Paris.
---
Green Grove & Hydroponics Showcase
In keeping with its nature theme, the library has a Green Grove sponsored by CapitaLand Hope Foundation.
At this corner of the library, patrons can learn about the environment and the links between people and the world at a Live Statistics Display.
There is also an Augmented Reality Learning Trail with checkpoints spread out around Levels 4 and 5 of the library. Embark on the trail to learn about the wildlife and natural landscapes in Singapore.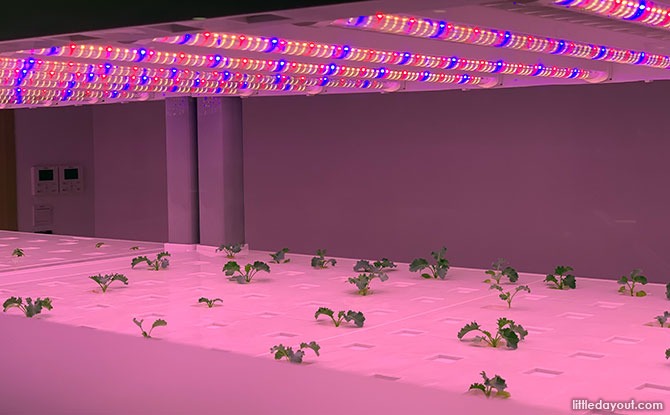 Also, for the first time in a library, there is a hydroponics showcase where vegetables like basil and kailan are growing in a special room.
---
Level 5 Children's Area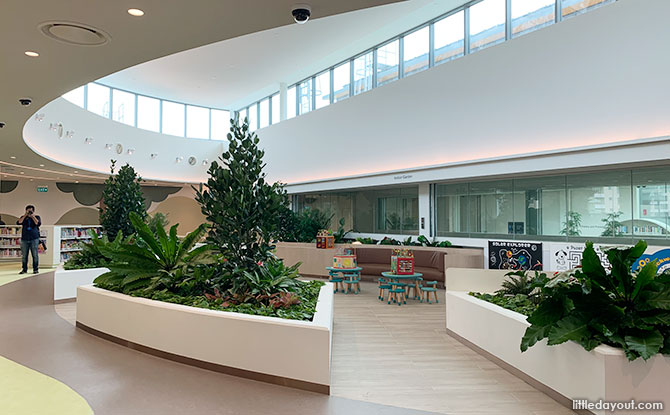 Level 5 of the public library is dedicated to family and parenting books as well as the book collection for 0 to 6 years old. It occupies a significant part of the space that was the former Lot One Shoppers' Mall rooftop playground.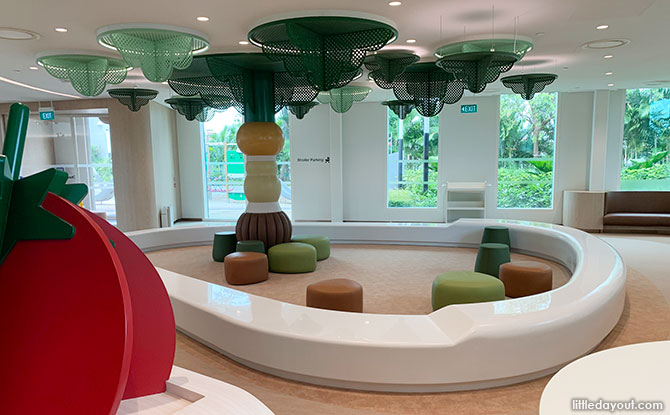 There is a storytelling space and little nooks for kids to settle down with a book and read.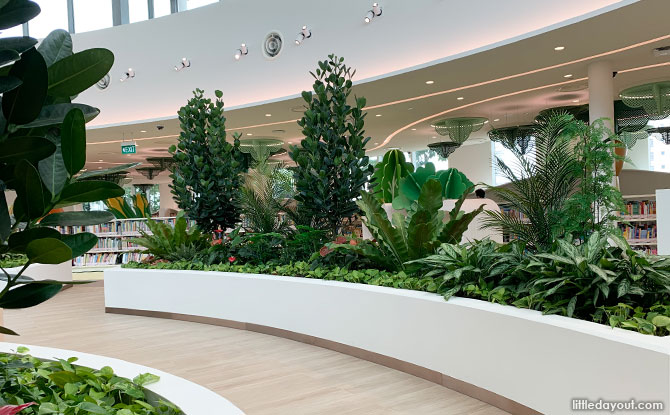 An interesting feature is an indoor garden with real plants.
The indoor garden encircles a space where kids can engage in tactile activities at an activity wall and tables.
---
Pilot on Extended Visiting Hours
One of the new features of the Choa Chu Kang Public Library is a pilot programme will be conducted to allow patrons to make use of the library's facilities outside of the library's standard operating hours.
By scanning their NRIC, patrons will be able to gain access to the library's Study and Multimedia Zone from 9 am to 11 am and 9 pm to 10 pm, even while the library is closed.
---
Suitability-focused Content & Programmes
The Choa Chu Kang Public Library will also play host to eco-themed programmes throughout the year. These include a biannual Green Market sponsored by CapitaLand Hope Foundation which will include talks, workshops and exhibitions, and more.
The Choa Chu Kang Public Library will reopen to the public on 28 October 2021. Take note that for the first month, there will be a one-hour dwell time limit in anticipation of large crowds.