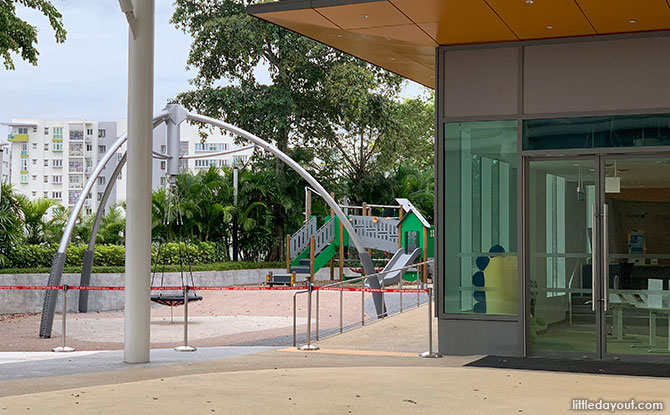 Located on the rooftop garden of the Choa Chu Kang mall is the Lot One Shoppers' Mall Playground. While the playground formerly had wet and dry play areas for children between the ages of 5 to 12 years old, the playground has been renovated and now only has a dry playground with two structures.
---
Lot One Shoppers' Mall Playground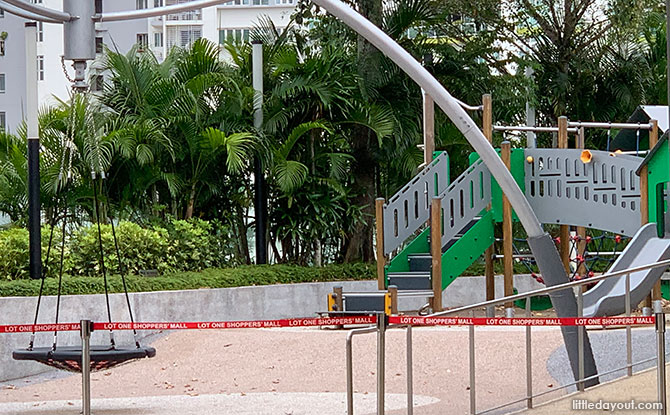 The Lot One Shoppers' Mall Playground features a low green and grey structure for younger kids. The play structure is fashioned to look like a house with a bridge connecting to it.
For older kids, there is a basket swing, suspended from a semi-circular frame.
---
-- Story continues below --
Unfortunately, as of October 2021, the play area is closed off due to COVID-19.
---
Rooftop Space
If you are wondering what is occupying the rest of the Lot One Shoppers' Mall space, the answer is the revamped Choa Chu Kang Public Library. Previously, the library only occupied one floor. Now, it extends from Level 4 up to Level 5, i.e. the rooftop level.
Thus, the play area at Lot One Shoppers' Mall has been exchanged for books!
---
From the Archives
In case you are wondering what the Lot One Shoppers' Mall rooftop playground used to look like, here are some pictures from our archives.
The dry play section of the Lot One Playground used to be a yellow-and-blue play structure that kids can scamper about on.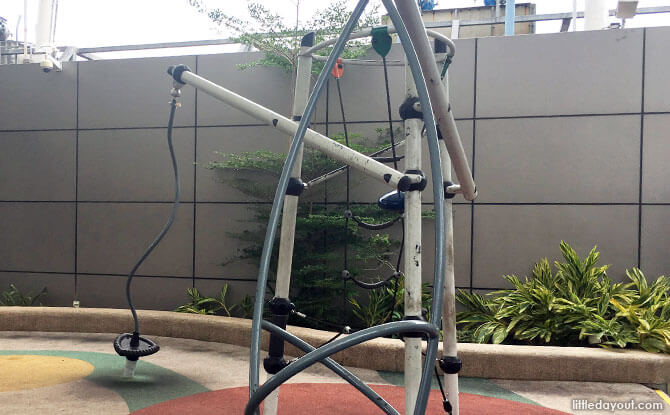 Another piece of play equipment consists of bars and a standing "swing" that adventurous children can swing themselves around on. It also has some webbing for kids to climb.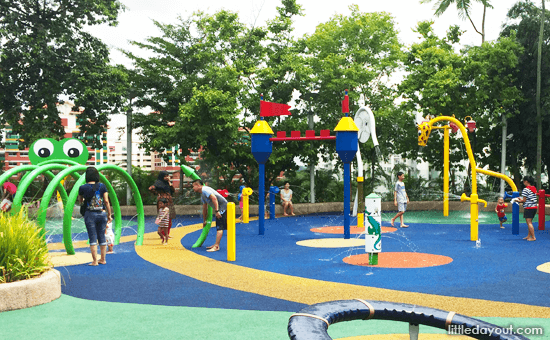 The Lot One Shoppers' Mall Playground also used to have a colourful water play section with an animal theme.