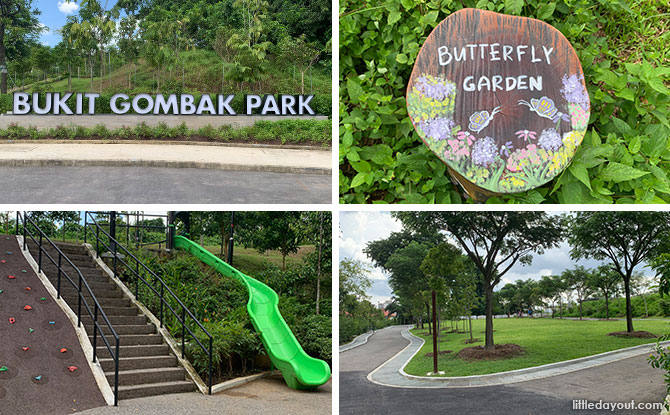 Bukit Gombak Park is a 4.8 hectare park, built against the slopes of a hill. It extends upwards from the MRT line at Bukit Batok West Avenue 5, leading upwards and inwards.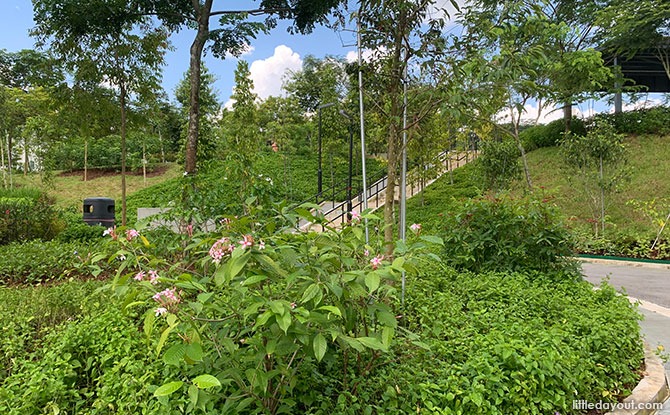 The lush Bukit Gombak Park provides those living in the area with a tranquil and scenic spot to enjoy the surrounding views of greenery. In addition to the main entrance along Bukit Batok West Avenue 5, there are two approaches to the park – one from the HDB blocks at around block 394 and another from the Pavilion Park private estate. These entranceways allow residents in the area easy access to the park.
---
Bukit Gombak Park Hill Trek & Butterfly Garden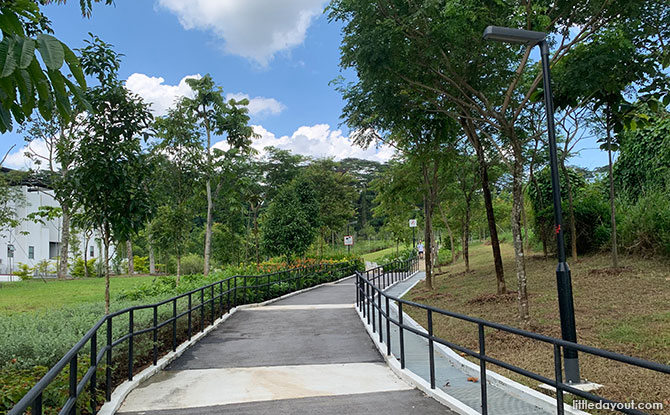 One feature of Bukit Gombak Park is its hill trek. This consists of a series of switchbacks, stairs and footpaths, all leading upwards towards the summit of the knoll.
Once at the very top, in addition to the views, the reward comes in the form of a butterfly garden. At 45 metres high, the Bukit Gombak Park butterfly garden features butterfly-attracting plants.
Take a walk along one of the footpaths that cut through the garden to appreciate the pretty winged insects fluttering around the plants.
---
Dog Run on the Hillside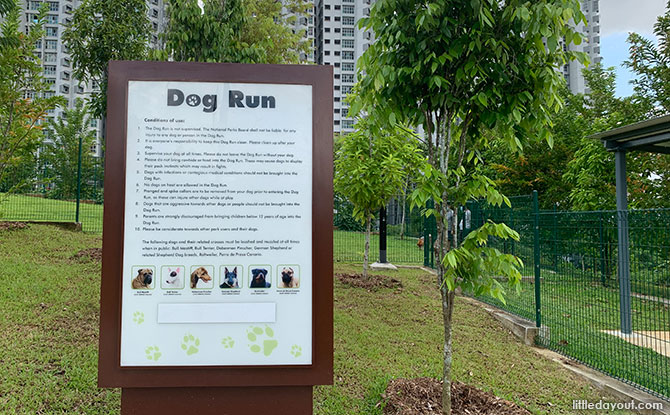 Something else that dog lovers will appreciate is the Bukit Gombak Park dog run. This is the fenced up area is located around two-thirds up the hill. Dogs can have a work out getting there and also running about the fenced up area.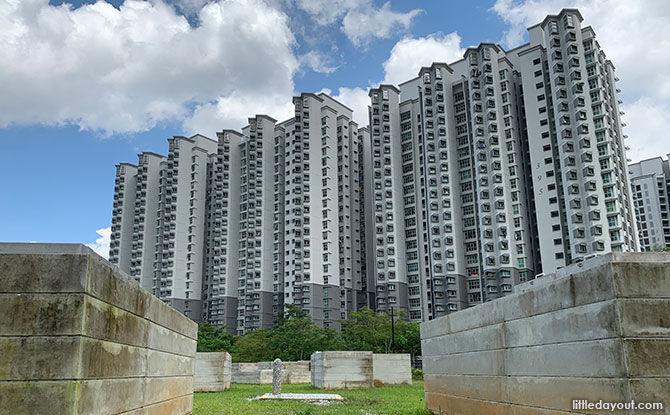 Bukit Gombak Park also has two areas with allotment gardens and elevated plots. Those with green fingers can apply for one of these and let their magic take root.
---
Bukit Gombak Park Playground
At the base of the park, close to the HDB flats is the Bukit Gombak Park playground, which is rather small, and fitness area.
A highlight of the Bukit Gombak Park playground is a green slide which has been built into the slope. Kids can climb up a flight of stairs or scale a slope to reach the top of the slide before letting gravity take them down around.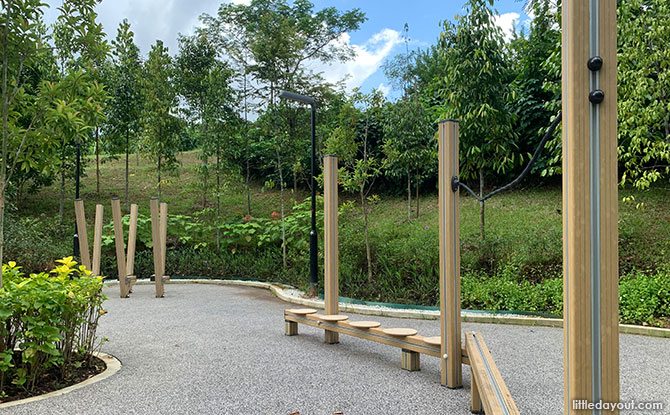 There are also a series of wooden obstacles and stepping stones that kids can play amongst. These, along with a pair of swings, are located just next to the slide.
There are also other neighbourhood playgrounds nearby.
If you want to seek out another playground nearby, check out the neighbourhood playground at Pavilion Park, on the other side of the hill.
A fitness area can be found adjacent to the Bukit Gombak Park playground.
---
Whisk & Paddle
Another draw to the park at Bukit Gombak can be found at its car park which faces the MRT line. It is the restaurant Whisk & Paddle.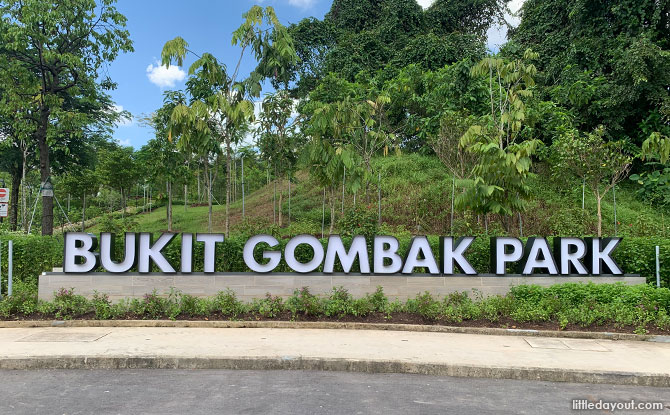 Bukit Gombak Park is located along Bukit Batok West Avenue 5, opposite Bukit Batok Driving Centre.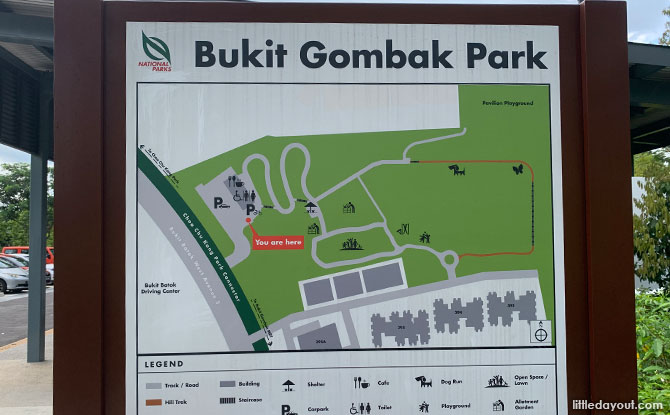 Above is a map of the park.
Read about another hillside park at Bukit Batok and a newly opened "hidden" park at West Coast.