If you and your children were big fans of Rolling @ TAG (The Artground), you'll be happy to know that the much-loved interactive play area will be calling Tanjong Pagar Centre's Urban Park home, from now until 30 November 2018.
Since its opening in 2016, Tanjong Pagar Centre has rolled out a series of fitness events and weekly live jazz music performances held at the Urban Park. Currently the tallest building in the Central Business District, Tanjong Pagar Centre was designed with a Live-Work-Play vision, and aims to be a placemaker by introducing new lifestyle experiences to the district's thriving residential community.
With a dynamic mix of commercial, residential, retail, hotel and urban park components, Tanjong Pagar Centre offers a serene setting within the hustle and bustle of the CBD, where people can enjoy a meal, work out at the park or simply enjoy quality time with family and friends.
Rolling @ TAG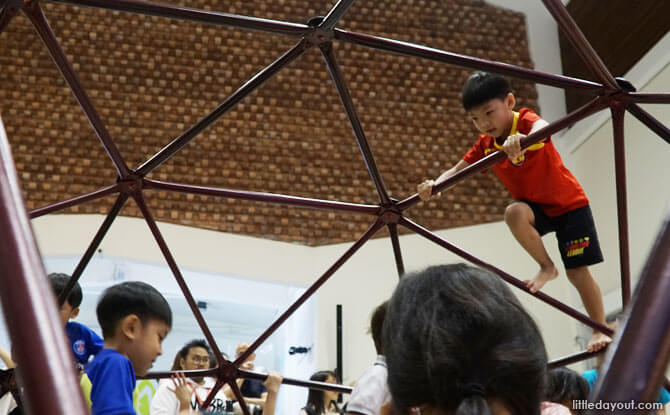 An interactive children's play area, Rolling @ TAG was first opened to the public at The Artground from 19 April to 19 August this year. The play space – designed by Daiya Aida from Japan and commissioned by the Artground – prompted children to take ownership of the space. The design of the installation encourages spontaneous and creative self-directed play, where children can explore and discover their own forms of "play".
Through running, rolling, or even crawling around on the slopes, curved surfaces and tunnels of the play area, Rolling @ TAG hopes to elevate the play experience for every child. In the process, children are able to practise and advance their gross motor skills.
Rolling @ TAG at Tanjong Pagar Centre
With its move to Tanjong Pagar Centre, new life is now breathed onto Rolling @ TAG.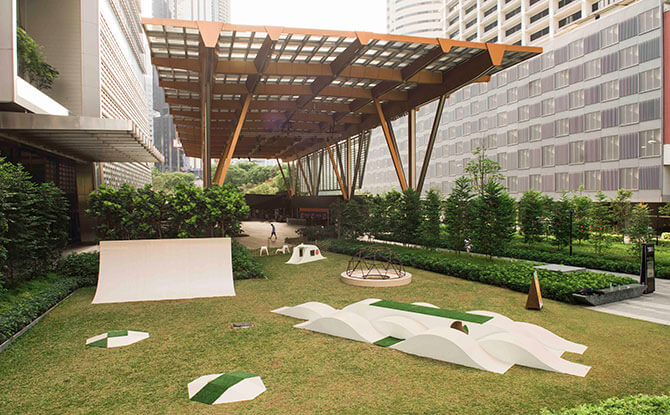 Personally an advocate of lots of outdoor play for children, I love that my daughter is able to, once again, enjoy this inventive installation, and score a healthy dose of Vitamin D while she's at it this time. Win-win!
Not only should art be accessible to everyone, it's also great to introduce art to children as early on in their lives as possible; and what better way than to take Rolling @ TAG outdoors to Tanjong Pagar Centre's sprawling 150,000 square feet of landscaped space.
With Tanjong Pagar Centre directly above Tanjong Pagar MRT station, it couldn't be any more convenient for some fun in the sun! And with food choices in the area running the gamut, which includes a kids-dine-free promotion at IPPUDO Ramen, chances are you'll be there every other weekend.