Kidz Amaze, SAFRA Jurong holds the distinction of being Singapore's tallest indoor playground. This is clearly evident when you step through the doors of the play space in Jurong.
---
Tower of Power
The centerpiece of Kidz Amaze, SAFRA Jurong indoor playground is a towering play structure. This play tower has five levels with each level built to accommodate the height of an adult. In total, it reaches up three storeys and dominates the indoor play space.
In the middle of the tower, at ground level, is a ball pit. There are air fountains that send foam balls flying into the air. There is also a big air cannon, shaped like an anti-aircraft gun at the ground level. This can be used to take a shot at the targets of ladybirds above.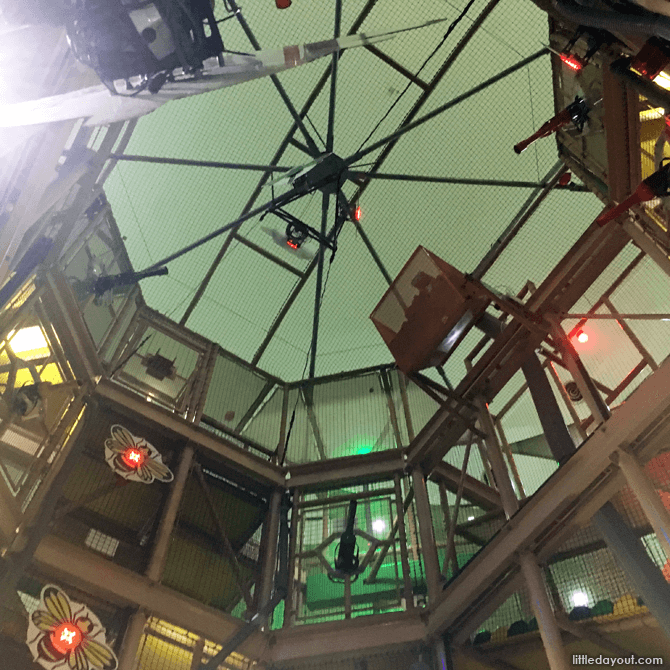 Every so often, a hopper high above sends down soft balls to the pit below.
---
Ramp Up
A ramp leads upwards and around the circumference of the tower. Along the ramp, there are a series of kid-sized openings long the ramp that have to be crawled and squeezed through enroute up the tower.
Strategically located along the ramp are air blaster cannons. These can be used to shoot out foam balls at targets on the wall.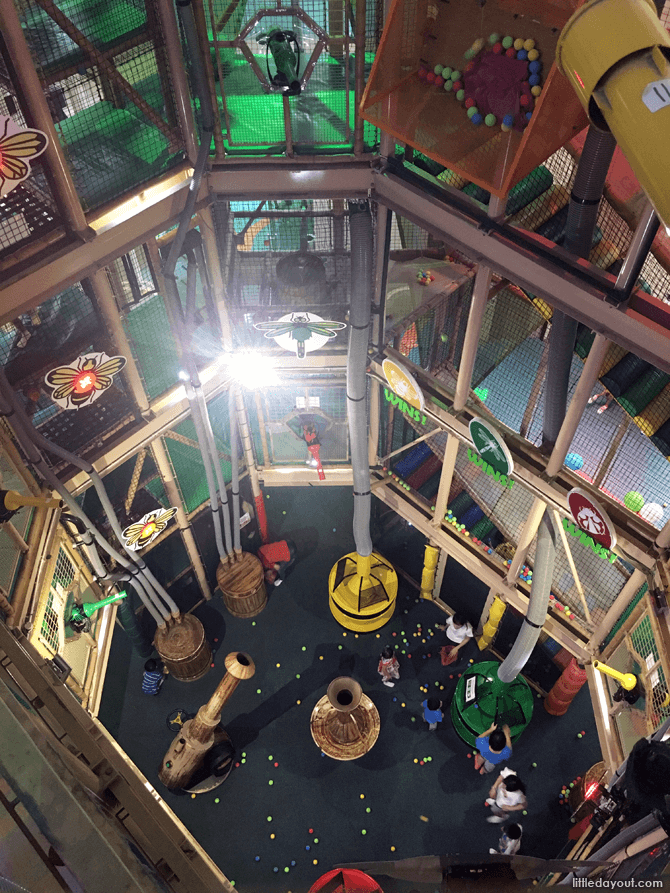 Once kids have made it up the tower, they can explore a little nooks found around the top of the tower.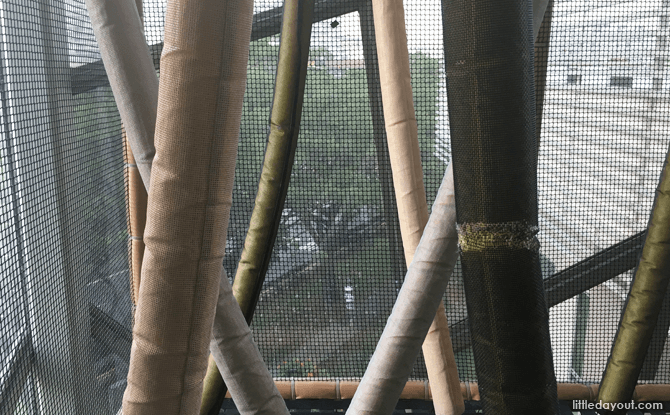 Venture into an area where various brown straps crisscross like hanging roots or descend a climbing passage that leads to nowhere.
---
Slide Down Three Storeys
Once kids have reached the top, the only way is down.
The most fun way to get back to the ground at Kidz Amaze, SAFRA Jurong is with the bright yellow slide.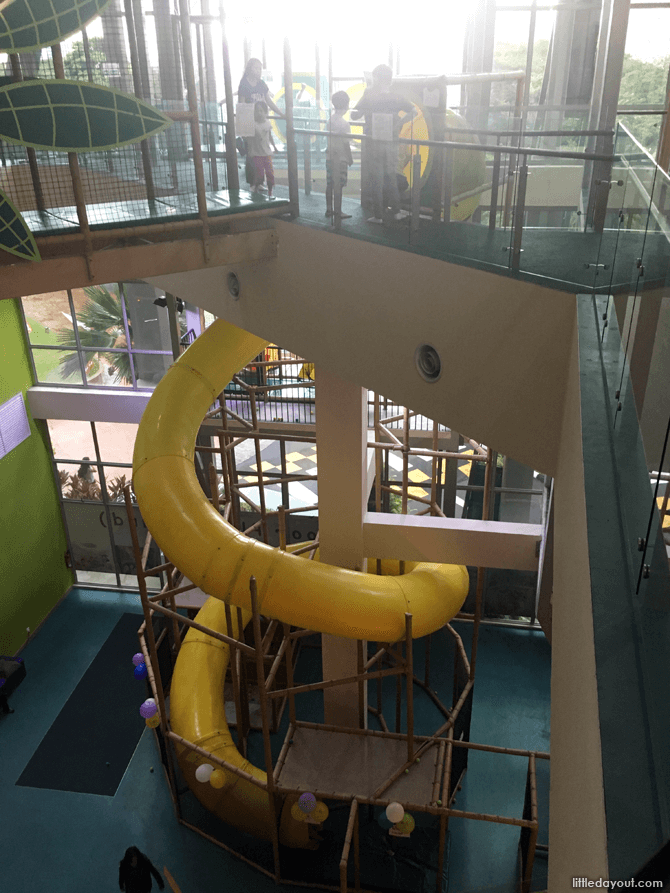 Standing more than 18.5 metres tall, this is the tallest indoor playground slide in Singapore. The enclosed tube slide takes kids around three spirals before returning them to the ground level.
Another downward option available from the top is an orange-and-yellow slide. With three tight spirals, this is a fast tube slide that connects the top level to an intermediate level below. At this lower level, a three-lane slide awaits to send kids down to the ground floor where they can re-circulate into the tower.
---
Other Facilities
Kidz Amaze, SAFRA Jurong is among the earliest "mega" indoor playgrounds in Singapore. More than 5 years old, it still offers fun for kids but is also starting to show its age.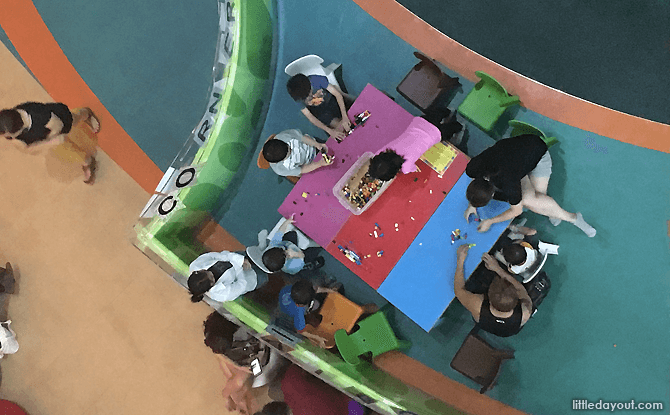 The indoor playground has an activity space where kids can play with LEGO bricks.
There is also a small toddler play area, themed party rooms and birthday packages available.
---
Kidz Amaze, SAFRA Jurong
Address: 333 Boon Lay Way, Singapore 649848
Website