IKEA Tampines Småland, the furniture giant's in-store children's play area, has reopened. This is the only remaining IKEA Småland in Singapore, ever since the closure of the play area at IKEA Alexandra.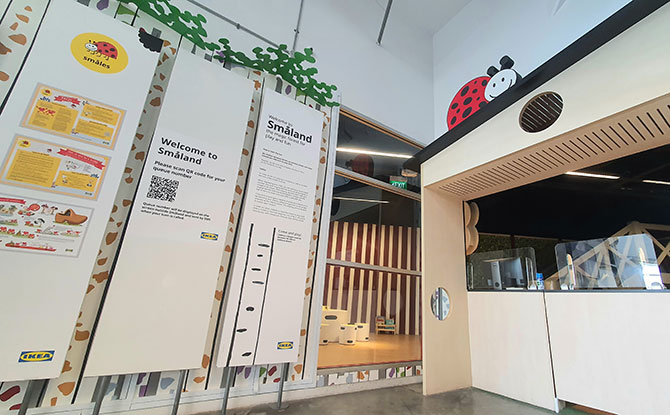 IKEA Tampines Småland reopened on 7 October 2022, after having been closed due to the pandemic. Parents who are visiting the store with the kids can drop them off at the play area while doing their shopping at the large furniture store.
---
IKEA Tampines Småland: A Magical Forest for Fun and Play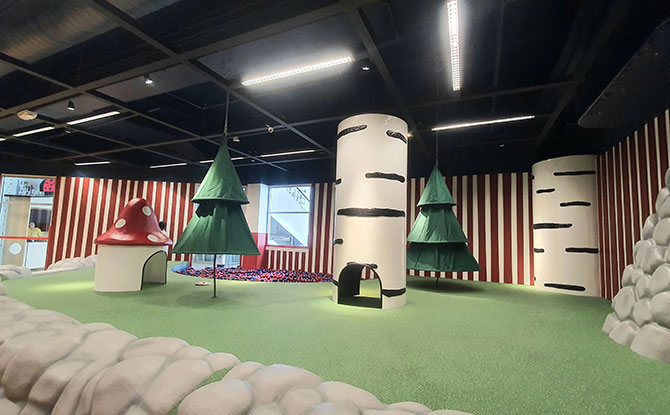 ---
-- Story continues below --
The in-store IKEA Tampines playground is themed after a magical forest. Kids will feel like they have entered an enchanted play land and are free to explore and play around the forest-scape.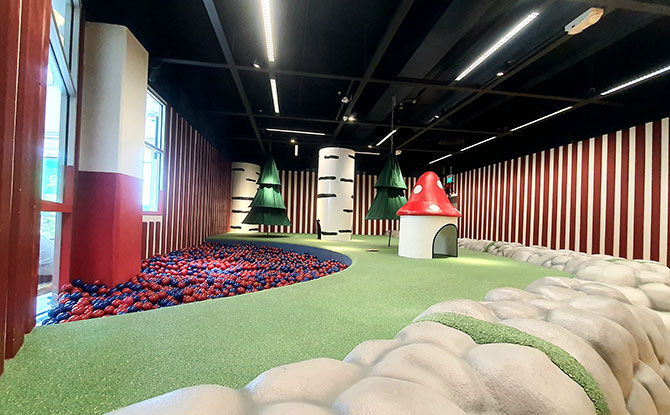 There is a ball pit with blue-and-red-coloured balls that kids can enter into.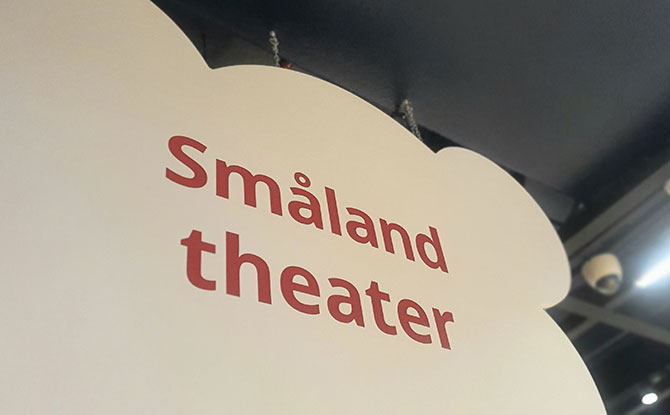 For those who wish to have more quiet pursuits, there is the Småland theatre with tiered seating too.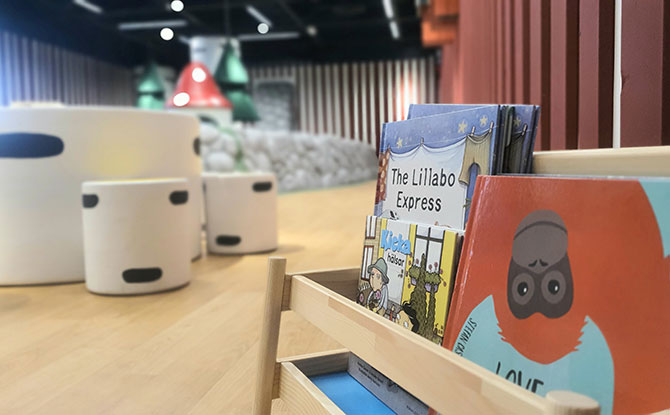 Kids can also head over to a reading corner to spend some time with books.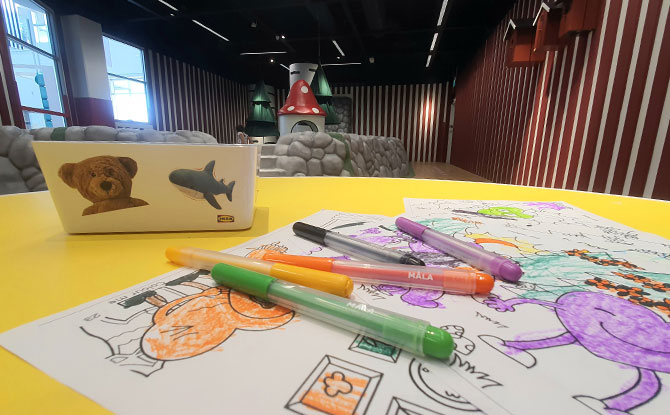 There are also colouring sheets to keep kids occupied.
Other whimsical features at the magical forest include a toadstool hut, which sort of reminds us of the Smurfs.
---
Entry into IKEA Tampines Smaland
Småland is for children between 90 to 120 cm (without shoes). More importantly, the child must be toilet trained. There are bathrooms inside Småland.
Each child is limited to one-hour of play time only.
There is a QR code to register for a queue number for your child to enter the IKEA Tampines Småland. There are also safety procedures in place to ensure that the correct child gets picked up by the correct parent after play time is over.
---
IKEA Tampines Småland's Opening Hours
Småland's opening hours at IKEA Tampines are as follows,
Sunday to Thursday: 11 am to 9 pm (last registration at 8 pm); and
Friday and Saturday: 11 am to 11 pm (last registration at 10 pm).