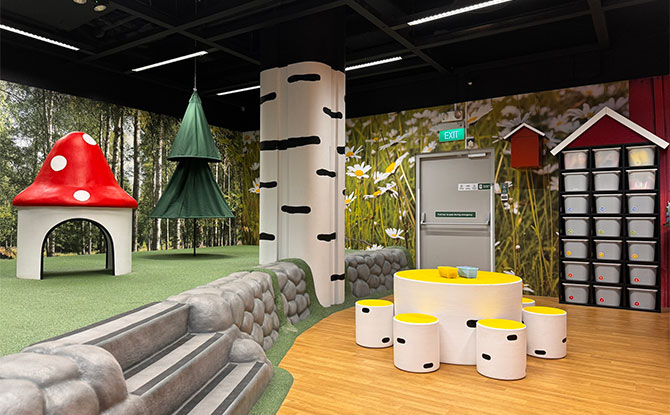 IKEA Alexandra Småland has reopened, providing a space for kids to play at the Swedish furniture giant's outlet along Alexandra Road.
For a period of time over the last couple of years, IKEA Alexandra Småland had disappeared. The space had been converted into an extra dining area for the IKEA restaurant on the second floor.
---
IKEA Alexandra Småland: Indoor Play Space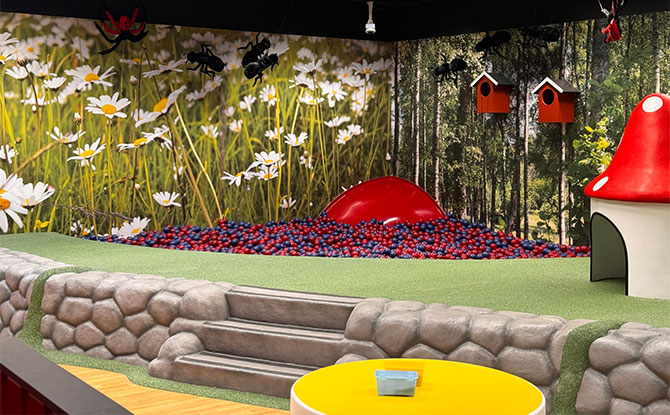 On 9 November 2023, IKEA Alexandra Småland reopened, welcoming kids back to play once again at the IKEA indoor playground.
IKEA Alexandra Småland is themed to look like a magical forest where kids can choose to either relax or play.
---
-- Story continues below --
In corner of IKEA Alexandra Småland there is a ball pit. Filled with blue and red balls, it is a fun spot for kids to dive in and imagine they are swimming away.
A larger than life mushroom with a red spotted cap is the perfect place to hide out.
Or play make believe around the trees created out of two green canopies.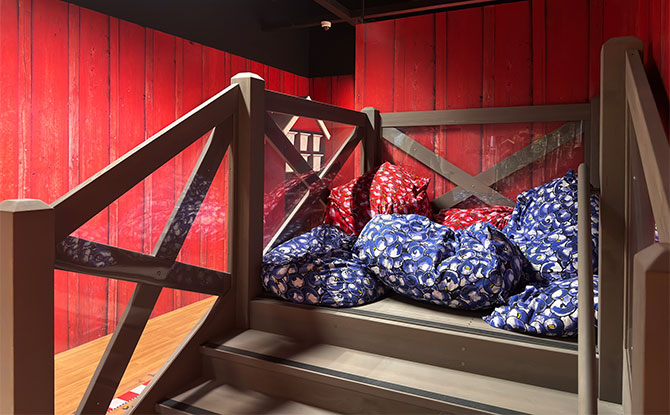 For those who wish to have a quieter time in IKEA Alexandra Småland, there is a little nook at the top of a short flight of stairs.
---
Entering IKEA Alexandra Småland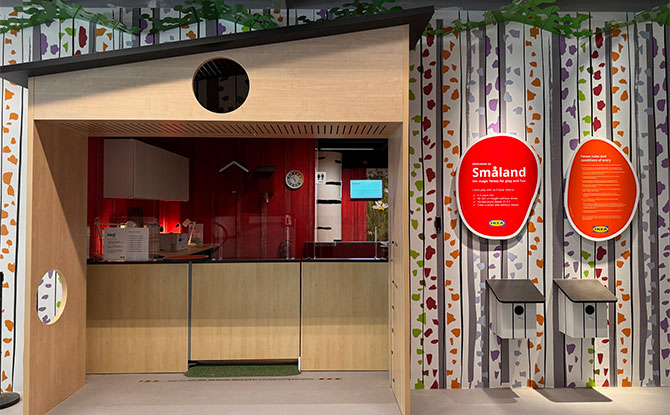 IKEA Alexandra Småland is suited for kids between the ages of 4 to 9 years old. Children must be 90 to 120 cm in height without shoes.
Kids who enter IKEA Alexandra Småland must also be toilet trained and without a diaper. There are toilet facilities with the indoor play area.
For the safety of other children, kids must also have a temperature of below 37.4 degrees Celcius.
Take note that the last admission times on Sunday to Thursday is at 8 pm. The last admission on Friday to Saturday is 9 pm.
Besides Småland, IKEA Alexandra also other digital play areas around its premises.
If you like indoor playgrounds, you should also read our Amazing List of Indoor Playgrounds in Singapore.
If you are looking for fun things to do with kids during the school holidays, check out our list of November and December holiday activities.