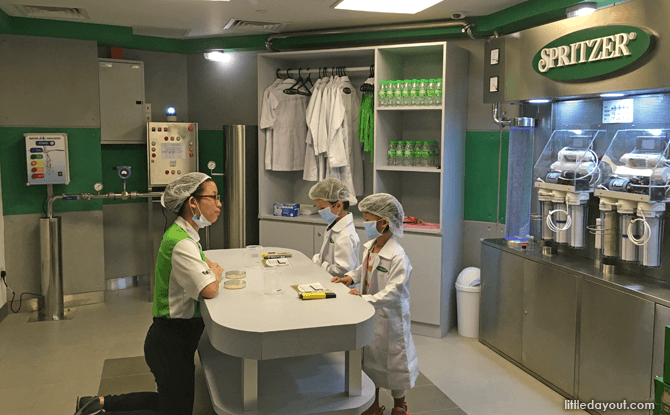 The city is buzzing with activity at KidZania Singapore.
Firemen rush to get a blaze under control, chefs are putting the finishing touches to pizzas, and aspiring actors rehearse conscientiously for their debut in front of a live audience.
Welcome to KidZania Singapore, where kids take on jobs around town and role-playing makes learning fun.
Officially opened on 12 April 2016, KidZania Singapore is number 23 in the worldwide franchise which originated in Mexico, back in 1999.
---
-- Story continues below --
It all began when Xavier Lopez Ancona could not find a suitable attraction where children could engage in realistic role-play. Recognising the importance of role-playing to learning, he created KidZania, a place where kids can try out role-playing different jobs and even earn and spend money.
The KidZania Singapore facility is 7,600 square metres – the equivalent of six Olympic-sized swimming pools. It is the first to be located in a purpose-built building and the first to have a full-winged fuselage of an airliner.
The interior of KidZania Singapore is a mesmerizing paradise for kids. Mini-versions of recognisable shops can be found on every corner. There is a town square with a rotating statue and even a sports stadium and mountaineering school – all under a perpetual blue sky.
Attention to detail is meticulous. Miniature traffic lights blink away and the town square is flanked by a clock tower which regularly becomes a performance stage.
A mezzanine floor provides another vantage point to take in the activities below.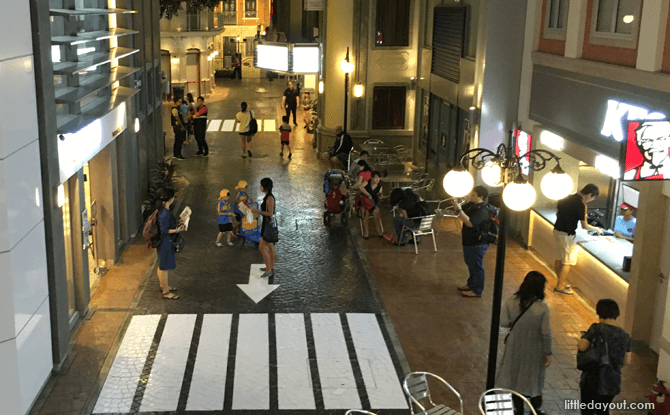 Welcome to KidZania Singapore
Entry into KidZania Singapore is through a pseudo-airport "departure gate" that "lands" you into the outskirts of KidZania.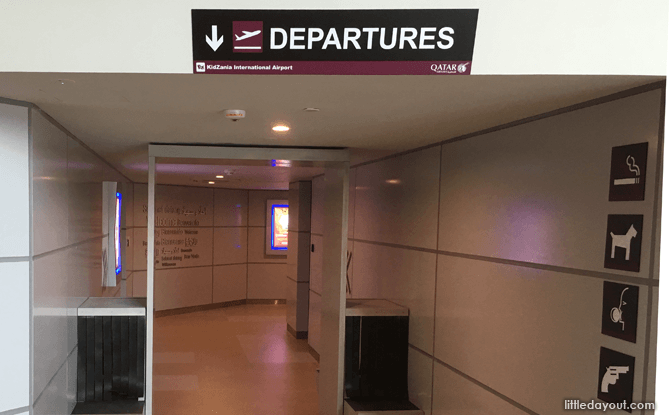 Each child entering KidZania is given kidZos – KidZania's own currency. This comes in the form of cash and on a debit card. Kids are free to roam around town, trying out different jobs. Participation in the activities will either earn them more kidZos or require them to spend kidZos.
In other words, KidZania has its own micro-economy – one where kids are placed in charge of managing their own finances.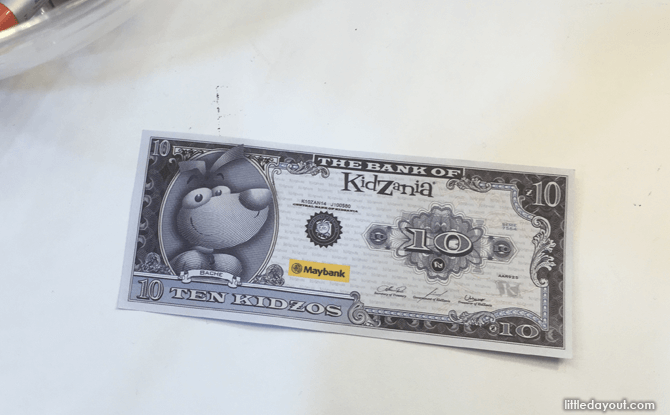 Realism Through Industry Partners
To make the role-playing experience as realistic as possible, KidZania engages Industry Partners to jobs for kids.
KidZania Singapore has 37 Industry Partners. These include local names like Mount Elizabeth Hospital, The Soup Spoon and WTS Travel, and international brands such as Pizza Hut, Yakult, 7-Eleven and Discovery Networks. Industries represented include Healthcare, Manufacturing, Financial Services and the Creative Arts, amongst others.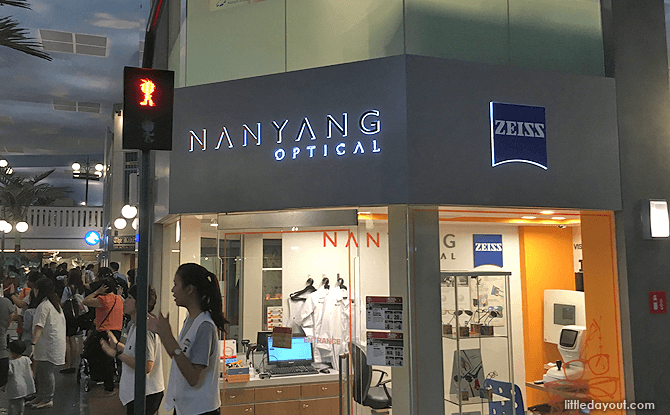 Every city needs public services and KidZania is no exception. Singapore Civil Defence Force and Singapore Police Force have stations that provide KidZania's fire protection and law enforcement services respectively.
Get on the Job
In total, there are 60 "jobs" for kids to try out!
At each establishment is an signboard that describes that activity found there. It also indicates the capacity for the activity, duration, suggested age and whether participation results in kidZos being earned or spent.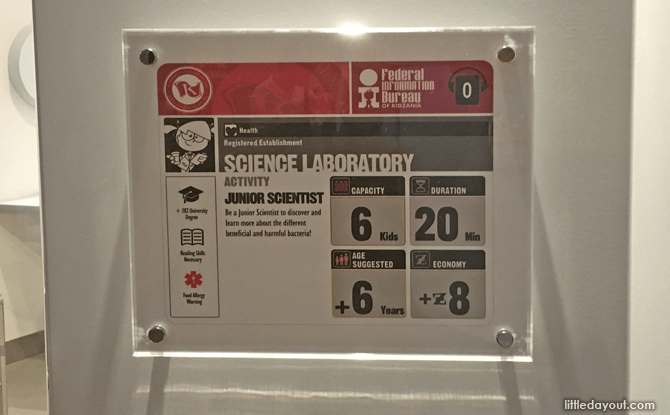 After being "recruited", the new "employee" gets to dress up in an appropriate uniform, is given a briefing by an adult Zupervisor, and set to work.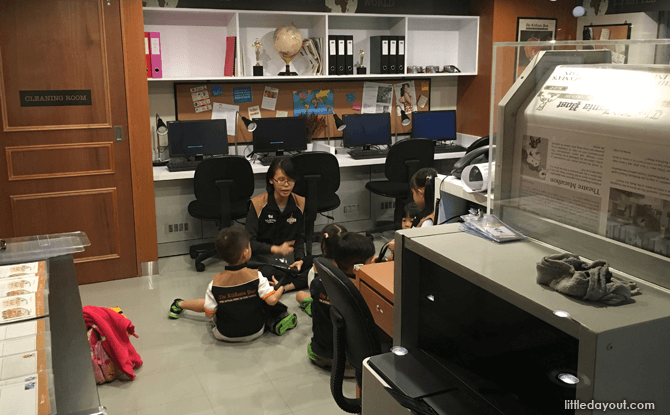 For example, at the Fire Station, junior firemen don their protective fire jackets, have to ride on a fire truck (yes, it is a real moving vehicle) to help extinguish a "blazing fire".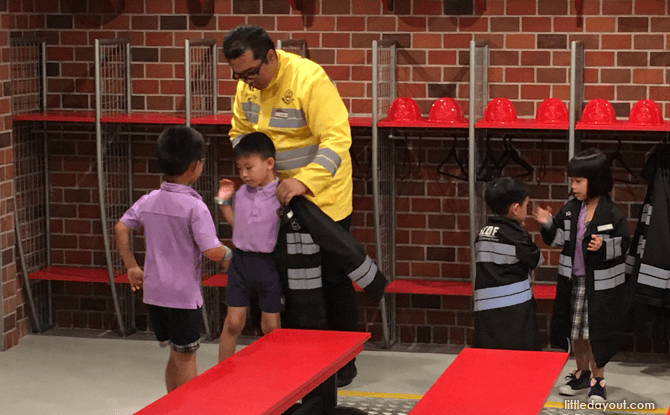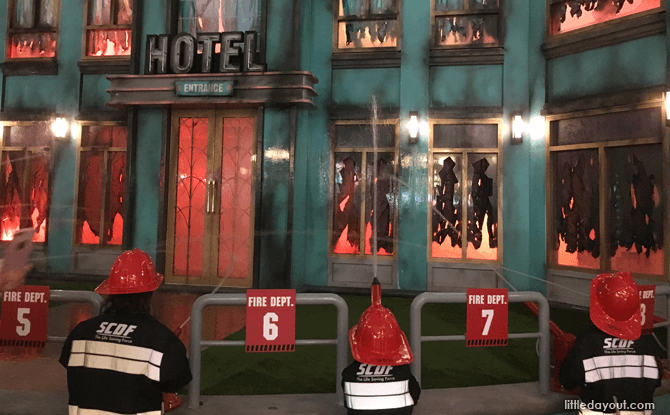 At Pizza Hut, KFC and The Soup Spoon, junior chefs are put to work preparing food for hungry customers.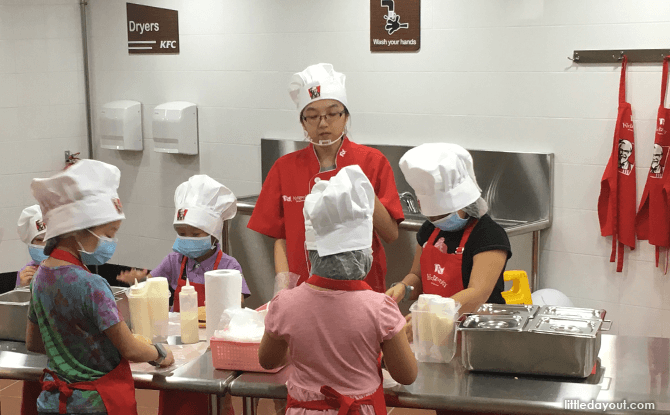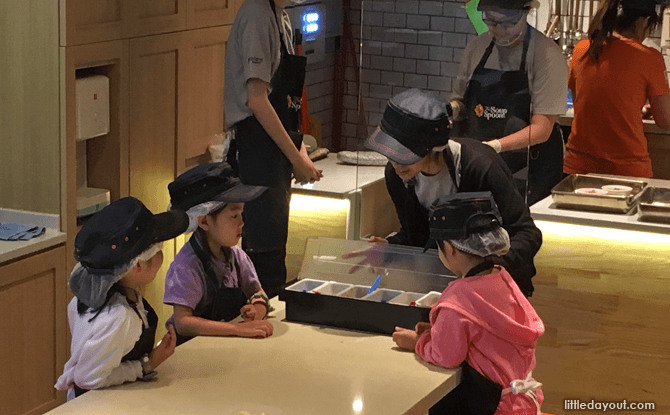 Kids can get behind the mic at the Kiss 92 FM radio station, or produce a documentary at the Discovery Networks studio.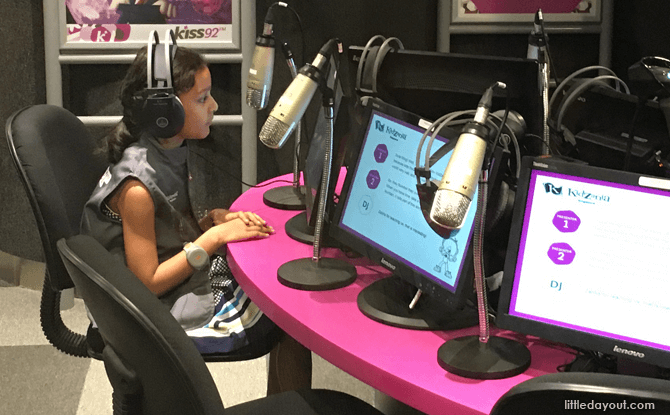 Inside KidZania's stadium, there are games and cheerleader training sessions.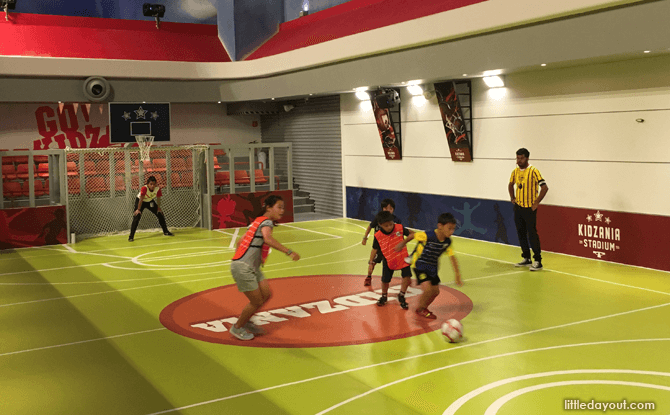 KidZania Singapore's mezzanine floor is where the Aviation Academy is located. KidZania Singapore's Aviation Academy is the first in the world to have two types of flight simulators – one for the A380 and the other for the B787.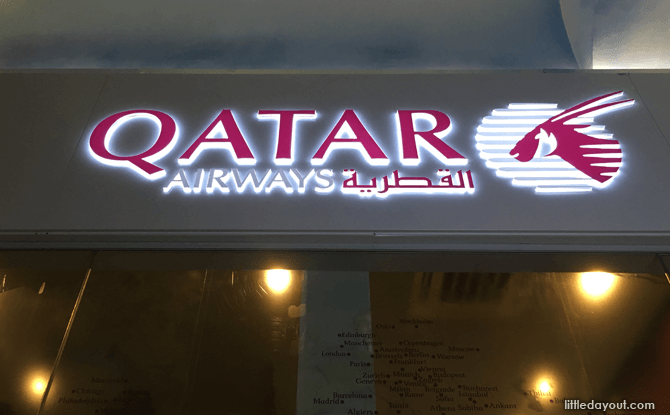 Other vocations include working in an ice cream factory and donning white lab coats to experience being scientists.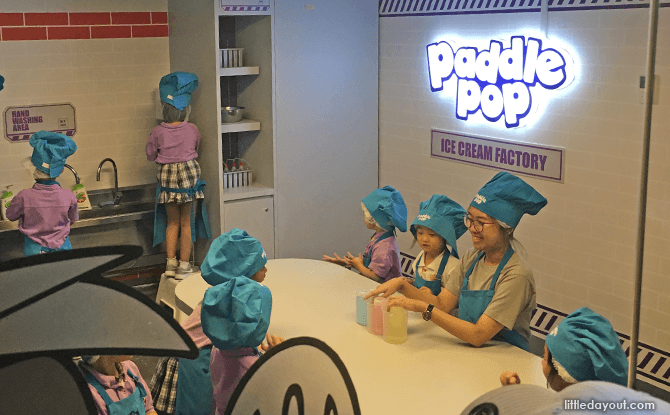 The long list of establishments within KidZania Singapore include an insurance agency, optical shop, museum and many other. Kids can even act as as Cash Officers and escort cash leaving the bank's vault.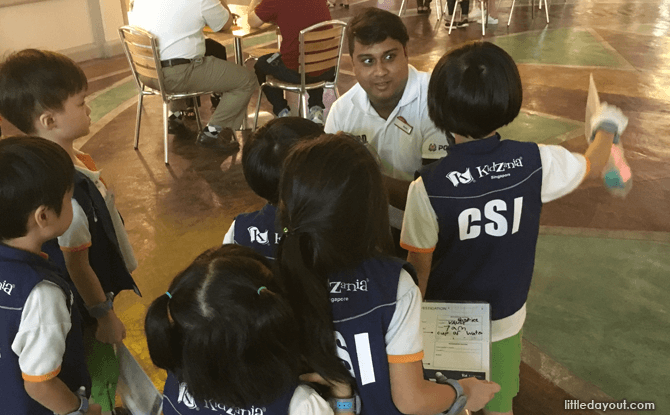 KidZania Singapore offers a veritable smorgasbord of activities for kids to indulge in.
Health & Safety
Within KidZania, kids and parents are tagged with special safety tags. These track the location of kids within the compound and ensures that kids only leave with an authorized adult.
Adults looking for respite from the whirlwind of activity can head up to the mezzanine floor's Parents Lounge.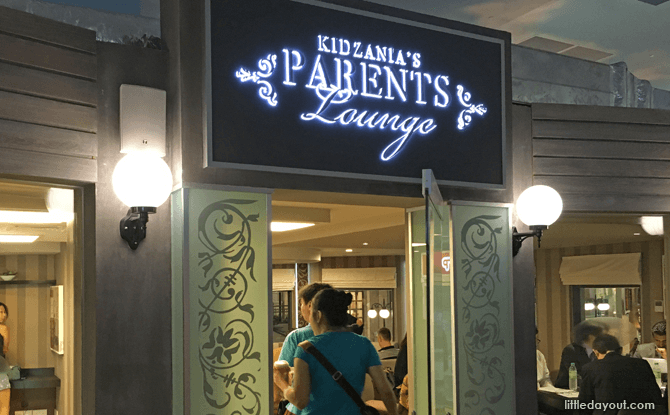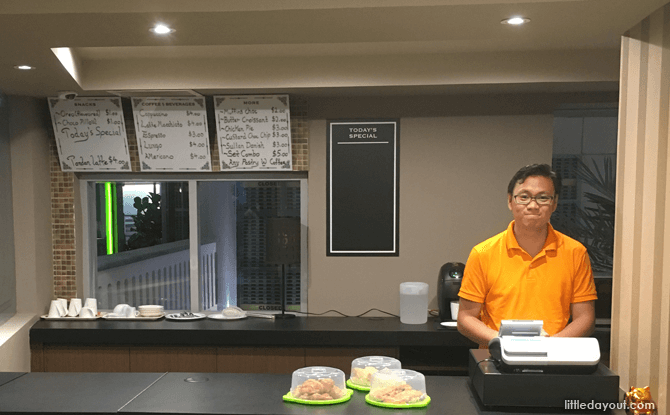 Younger children have a Toddler's Zone designed for kids aged one to four. There is a play area, RightZKeepers Residence, and a "Kindergarten" where kids get to play and learn.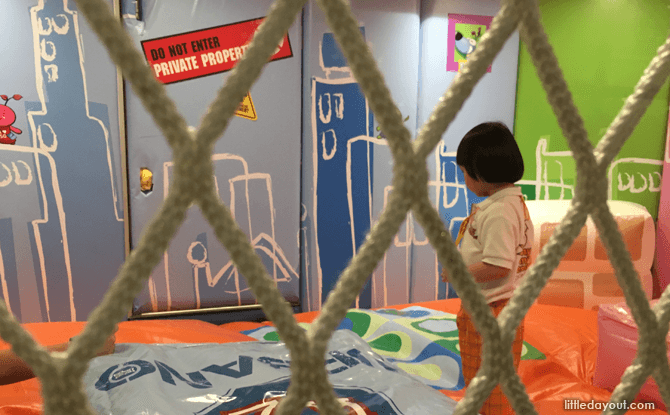 Said Xavier Lopez Ancona, "We are pleased to bring KidZania to Singapore, as our 23rd KidZania City to open globally. Singapore's location as a regional hub for families is well-aligned with our mission to bring KidZania to as many children as possible. We look forward to welcoming local and overseas families to step into KidZania, for the world's best learning experience through role-play."
When you do visit, be sure to say "Kai!" – KidZanian for "Hello" – to those you meet and you are sure to have a great time!
KidZania Singapore Practical Information
KidZania Singapore is located at Sentosa's Palawan Kidz City and is open seven days a week.
Ticket are priced as follows:
Kid (Four to 17 years old) : $58.00
Adult (18 to 59 years old): $35.00
Toddler: Two to three years old: $25.00
Senior Citizen (60 years and older): $25.00
Infant (Below two years old): FREE
Online ticket purchases are entitled to a 5% discount off walk-in rates. Adults must be accompanied by a child aged 17 and below. Children below eight years old must be accompanied by an adult while within the city.
The maximum capacity of KidZania Singapore is 1,500 persons and families are encouraged to book online to check for availability.
For more information, visit www.kidzania.com.sg
KidZania Singapore
Opening Hours
Sunday to Thursdays: 10 am to 5 pm
Fridays, Saturdays, School Holidays, eve of and Public Holidays: 10 am to 8 pm