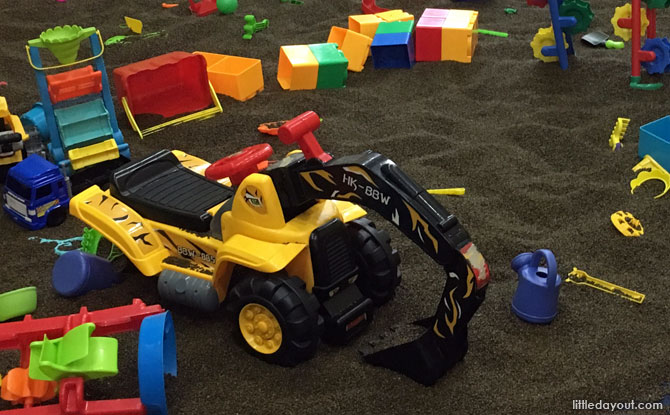 By now, you must have noticed the proliferation of cassia seeds playgrounds in Singapore. These conveniently-located indoor play spots are very much like sand pits except that, instead of sand, they are filled with cassia seeds.
Cassia seeds are the dried seeds of the cassia obtusifolia plant. It is a Chinese herb which is said to be soothing to eyes, improve digestion and have other health benefits. In Chinese, its name is Jue Ming Zi.
At cassia seeds playgrounds, kids can play and scoop in a pit filled with the seeds. This simple play activity can be extremely engaging for young children and allows them to practise their motor skills.
For the next time you are thinking of taking the kids out for some simple fun, here's a list of some cassia seed playgrounds in Singapore.
Cassia Seeds Playgrounds in Singapore
---
Happy Castle
Locations: City Square Mall, Jurong Point, Westgate, Seletar Mall, Century Square (June 2018) & HarbourFront Centre (August 2018)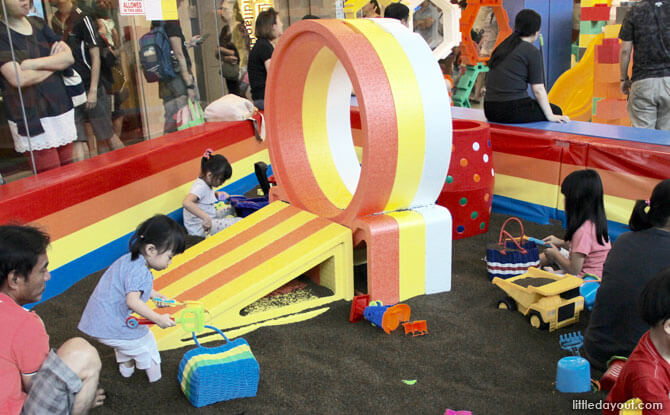 At Happy Castle's cassia seeds playgrounds, countless kids can often be seen happily scooping and shoveling away. With multiple outlets across the island, Happy Castle offers plenty of carefree fun for young children.
The seeds play area at Happy Castle is well stocked with play toys. Each playground is filled with more than enough spades, toys and even slides to keep everyone happy.
At Seletar Mall, Happy Castle even has a ball pond and mega-sized construction building blocks play area for varied play experiences. However, it is the cassia seeds playground that seems to attract kids the most.
Happy Castle has also introduced a new type of seeds to their playgrounds. At Westgate, the play area is filled with hawthorn seeds. The smell of hawthorn seeds is said to improve digestion in children and blood circulation when massaged against the feet.
Parents whose kids can't get enough of cassia seeds playgrounds can sign up for a Happy Castle membership package. For $78, kids can enjoy 10 hours of play across its various outlets or pay $140 for 20 hours of play.
---
Buds
Location: Shangri-La Hotel Singapore
Buds is a 2,150 square metre playground found within Shangri-La Hotel! A cassia seed play pit is among its many features which includes an Explorer Zone, Muddy room and even an outdoor water play area. They score extra points with an onsite café for parents too!
---
Little Planet Playland
Location: The Centrepoint
Featuring interconnected play areas designed to develop good social skills through group interaction and imaginative play, Little Planet Playland really takes the themed play stations to the next level. Everything is built to scale to mimic the adult world. At the farm-themed section, kids can dig into a cassia seed pit as a part of the make-believe fun.
---
Giggly Feet
Location : Bukit Timah Plaza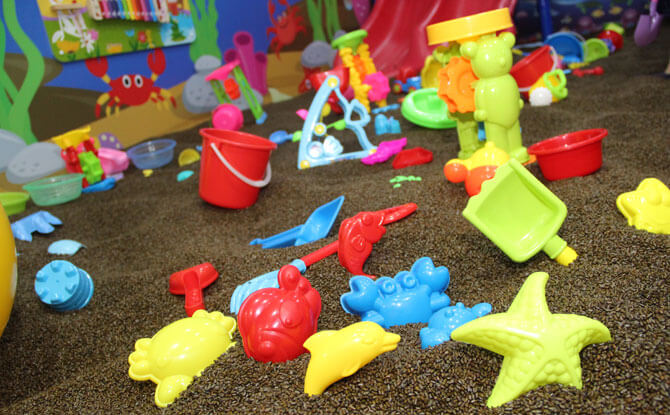 Run by a group of mummies and daddies, Giggly Feet has everything you need to keep the kids giggling!  Cassia seed pit, check. Slides to slide into the cassia seed pit, check. And… a trampoline! A trampoline for the win!
---
Jollyfields by Zoomoov
Location : HarbourFront Centre, Kallang Wave, West Coast Plaza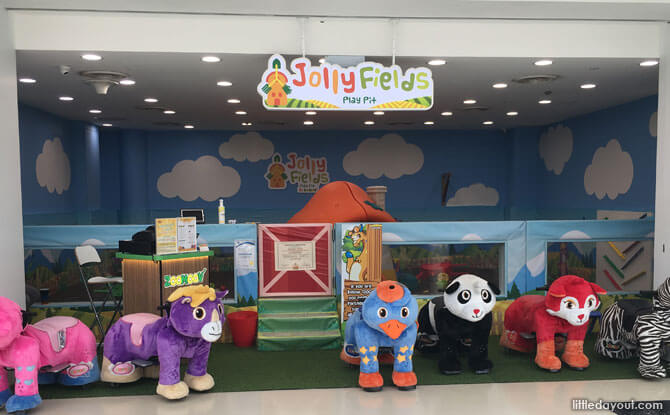 Zoomoov specialises in creating fun and innovative entertainment for kids and families. Besides the motorised animal rides that they are best known for, Zoomoov also operates the Jollyfields indoor playgrounds. At their Jollyfields outlets, you can expect tons of cassia-seed-filled-fun with props, toys and play structures at every corner.
---
One Thing Kids Café
Location : Bukit Timah Shopping Centre 
Half a café, half a playground, One Thing does a great job of entertaining both kids and parents. The playground is inside the café, and with a large clear partition, it's easy to keep an eye on the little one while you sip on a coffee or one of their specialty ice bingsus. The play area is more suited to toddlers and younger children, with the main star being the play pit filled with Hinoki (Japanese Cypress) wood pellets. While not exactly cassia seeds; Hinoki is prized for its calming aroma and natural anti-bacterial properties.
---
Hey Diddle Diddle
Location: Almost Anywhere!
For something a little different, how about bringing a cassia seed playground to where you are? Hey Diddle Diddle is a sensory play provider that will send an inflatable pool with close to 100kg of cassia seeds to your party location for hours of play! They'll even provide disposable socks for your guests!
---
---