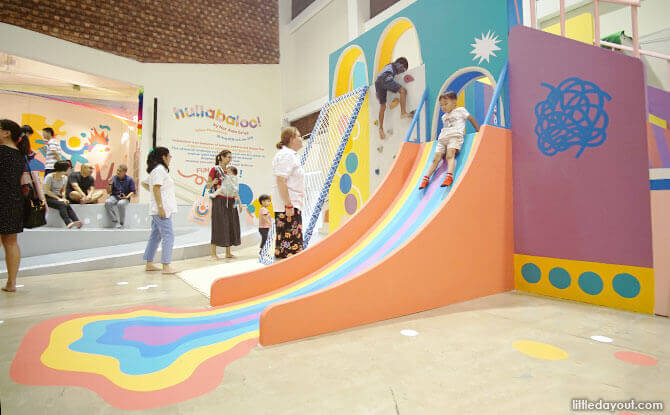 Who doesn't love free things? And how about free playground indoors for fun in any type of weather? From north, south, east and west, we search out 10 of the best free indoor playgrounds in Singapore where the kids can enjoy family fun at anytime.
Ready to find out where? Here are our essential picks of the best free indoor playgrounds you can find in Singapore.
Free Indoor Playgrounds in Singapore
---
Our Tampines Hub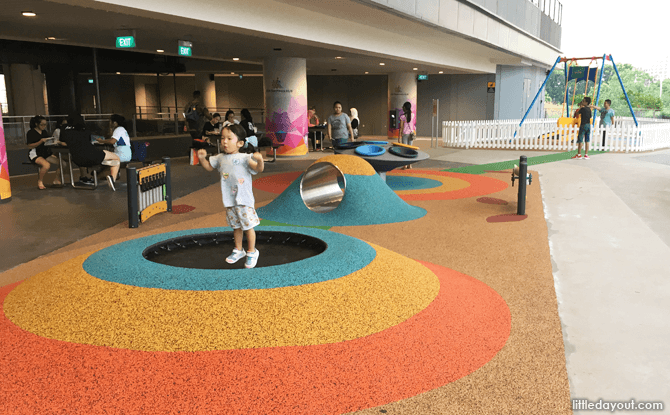 On the second floor of Our Tampines Hub is a free indoor playground in Singapore that can't be overlooked. It is unique because it is open air but offer kids various pieces of equipment and apparatus for them to enjoy. From twirling contraptions to trampolines and play panels. You can find them all here. If that isn't enough, Our Tampines Hub Basement 2 has a free play area too.
---
Paragon Playground
Along the heart of Orchard Road, Paragon's playground is one of the most popular free indoor playgrounds in Singapore. Found on the same floor with other kiddy stores, it is ideally located for those who wish to take a break from shopping for their little ones and let them have some free time to play instead.
---
IKEA Smaland
We couldn't have put together a list of the best free indoor playgrounds in Singapore without mentioning IKEA Smaland. There are two locations to choose from – IKEA Alexandra and IKEA Tampines. Kids need to be between 90 cm and 120 cm and toilet-trained. After that, let them have fun while you get to go shopping around for things you probably don't need.
---
The Artground
An arts space just for kids, The Artground is a free indoor space that hosts changing exhibitions which are created in collaboration with different artists. It is free to enter the main space where there various tactile and colourful installations set out for kids to enjoy open ended play. Also keep an eye out for other ticketed programmes that are held throughout the calendar.
---
Jem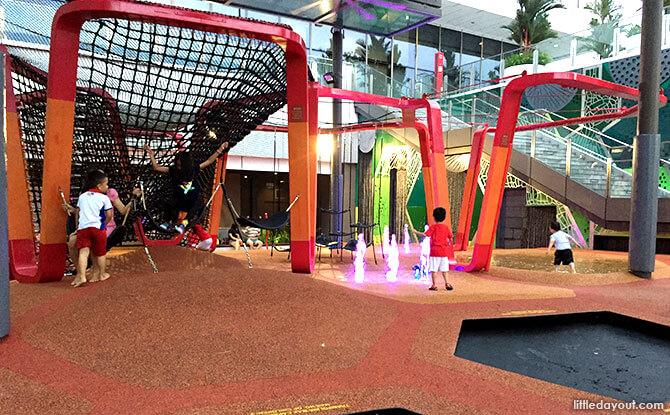 Ok, ok. The Jem playground is technically outdoors. But, at the same time, it is also sheltered and so we are going to count it as indoors too. The bouncy sky nets athis free playground in the mall makes it popular with kids. The fact that it is located just beside the food court also makes it popular with parents.
---
Changi Airport Terminal 3 Sanrio Playground
When it comes to free indoor playgrounds in Singapore, Changi Airport Terminal 3 has a two popular options. The first is the unique Sanrio-themed playground in the basement. With stepping stones and other play equipment, it is a fun spot for kids to have some character-filled fun.
---
Changi Airport Terminal 3 Slide
While slides are a common sight at playgrounds, the Slides @ T3 are extra fun because they let kids, and even adults, go off the side of the floor at Basement 2 and slip away down to Basement 3. For more thrills, spend a minimum at Changi Airport and take on the four storey slide from Level 1.
---
Singapore Discovery Centre
If you have ever been to Singapore Discovery Centre, you would know that it is a huge play space where kids can explore and learn all about Singapore. Entry is free for Singaporeans. This means that they can enjoy the electronic simulations and other activities within the Centre for free!
---
Marina Square Space Playground
Marina Square has recently revamped it indoor playground at Level 3. Previously, it was a transport-themed playground. Now, the Marina Square playground has a space theme with a climbing frame along with a "satellite" tunnel and other play equipment. It is a popular with families looking for free indoor playgrounds in the Marina Square area.
---
Hip Kids Club at Forum
Well, there is a fee to join the Hip Kids Club but after that, members can enjoy the wooden-style play structures at Forum the Shopping Mall. There are different pieces of equipment for kids to enjoy.