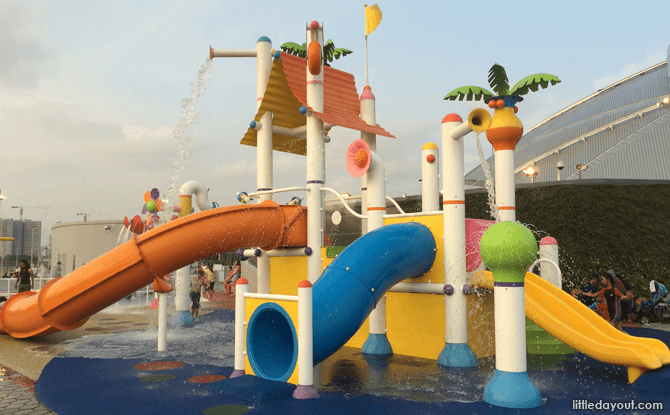 Find out what it is like visiting different outdoor places in Singapore with toddlers.
Little tykes from one to three years old are still finding their feet, in many aspects. Besides having to figure out how the world works around them, as toddlers, they are literally still toddling – and not so steady on their feet.
Outdoor Places in Singapore with Toddlers
This means that there are many kid-friendly activities out there which may be great for preschool age onwards, but not so suitable or enjoyable for the littlies under three years old.
Here are some of our handpicked ideas where you can take one- to three-year-olds outdoors, and everyone in the family can have some active, healthy fun.
---
-- Story continues below --
*Looking for more toddler playdate ideas? Go here.
For Skywalkers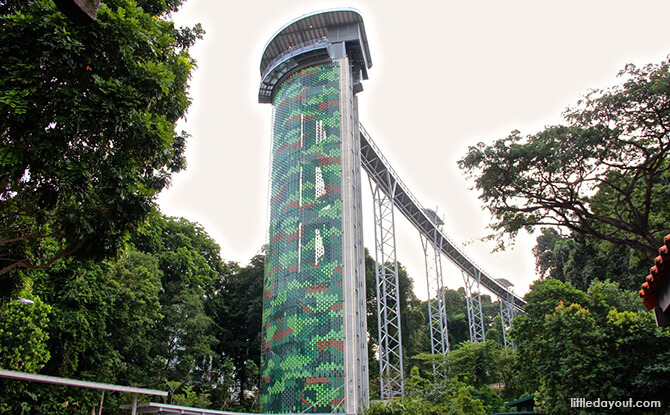 Fort Siloso Skywalk
Take that, Luke! (Obligatory Star Wars reference, done.)
Fort Siloso Skywalk, which just opened in July 2015, is the tallest skywalk in Singapore – for now.
The Fort Siloso Skywalk tower, which supports one end of the 181-metre-long elevated bridge, stands at 11 storeys high.
Along the aerial walking trail, you can enjoy the canopy of treetops on one side and the sea beyond on the other.
Canopy Walk at Kent Ridge Park is a 280-metre boardwalk that surrounds you with the tree canopy and allows a good view of the scenic vistas of Normantan Park below.
Other skywalks in Singapore includes OCBC Skyway at Gardens by the Bay, Treetop Walk at MacRitchie, and Henderson Waves along the Southern Ridges.
For Nature Trekkers 
Coney Island Park
Take a breather from the concrete jungle and let the little ones soak in the great outdoors.
Nature walks are a great way to engage in sensorial learning, as well as explore science.
Recently opened, Coney Island is worth a visit.
Just 500 metres from Punggol Settlement, the island park has preserved its natural character and feels like a world away from urbanity.
The main path that runs the length of the island is 2.4 km long and made of gravel, dirt and sand.
But be prepared before heading out to the relatively untouched island. You may even be lucky enough to spot the elusive resident cow of Coney Island!
Hindhede Park is another nature park which is quiet and removed from the bustling city.
Toddler-friendly highlights include its paths' gentle inclines, playground which includes baby swingsand unusual tire swings, trampoline and even a little zipline.
Sungei Buloh Wetland Reserve allows you to walk through a series of boardwalks to view the marshland and mangrove swamps.
The Reserve's recent extension provides a family-friendly way to explore the area, including the Junior Adventure Trail and the stroller-friendly Coastal Trail that is 1.3km long.
For more ideas on where to go for nature walks, see our story on the 11 best natural peaks in Singapore to explore with kids.
For Animal and Farm Lovers
Animal resort
One of the best outdoor places in Singapore with toddlers are our world-class zoos, a great way to introduce animals to young children.
Singapore Zoo, Night Safari, River Safari, and Jurong Bird Park have toddler-friendly facilities to boot like trams, eateries, and water playgrounds.
For a more rustic experience and up-close interaction with farm animals in a kampong-style setting, visit The Animal Resort, which is hidden down a dusty road just a stone's throw away from Sengkang.
You can let the tots hand-feed the animals with the feed which can be purchased near the entrance of the compound.
Over at Kranji Countryside, Farmart Centre (closed) is another spot where kids can get up close with farm animals and feed or pet them. These include goats, bull frogs, tortoises, rabbits, birds, fishes and hamsters.
Also, hawker food and local zi char are available.
Uncle William, better known as the Quail Man or Uncle Quail, from Lian Wah Hang Farm will do a show-and-tell on quail farming (check out those cute quail eggs!) within the premises of Farmart Centre.
Feed frogs, stroke a few, and learn all about them at Jurong Frog Farm. Despite its name, the farm is located in the Kranji/Lim Chu Kang area. Kiss a frog and see what happens!
Visit Hay Dairies and see how they milk goats, and get a taste of the fresh goats' milk.
Bollywood Veggies, a stalwart in the local farming scene, is a must-visit.
If you'd like the kids to have hands-on farming activities or a guided farm tour, remember to book in advance. The bistro offers farm-to-table yummy food.
Kranji Countryside Farmers Market takes places quarterly, so keep tabs on their Facebook page so you won't miss the weekend it happens.
For more ideas on a local getaway at Kranji Countryside, see here.
For Foodies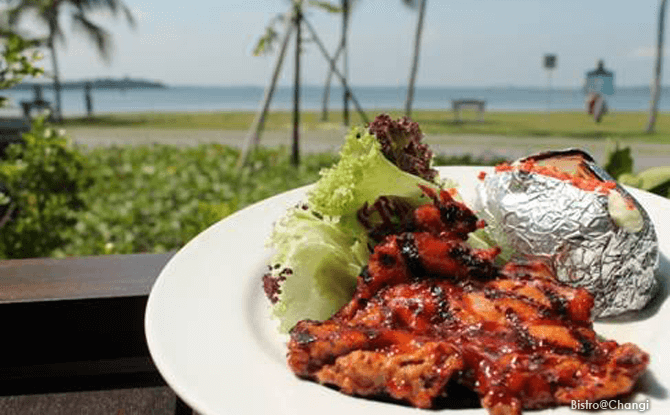 Bistro@Changi
Dining outdoors, although challenging in the heat of Singapore, can be a breezy and fun affair, especially in the evenings.
Even better, when it comes with a view of the waterfront.
A chill, breezy dining spot with nary a care in the world, Bistro@Changi serves up hearty food like grilled chicken chop, fish and chips, pastas and seasonal seafood.
According to the bistro, seafood is delivered fresh by boat from the kelongs near Pulau Ubin; the catch of the day is always a nice surprise.
At Belly View Cafe, see belly after belly of airplanes soaring above us. Count the number and colours of the planes coasting past every now and then. And there's pretty decent zi char here to boot.
Don't forget the eateries at Punggol Settlement, from French to Thai to Chinese, you have plenty of alfresco dining to choose from.
For more ideas on waterfront dining spots, see here.
For Wheel Crazies
Choo Choo City Express
Kids go gaga-gaga over wheels, whether they are girls or boys.
For wheel-crazy kids, here are some things to do.
Board a child-sized train at Westgate, City Square Mall and VivoCity. The Choo Choo City Express mini-train ride is designed to look like a 19th century railway train.
Climb into an old-school trishaw and regale your kids with tales of your childhood when a trip from Chinatown to Tanjong Pagar cost only 50 cents.
How about stand-up riding? For kids two years old onwards, their motor skills have developed enough to kick-scoot, and even try a swing scooter.
The swing scooter requires the rider to swing his body from side to side, and uses his body's momentum to propel the ride forward. You can rent a ride at Punggol Settlement.
For Water Babies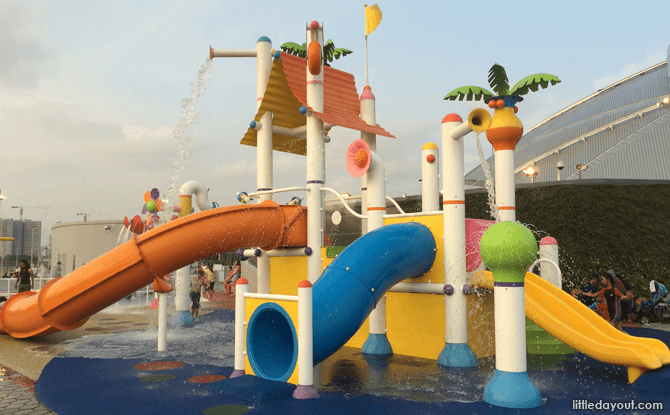 Kallang wave water playground
If the heat's getting to you, cool off with a cool splash at free water playgrounds all over the island.
Westgate shopping mall's offering is huge and spacious; Kallang Wave's one has a fantastic long slide and a great view, while I12 Katong is a cosy pick, just to name a few.
Far East Organization's Children Garden has sprawling water playground that will entertain even slightly older kids. With music, too!
Another fun idea – go longkang fishing!