Hidden down a dusty road, just a stone's throw away from modern Sengkang, is The Animal Resort. This privately-run establishment offers a rare chance to experience rural Singapore and an opportunity for children to interact with animals in a kampong-style setting.
Set up in 2002, The Animal Resort's core business is providing boarding services for pets. However, its grounds are open to the public for FREE to wander around and interact with the animals found there. For a token sum, animal feed can be purchased and fed to the animals.
Entering The Animal Resort's compound, the first stop most visitors make is the rustic, open-air hut to the right. It is here that you can get feed for different categories of animals (including one labeled "Two Legged Animals") at reasonable prices of $1.00 per pack or $2 for three.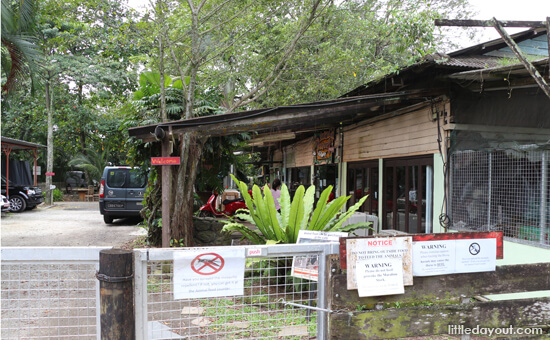 Animals at The Animal Resort
Rabbits and guinea pigs are among the favourites with children. Armed with carrots, these cute furry friends, who always seem happy for a juicy snack, can be fed by visitors.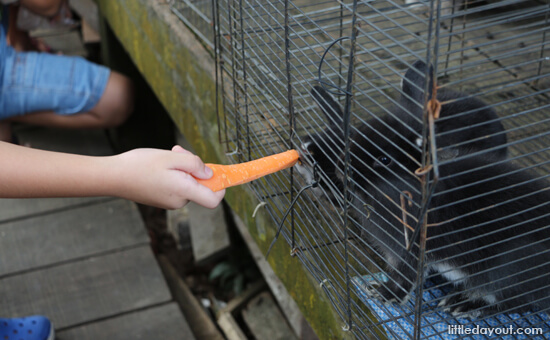 There are also plenty of fowl at The Animal Resort. Among the free-ranging birds you can see are the beautiful Crowned Cranes and a noisy family of Geese.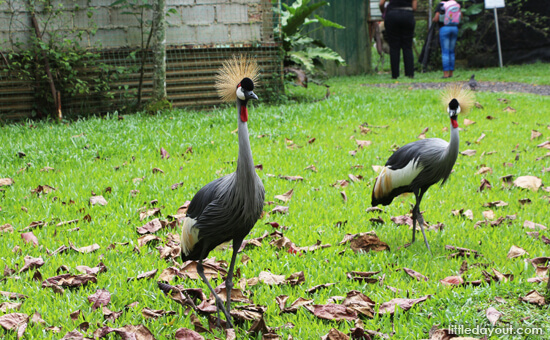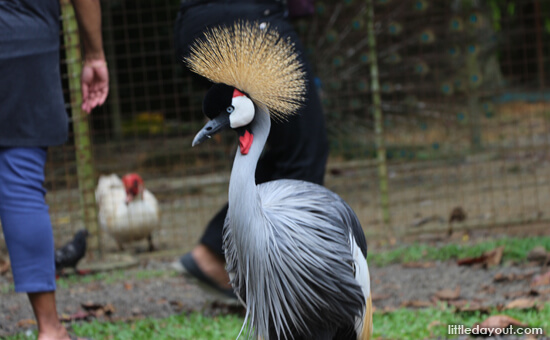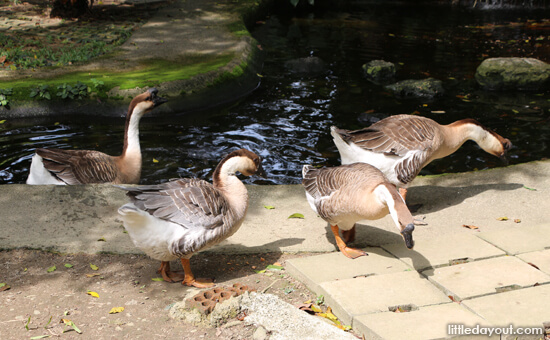 Other birds at The Animal Resort include Peacocks and a rather old-looking Marabou Stork.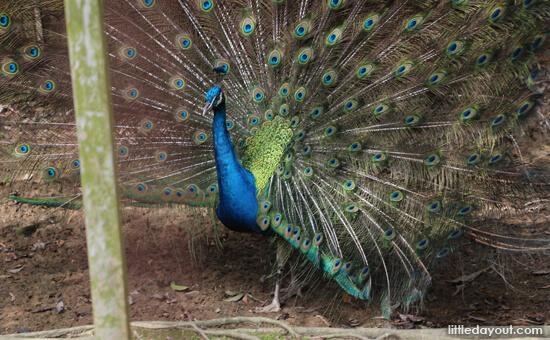 Of course, no kampong experience would be complete without chickens pecking away underfoot as well.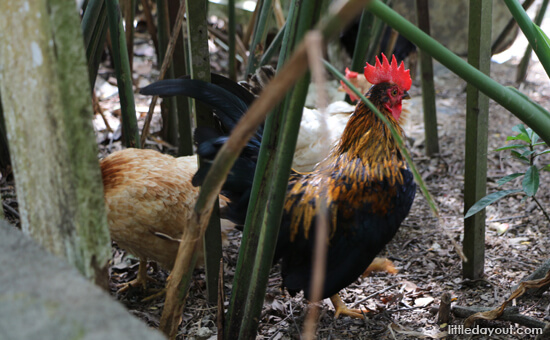 A fish pond on the property is filled with koi that share the water with terrapins and the occasional goose that comes in for a dip. At the front of the compound, a paddock is home to a single horse that visitors can feed as well.
Back to Nature
The Animal Resort is the antithesis of the Singapore Zoo and Jurong Bird Park. Far away from the commercialisation of these large establishments, don't expect a "well-paved" operation; instead, The Animal Resort offers a rural and rustic experience.
The grounds are nice to wander about, just for its rarity in modern Singapore. There is a large pond at the back of the property where you can spot pond skippers on the water's surface if you pause to look. In all, The Animal Resort is unique place to visit as it captures a piece of Singapore that has already mostly disappeared.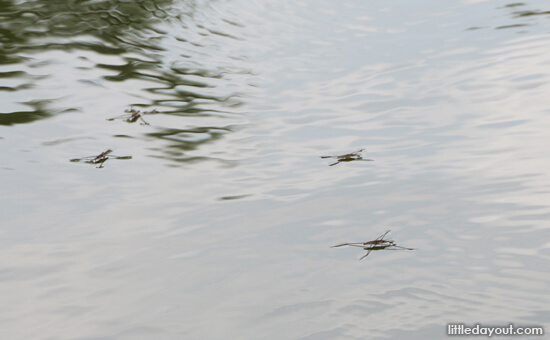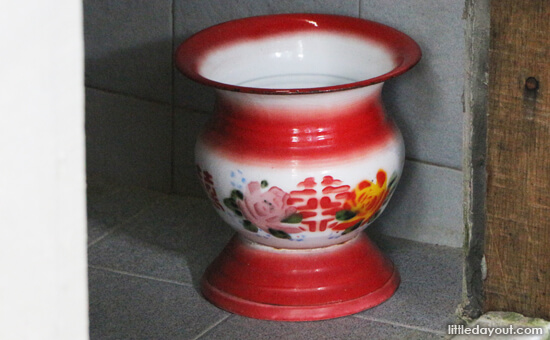 DETAILS
The Animal Resort
T81 Seletar West Farmway 5
Singapore 798061
Tel: +65 6338 7665
Fax: +65 6234 1360
www.rictedkennels.com