There are plenty of fun things to do in Singapore for free. From undiscovered places to explore to less well-known ways to get the best out of the attractions – there is much to do around our little tropical island. Singapore has plenty of nature spots and urban hangouts, and these include things to do in Singapore on the cheap that won't break the bank.
For those looking for fun activities, here is a selection of things to do in Singapore for free. However, before we get down to the actual list, here's a pro tip: they say that the best things in life are free – and that is particularly true when it comes to organising your next day out. Bring along your family and friends – it won't cost a thing but will multiply the fun as you embark on these free activities around Singapore.
Now on to the list!
20+ Things to Do in Singapore for Free
1. Car-free Sundays
Every last Sunday of the month, the Urban Redevelopment Authority of Singapore organises Car-free Sundays. This initiative pedestrianizes an area for a day of fun activities. This free event is typically held at the Civic District. In April 2018, it will be held at one-north for the first time and features a range of exciting activities including drone demonstrations and safe riding workshops. Keep a lookout for more interesting venues and activities taking place during Car-free Sundays in the months to come.
2. Go In Search of Singapore's Wildlife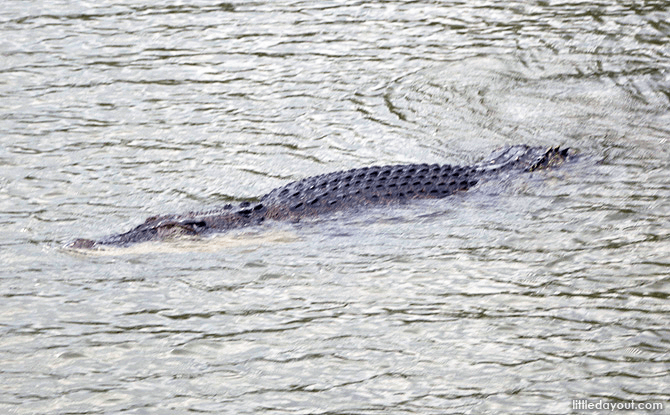 Venture into one of Singapore's four nature reserves for a chance to view Singapore's wildlife. Sungei Buloh Wetland Reserve plays host to migratory birds in season, and you might have a chance to see the Estuarine Crocodile too if you are lucky. More commonly-sighted are the macaques in the Central Catchment Nature Reserve. Alternatively, if you can also head out to nature parks such as Dairy Farm Nature Park and the Singapore Quarry for a spot of bird watching.
3. Go Bowling On The Lawn
Looking for sporty things to do in Singapore for free? Look no further than Singapore Sports Hub. Among the community facilities available at Sports Hub are hard courts and beach volleyball courts. Make a booking for the Sports Hub Lawn Bowls and put your coordination and motor skills to the test. There is a giant chess board for those wish to challenge their mental skills too!
4. Visit Sentosa On Foot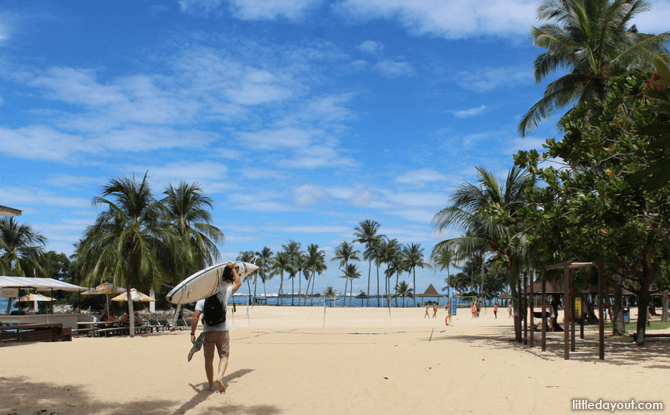 Entry to Sentosa on foot by the Sentosa Boardwalk is free – at least until the end of 2018. Take the Sentosa Boardwalk which connects VivoCity to Sentosa. Head past the turnstiles to enter Resorts World Sentosa. Once in Sentosa, you can choose to go on nature walks, explore some of the free sights and attractions on the island, catch a free movie on selected evenings or spend time relaxing around its beautiful beaches.
5. Explore Gardens by the Bay's Outdoor Gardens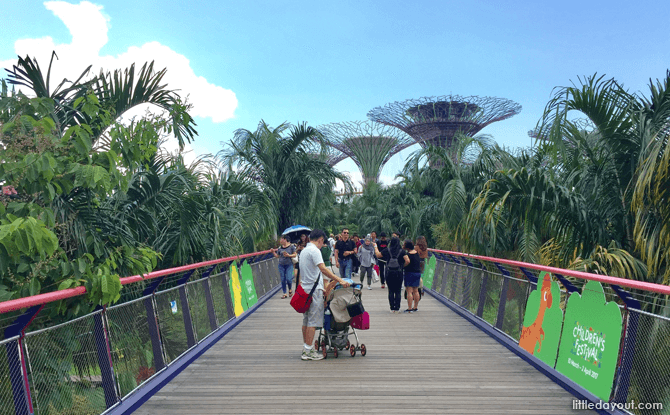 There is more to Gardens by the Bay than just the Flower Dome and Cloud Forest cooled conservatories. The attraction is open till late and you can pay a visit to one of the Outdoor Gardens. The Heritage Gardens provides a look at Singapore's constituent ethnic communities through various plants while the World of Plants is a living botany classroom. Take a stroll along the Dragonfly & Kingfisher Lakes to view an aquatic ecosystem and enjoy the scenic sights at the same time.
6. Visit a Free Themed Park in Singapore
Haw Par Villa was opened to the public by the Aw Brothers, founders of Tiger Balm, in the 1930s. The grounds of this Pasir Panjang property are filled with figures and dioramas that draw on Chinese mythology. There are no rides or attractions at Haw Par Villa so it is not what one would expect in a modern themed park (although there were attempts to do convert it into one during the 1990s) but it is still an iconic themed location that you can visit in Singapore for free.
7. Revel in Some Art
Singapore is home to various art galleries. Many of these art galleries are found in clusters around Singapore, and they are free to visit. A cluster of art galleries is located at Gillman Barracks. If you are looking for a hands-on art experience for young children, pay a visit to The Artground at Goodman Arts Centre. Entry to this experiential arts space is free.
8. Visit the National Stadium
Want to get a closer view of the National Stadium at Singapore Sports Hub? On selected dates every month, you can pay a visit and have a look. Check the Singapore Sports Hub website for the latest National Stadium Viewing dates.
9. Play Xbox for Free
At level one of the Sports Hub Library, you can book some time on the Xbox stations located there. No prizes for guess the type of games you can play here – sports-related games, of course! Best of all, you can enjoy these Xbox games in the air-conditioned comfort of the sports-oriented library.
10. Go on a Jaunt Through Toa Payoh's Playgrounds
There is more to the playgrounds of Toa Payoh than the iconic Lorong 6 Dragon Playground. You can step through the history of HDB playgrounds from the 1980s to the 2000s to the 2010s around Singapore's second oldest satellite town (after Queenstown). Many of the old school playgrounds at Toa Payoh also provide unique spots to take photo memories too.
11. Watch a Concert in the Park
If you enjoy the outdoors and music, a concert at the Botanic Gardens is one of the things to do in Singapore for free you will enjoy. Concerts featuring both international and local artists are regularly staged at the Shaw Foundation Symphony Stage. You can also keep a lookout for NParks' Concert Series in the Park which is held at various parks around Singapore, such as Bishan-Ang Mo Kio Park, and are a great platform to catch the latest local acts.
12. Get Fit on Sunday
The Health Promotion Board regularly organises fitness activities around the parks and hardcourts in Singapore. Billed as Sundays@The Park, you can try out different types of fitness activities such as KpopX Fitness, Zumba Fitness and even Kickboxing at these free, instructor-led events.
13. Explore One of Singapore's Historic Districts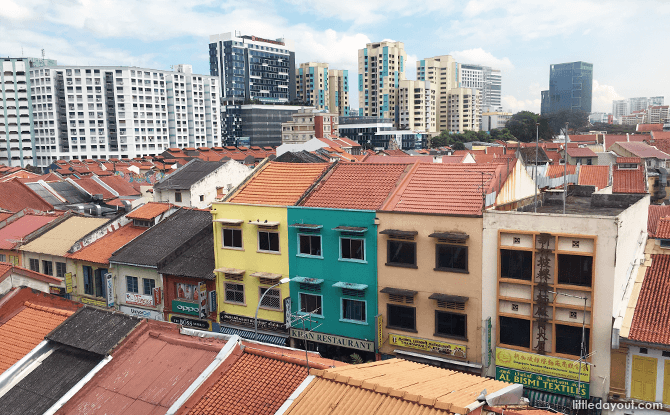 Experience the sights and sounds around Little India, Kampong Glam and Chinatown and get a hit of culture in Singapore. In stark contrast to the modern metropolis of the Singapore CBD, these historic districts hold a charm carried over from yesteryear. Window shop along their historic streets and imagine what it must have been like to have been a trader in the past. Heritage markers around the districts provide signposts to the past.
14. Watch Free Performances at Esplanade
Esplanade – Theatres on the Bay is a familiar Singapore icon. Something that people may be less familiar with is that the performing arts centre holds plenty of free performances throughout the year. Other than ticketed events, Esplanade holds free shows and live performances for walk-in audiences around its public venues. There are also regular festivals held at Esplanade with curated free shows and activities too. Plus, families with children can visit PIP's PLAYBox, Esplanade's play space for young children.
15. Make Your Farm Rounds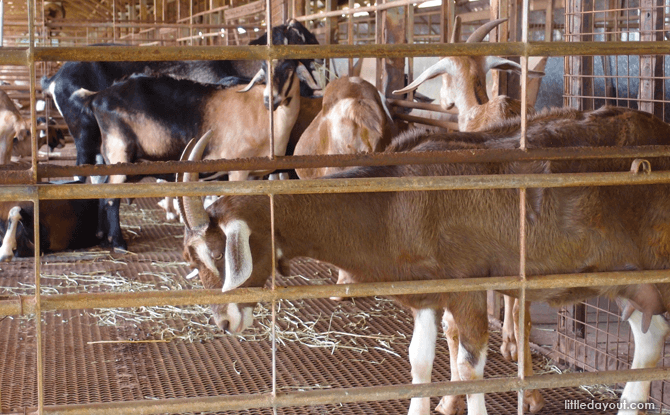 Yes, Singapore does have farms. If you wish to experience the farm life in Singapore, pay a visit to the Kranji Countryside where you stop by places such as the Jurong Frog Farm and Hay Dairies Goat Farm.
16. Get Green With Gardeners
HortPark, the gardening hub at Alexandra Road, regularly hosts Gardeners' Day Out. This free event is an opportunity for those interested to get into home gardening. Meet gardening enthusiasts and to discover more about how to get your green fingers started. Family activities are often held as part of Gardeners' Day Out as well. These include free tours around HortPark and other activities.
17. Try Catching Yabbies
Arm yourself with a fishing net, bucket and whole lot of patience and head over to Lower Peirce Reservoir Park. At the park's fishing ground, you can go hunting for elusive yabbies among the rocks by the water. If you find this too daunting, there are prawning places in Singapore where you can also experience the thrill of landing a catch for a fee.
18. Head to the Library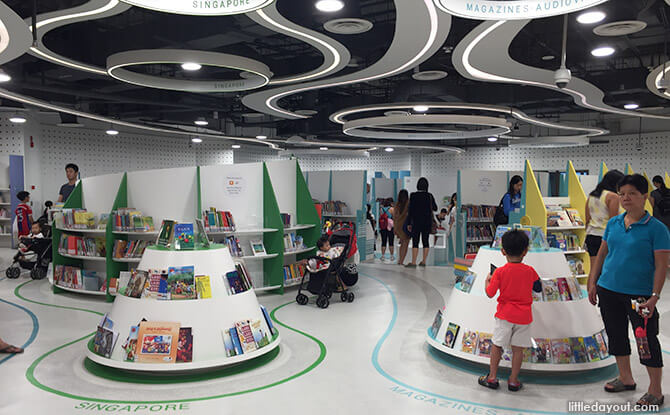 Families with young children will enjoy the many free activities organised in the libraries in Singapore. These include regular storytelling sessions which cater to children of different ages and special programmes that coincide with holidays or festivals. Many libraries often run mini-exhibitions too and the newer branches such as Tampines Regional Library, Library @ Orchard and Bukit Panjang Public Library are pretty hip and happening too.
19. Unwind on a Nature Walk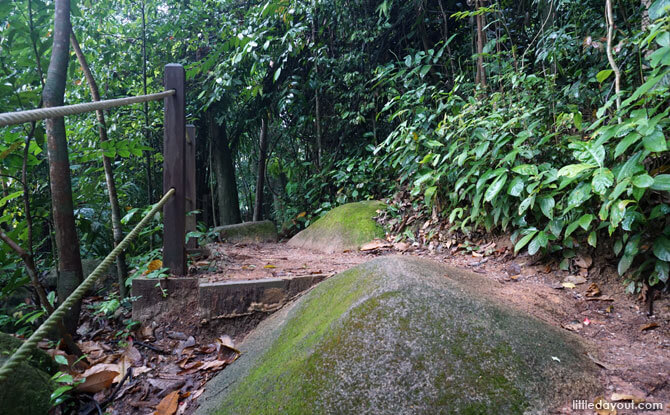 Singapore has plenty of nature trails. These range from well-known walks in Singapore such as the Southern Ridges to those that are off the beaten path such as Sentosa's Imbiah Trail. Whether you are looking for a challenging hike or an easy walk in the park, there are treks with varying levels of difficulty suitable for everyone.
20. Catch The Lights At Night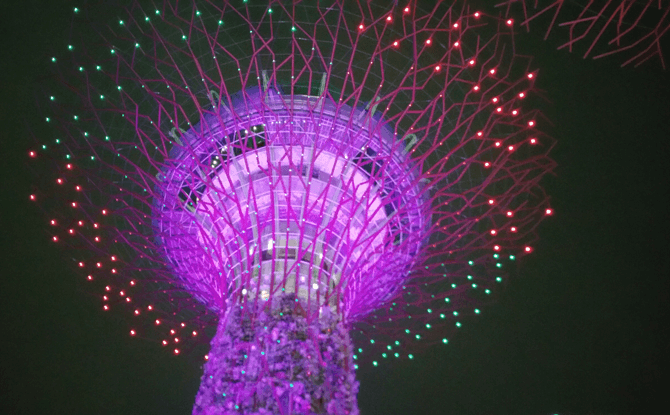 There are several free light shows in Singapore that you can catch in the evening. Spectra at Marina Bay Sands is a light and sound extravaganza that shines against the city skyline at Marina Bay. The Supertrees at Gardens by the Bay provides a stunning backdrop for the free, nightly Garden Rhapsody show.
21. Give Of Your Time To Make A Difference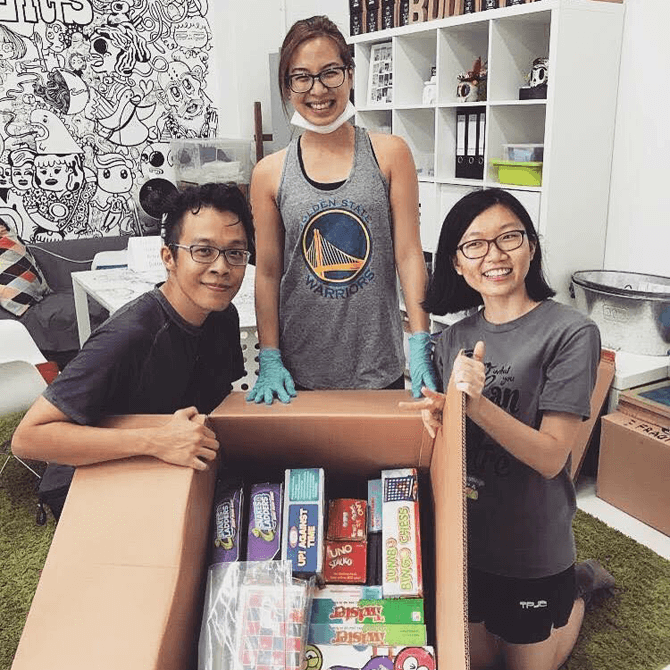 Want to give back to a cause you believe in? There are many different organisations that you can volunteer with in Singapore. For animal lovers, there are opportunities to volunteer with organisations such as the SPCA and Action for Singapore Dogs. Other charity organisations in Singapore include Blessings in a Bag which provides opportunities for low opportunity communities, Food from the Heart is a non-profit charity that helps distribute surplus food to the needy, Willing Hearts which runs a soup kitchen, and Make A Wish Foundation aims to fulfil the wishes of terminally-ill children. This just scratches the surface of the many other organisations in Singapore that could benefit from your time and efforts. It is free to you but will mean a lot to them.