Odaiba, Tokyo has its origins in a set of man-made islands that were built for defence in the 1850s. In more recent times, during the 1980s was expanded and earmarked to be a showcase of futuristic living. Nowadays, the area is better known as a leisure area with shopping, offices and attractions.
Odaiba offers a refreshing break from the maddening crowds found at other major districts in Tokyo. Among Odaiba's popular spots are four entertainment complexes – Aqua City, Decks Tokyo Beach, Diver City and Palette Town.
Here are some quick things to know about Odaiba, Tokyo.
---
1. Getting to Odaiba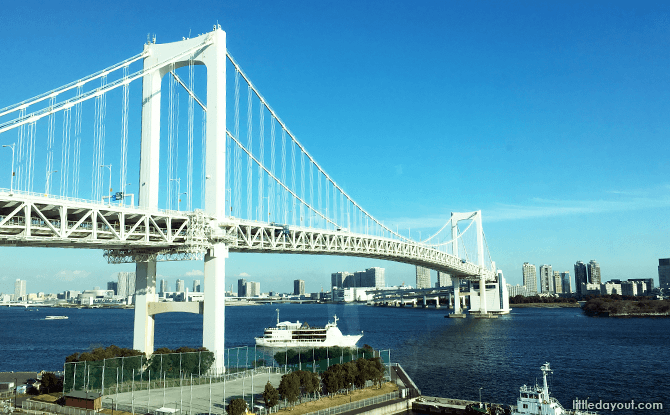 There are several ways to get to Odaiba.
One of our favourite is to take the elevated Yurikamome line across the Rainbow Bridge. This provides a view of Odaiba's shoreline and you can stop at the Daiba Station to get to three of the major shopping centres.
It is also possible to take the underground Rinkai line to the Tokyo Teleport station at the centre of Odaiba but you won't be able to get a view of the island as you arrive.
Boats also provide connections via the water to Odaiba, Tokyo.
---
2. Layout of Shopping and Entertainment Centres
The four major Odaiba's entertainment complexes are roughly laid out in a square (each complex at one corner).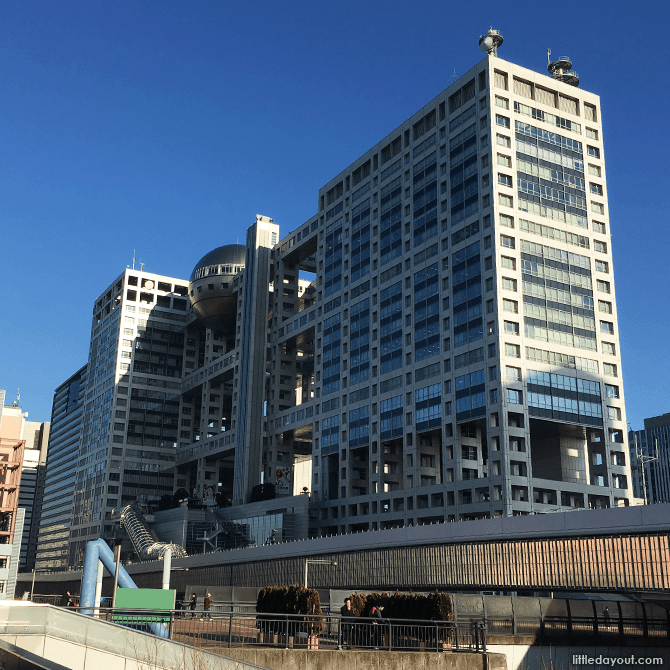 At the centre of the "square" is the Fuji TV building, a futuristic office complex that is instantly recognisable by the sphere incorporated into its design.
If you arrive to Odaiba at Daiba station, the first landmark you will come to is a scaled down version of the Statue of Liberty, standing at 12.25 metres tall.
Next to the Statue of Liberty, and the shopping complex closest to Daiba station, is the Aqua City shopping mall. Adjacent to Aqua City is the Decks Tokyo Beach shopping centre. A 10 to 15 minute walk away from Decks, past the Fuji TV building, is Diver City Tokyo Plaza. The last complex, Pallette Town is another 10 to 15 minute walk from Diver City.
---
3. What's at Aqua City Odaiba
The Aqua City Odaiba shopping mall faces the Rainbow Bridge and has a good mix of shops, including a Toys R Us and Disney Store. It also houses a mediaplex and is where Sony ExploraScience, a museum dedicated to media and entertainment, is located. Besides the many restaurants in the mall, you can also find a food court in the basement.
---
4. What's at Decks Tokyo Beach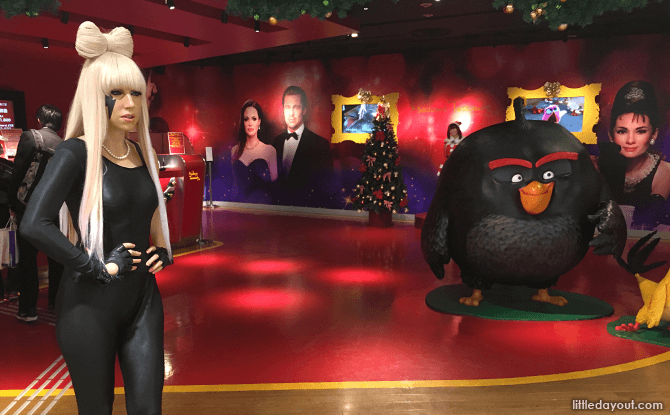 In addition to shopping and restaurants, Decks Tokyo Beach is where three major attractions are located, Legoland Discovery Center, Madame Tussauds and Tokyo Joypolis.
---
5. What's at DiverCity Tokyo Plaza
If there is one thing that eight story DiverCity Tokyo Plaza is known for, it is Gundam. A 22-meter tall Unicorn Gundam stands guard at DiverCity's entrance. Inside, highlights include a Gundam shop and gallery at DiverCity's top floor, a Hello Kitty shop and cafe and an awesome food court too.
---
6. What's at Palette Town [Palette Town is undergoing renovations as of October 2022]
Palette Town completes the Odaiba "rectangle" of complexes. It is a large entertainment complex that includes the Venus Fort shopping mall and the large Ferris wheel, Daikanransha, which gets lit up at night.
The Venus Fort shopping centre is modelled after a 17th century European town and has a ceiling painted to look like the sky. Palette Town is also where the large Toyota MEGAWEB City Showcase attraction is located. The closest train station to Palette Town is Aomi station on the Yurikamome line.
---
7. Odaiba Onsen [The Onsen at Odaiba has closed but it has reopened at a new location in Tokyo]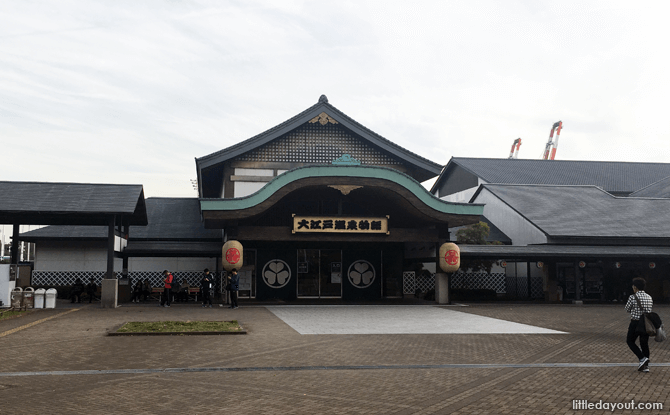 Odaiba is also home to a natural onsen. Ooedo-Onsen-Monogatari draws the hot water for its baths from natural springs 1,400 metres underground. It also has outdoor foot baths that families can experience together and an Edo Period themed indoor amusement area with amusements. The closest train station to the onsen is Telecom Center on the Yurikamome line.
---
8. National Museum of Emerging Science and Innovation
National Museum of Emerging Science and Innovation or Miraikan is a science centre located near the Telecom Centre that features interactive exhibits on technology-related topics such as robots and space exploration. It is run by Japan's Science and Technology Agency.