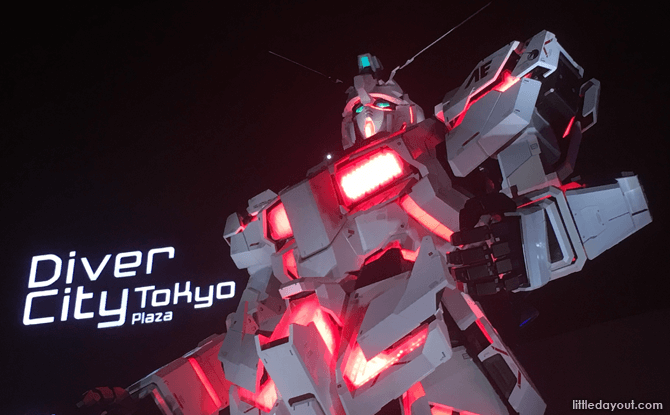 With a towering Gundam statue guarding the entrance, a Gundam Base shop and showcase, and a Gundam Café, DiverCity in Tokyo's Odaiba district is clearly a must-visit for any Gundam fan.
Gundam, also known as Mobile Suit Gundam, originated as an anime series in the late 1970s. The giant humanoid robots are armed and armoured mechs piloted by humans.
The Gundam series very much a part of Japanese pop culture and this is nowhere more obvious than at Odaiba's DiverCity entertainment complex.
Life-sized Gundam Statue Tokyo, Odaiba
A Gundam Statue was first placed in front of DiverCity Tokyo Plaza in April 2012. It quickly became a popular attraction for both Gundam fans and tourists alike. The original 18-metre-tall Gundam model of a RX-78-2 has been dismantled and replaced with a new RX-0 Unicorn Gundam model.
The new, 1:1 scale Unicorn Gundam statue stands a towering 19.7 metres, 1.7 metres taller than the previous statue. It was unveiled in September 2017. It is from the recent Gundam anime set, Gundam Unicorn, whereas the previous statue was from the original 1970s Gundam TV series.
More than a static display, the new Unicorn Gundam model at DiverCity transforms between Destroy Mode and Unicorn Mode several times each day.
In the evening, the statue is lit up with glowing panels.
Gundam Café at DiverCity
To the rear of the life-sized Gundam Statue at DiverCity is a Gundam Café.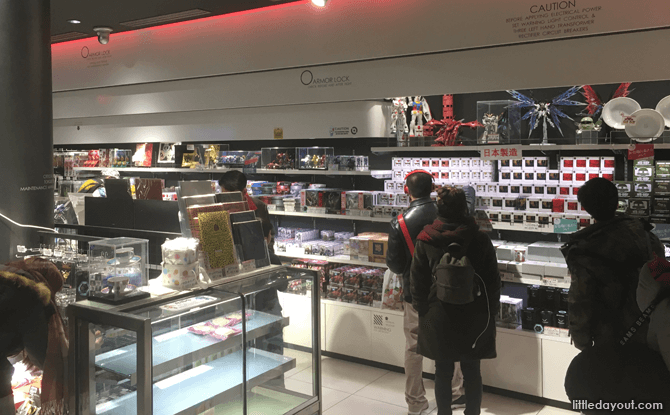 Inside the café, fans can purchase Gundam-themed food, mainly consisting of takeaway snacks. The Gundam Café shop sells merchandise such as mugs, utensils and other knickknacks.
This is not a proper sit-down Gundam Café. If you are keen on having that experience, you will have to visit the Gundam Café at Akihabara instead.
Gundam Base Tokyo
For more serious Gundam merchandise, head up to the 7th floor of DiverCity where Gundam Base Tokyo is located.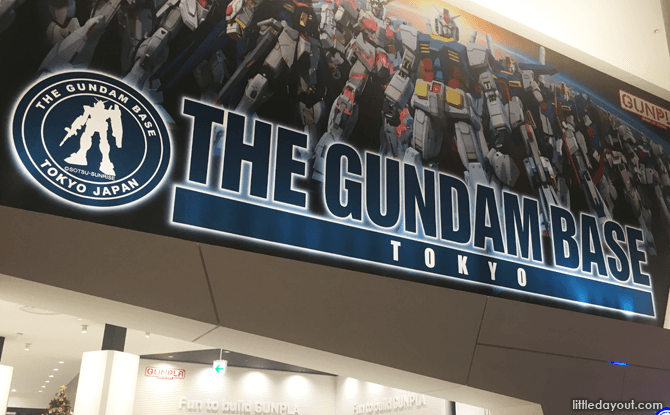 Gundam Base is a retail shop and showcase dedicated to GunPla or the hobby of building plastic models of Gundam.
Upon entering Gundam Base, you will be greeted by an impressive showcase of various GunPla model kits that have been sold throughout the years.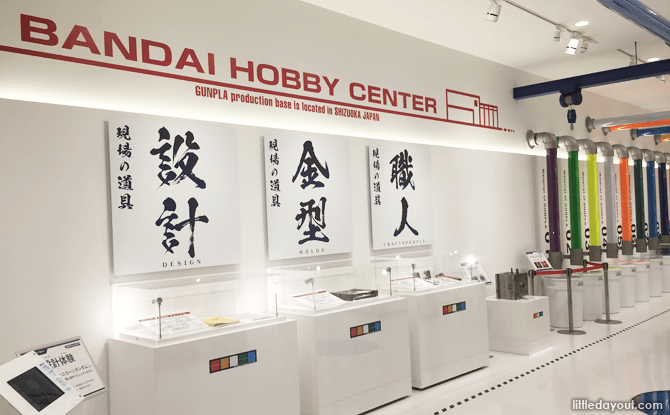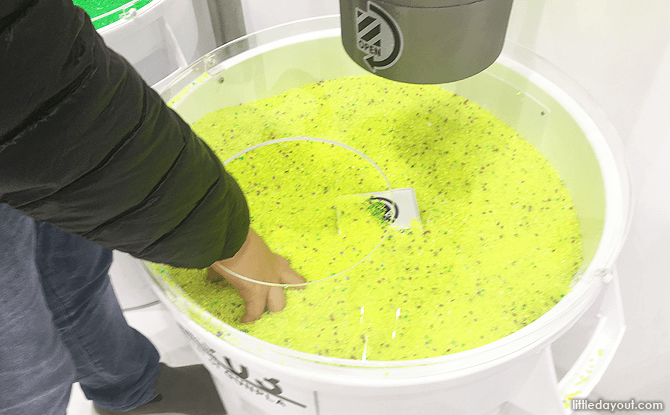 Venturing further in, there is a Factory Zone that outlines the production process of the plastic model kits.
The shelves at Gundam Base are stocked with 2000 plastic Gundam model kits for sale. This includes several items that are exclusive to Gundam Base Tokyo.
For those who just can't wait to get started on building their models, there is even a dedicated space, equipped with tools, for model-building.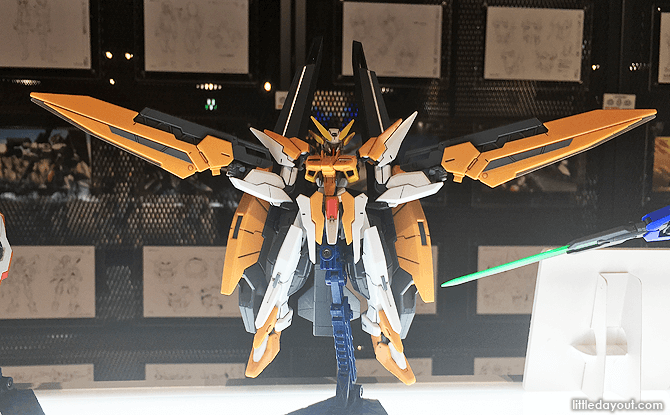 The Gundam Base at Odaiba is the first in Japan. Gundam Base originated in South Korean in 2003 and now has 13 locations in Asia.