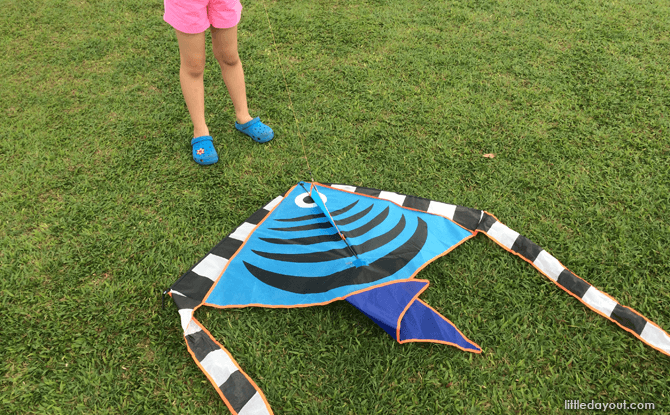 Give your children a break from homework and the screens by heading outdoors for some exercise and time with nature. Wondering about a simple and enjoyable activity to do? Give kite-flying a try at these top kite-flying places around Singapore.
All you need is a kite, a bit of persistence, and soon the kids will be experiencing the thrill of flying an object up in the sky. Much easier than trying to avoid crashing a drone.
Finding the Top Kite-flying Places Around Singapore
Oh wait, you need space too. Specifically, an open space that is windy enough for the kite to soar.
In our dense, urban country, if you could be wondering where to go, here are some popular places where your kite can take flight.
1. Punggol Waterway Park
Punggol Waterway Park is an ideal place to fly kites and has attracted the attention of many kite-flyers. If you're lucky, you may be able to watch some professional kite-flyers practising synchronised kite flying there.
Right in front of Waterway Point, you'll find a large open space with gentle slopes to fly kites. There's another spacious area facing Nibong LRT but please stay clear of the LRT tracks when taking to the skies. Mix-and-match a day of kite-flying with some splash time at Punggol Waterway Park's water play area for a fun day outdoors.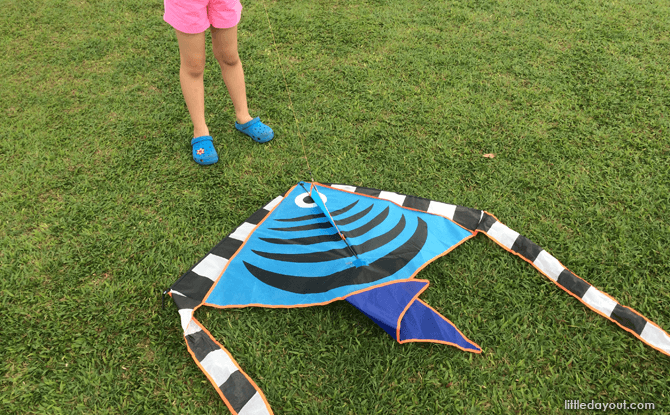 East Coast Park is great for kite-flying. Facing the sea means that the park is windy most of the time. The 11-km long park is divided into eight areas, A to G, and any spot with minimal obstructions is great for kite-flying. Most popular is Area D where there are long stretches of beach, low trees and smooth sand. Ideal for kite-flyers and kite-watchers too.
Located in the heartlands, this tranquil and scenic park offers respite to the residents of the populated areas of Bishan and Ang Mo Kio. Within the park, there are a few spacious areas like the Activity Lawn 2 and Grand Lawn 1 which are perfect for flying kites. Look out also for kite festivals being held at Grand Lawn 1 throughout the year.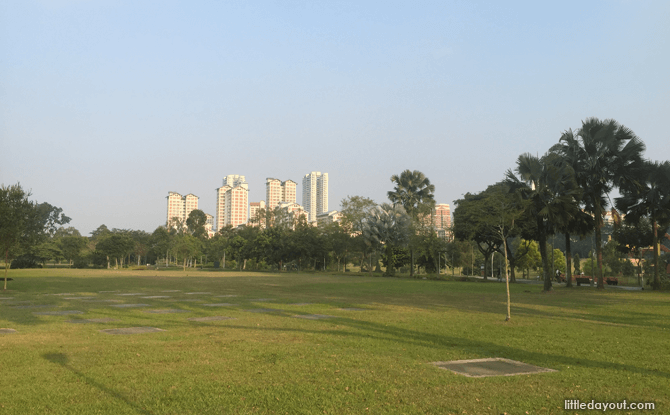 This all-in-one park is a haven for those residing in the West. You have options to cycle, picnic, play in the massive play area and sandpit, BBQ and stroll on a boardwalk. This park caters for the young and old and its Grand Lawn area is popular place for kite-flying. Windy and spacious, it's perfect for all kite-flyers ranging from professional to beginners.
The ever-popular Marina Barrage has kite enthusiasts and newbies all on top of one green roof –literally. With space as big as four football fields and strong winds coming off the coast, it is a kite-flyer's paradise. Don't worry if you don't have a kite, there's a kite shop on the ground floor where you can buy a wide variety of kites.

Off-the-beaten-track
A less well-known spot for kite-flying is the expanse of flat, green land at Woodlands Drive 17 (opposite Christ Church Secondary School). It used to be very popular with kite enthusiasts but has recently become less so with the construction nearby. Still, if you're driving towards Woodlands via the Seletar Expressway, you may be able to spot spectacular sights of different kites floating gracefully in the air day and night.
When flying kites, please be mindful of general safety like not flying near to power lines, MRT or LRT tracks, aircraft zones.
In case you're wondering where to buy kites in Singapore, visit these websites for more info:
1. http://www.passionkites.com/index.php