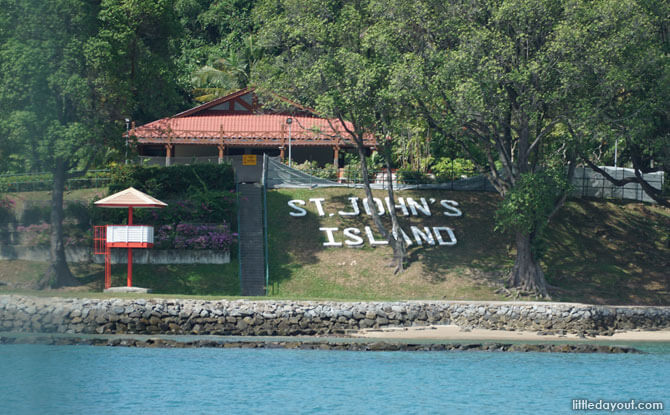 A former prison island and quarantine zone, St John's Island was once a place that few would have wanted to set foot on. Nowadays, St John's Island is an island escape to get away from the hustle-and-bustle of big city life on mainland Singapore.
About 6 km away from Singapore's shores, it is accessible by a 30-minute boat ride from Marina South Pier. Now amongst the most well-known of Singapore's Southern Islands, it is a sleepy island enclave with lush greenery. There are things to do on St. John's Island that will make you feel a million miles away from modern Singapore.
However, St John's Island was not always the island getaway it is known as nowadays. In fact, it has more than its fair share of shadows in its storied past.
Port of Call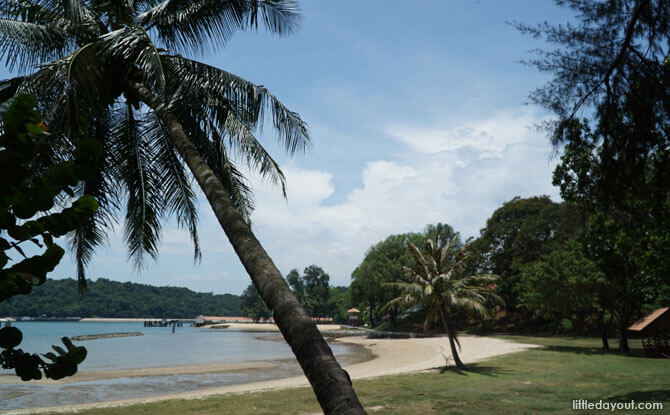 The island's first role in Singapore's history came about on the eve of Raffles' landing at the Singapore River. The day before he famously stepped on to the north bank of the river on 29 January 1819, his ship, the Indiana, harboured off St John's Island.
And once Singapore was established, Raffles was said to have left instructions for a to be stationed on the hilly St John's Island to look out for passing ships to tell them about the new port of Singapore.
St John's Island was Singapore's first Public Relations agency office.
Origins of St John's Island's Name
The name St John's came about from a mispronunciation of the island's name in Malay, Pulau Sekjiang. Translated to English, the name means "Barking Deer Island".
The name Pulau Sekjiang was used to refer to two islands, the present-day St John's Island and the present-day Lazarus Island. Both islands were known as St John's Island until 1899 when the now-Lazarus Island was renamed accordingly.
The pair of islands appeared in seafaring maps from as far back as 1613 as navigational points.
Quarantine Zone
In 1874, St John's Island was turned into a quarantine facility following a cholera outbreak in Singapore the year before. The S.S. Milton from Swatow, China with cholera-stricken passengers was the first to arrive at St John's Island.
Ships would disembark their passengers at St John's Island with some being quarantined at for up to a week at St John's Island.
St John's Island was Singapore's "Ellis Island". It is interesting to imagine that Singaporeans whose grandparents or great grandparents had arrived by boat from China or India would have passed through the quarantine station at St John's Island.
The island was also used to quarantine sufferers of diseases such as leprosy and beri-beri.
The quarantine centre at St John's Island officially closed in January 1976.
Penal Settlement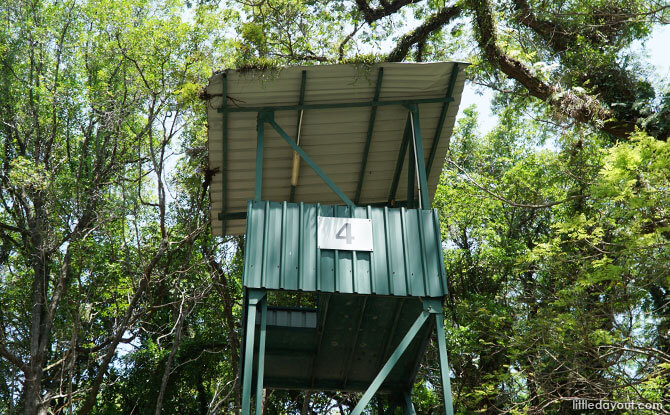 During World War II, the island was used as a Prisoner of War camp.
There are grizzly stories told till today of how prisoners were used as chess pieces on the life-sized chessboard found in the detention camp and executed when they were eliminated from the game.
In 1948, a detention centre for political prisoners was set up on St John's Island. Among the prisoners held at St John's Island was C.V. Devan Nair. He was detained there twice and later went on to become Singapore's third president in 1981.
A drug rehabilitation centre was also established on St John's Island for drug offenders.
Things To Do on St John's Island
Nowadays, you can voluntarily visit St John's Island, if you so wish.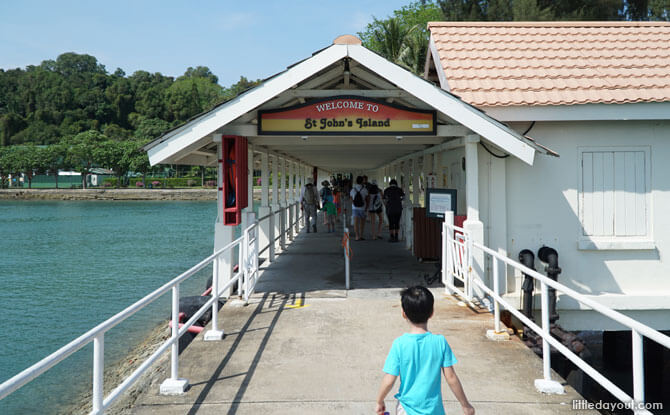 As you step onto the island, the lagoon stretches out to the right of the jetty.
Picnic tables and coconut trees dot the grassy verge overlooking the sandy beach.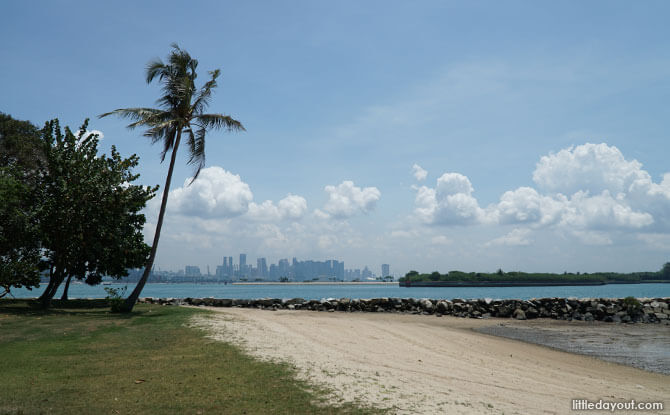 Pack a picnic basket, relax and enjoy the seaside view of Singapore's skyline in the distance. A frisbee, bucket of sand toys and swimmers will make it a day for the kids.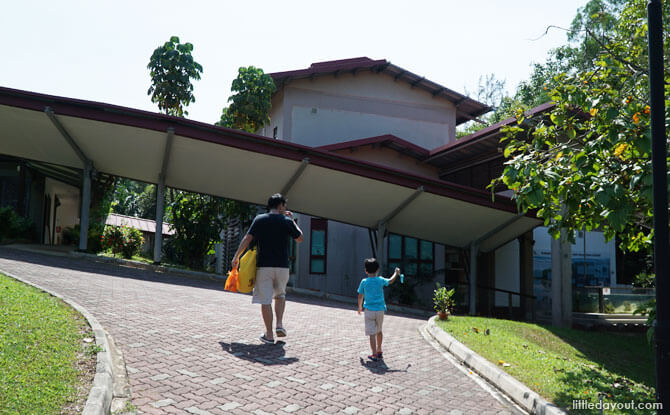 If you want to explore the rest of the island, pay a visit to the Sisters' Island Marine Park Public Gallery. This small facility showcases the marine life found in the waters off Sisters' Island.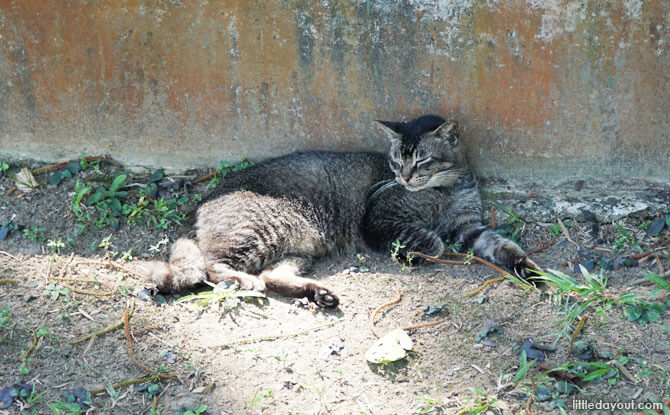 St John's Island is also home to a community of cats.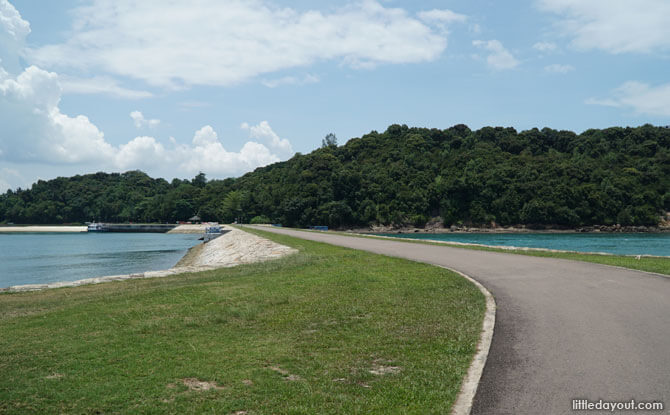 St. John's Island is connected to the larger-but-undeveloped Lazarus Island by a causeway.
Top Tips for Visiting St John's Island
Here are our top tips if you are planning a visit to St. John's Island.
• Bring along sunscreen and a hat. The sun can get scorchingly hot on the island.
• Pack all the food and drink you need. There are no shops, or even vending machines, on the island. The tap water on St John's Island is also non-potable so be sure to bring along your own H2O.
• On weekdays, the ferry to St John's Island departs only twice a day. From the Marina South Pier, the boat makes a round trip out to St John's Island and back with a stopover at Kusu Island. If you depart in the morning on the first ferry and plan to take the second ferry back, you can expect to arrive back to the Marina South Pier only in the late afternoon.
• Ferries run more frequently on weekends. However, be prepared for larger crowds and arrive at Marina South Pier early to purchase your tickets.
• It is a fair distance to walk to Lazarus Island from the St John's Island jetty. If you intend to explore Lazarus Island, you may want to bring some wheels in the form of a scooter or cart with wheels for your picnic supplies.