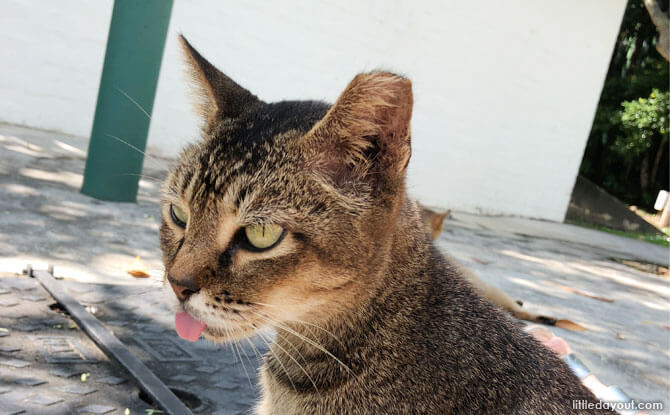 St John's Island is a great location for a weekend getaway with family and friends. Part of Singapore's Southern Islands, the island is a sanctuary for those seeking nature, sandy beaches or some solitude. A less well-known fact about St. John's Island is that it is home to a small community of stray cats. And for some, these St John's Island Cats are a draw in themselves.
For those visiting the island, here are some things to note about the St John's Island Cats.
Meet the St John's Island Cats
These cats are not left to fend for themselves as they have a group of dedicated volunteers who call themselves the "St John's Island's Cats Volunteers" (plus points for a straightforward name) who have given the feline residents individual names. Pirate, Ms Beach, Maui and Fairy are some of the St. John's Island cats that you can meet.
Volunteers make frequent trips down to the island. In addition to feeding the cats, they also actively respond to messages from the public regarding any of the cats in need of medical attention.
---
-- Story continues below --
The vet bills are usually covered by donations from the public as well as out of the pockets of the volunteers.
Feline Encounters

The St John's Island cats greet you as soon as you step foot on the island. The cats are good-natured and seem happy to interact with island visitors.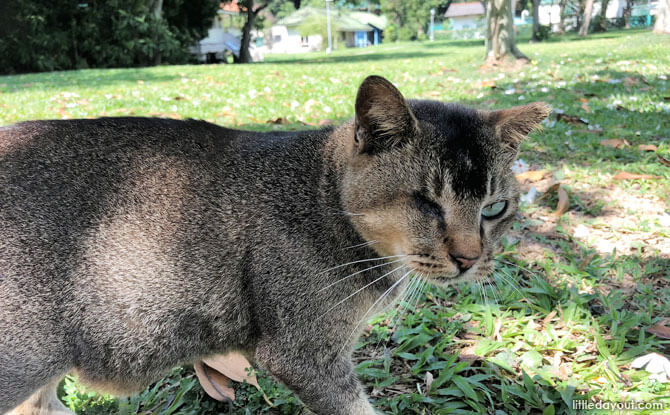 We managed to get pictures of Pirate, the one-eyed cat who is said to be rather hard to spot. There was also Fairy, who appeared to have had a little too much fun in water puddles and was soaking wet when we visited.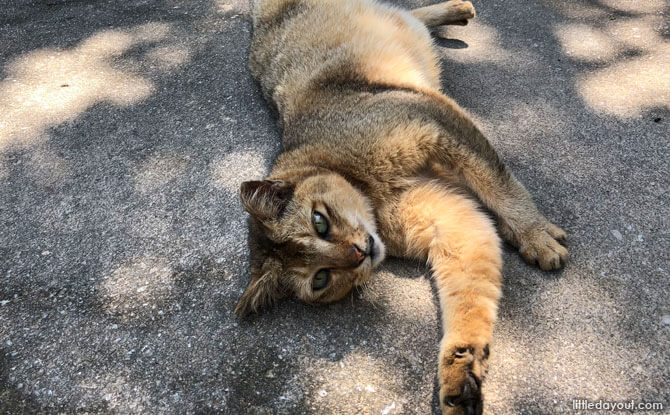 Some of the cats have gorgeous coloured fur and beautiful eyes. They all looked to be in good health. However, it is important to note that as strays, they do not get the same care as a pet or an indoor cat café. Young children should also take caution when approaching them.
Overall, an encounter with the St John's Island cats is a great part of the St John's Island experience. For those who wish to support the cat community or find out more about volunteering for St John Island Cats Group, check out their Facebook page.
We have also covered ideas on what to do at St John's Island as well as how to get there, so you're definitely all set! Have fun!