Play a starring role in a life-sized game of Snakes & Ladders or Ludo at Jurong Central Park.
Don't worry, there aren't any real snakes here (at least not that we could see). Instead, Jurong Central Park has two childhood games built into its landscape.
Life-sized Game Boards in the Park
Ludo is a game based on the Indian game of Pachisi. Starting from a coloured base, move around the Ludo board as you try to make your way to the final objective, the home column. Land on an opposing team's coloured square and return to base.
At Jurong Central Park, you can play this game at a shaded Ludo Garden. It can be played by two to four teams, with one to four members in each team.
---
-- Story continues below --
How do you know how many squares to move? Jurong Central Park has a unique solution for that. A die tower in the park randomly generates a die number so that you know how many spaces to move.
An ingenious idea in its day. But nowadays, we recommend downloading a free dice app on to your smartphone instead. It will save you the neck strain of looking up at the tower.
Snakes & Ladders Playground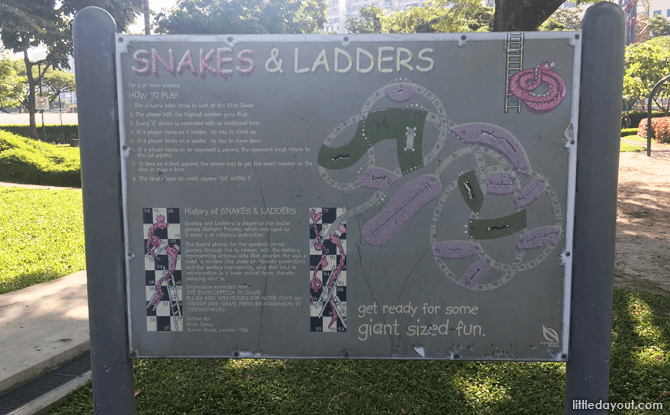 The other board game found at Jurong Central Park is Snakes & Ladders. This popular game requires no introduction.
The Snakes & Ladders play area makes use of the playground elements at Jurong Central Park.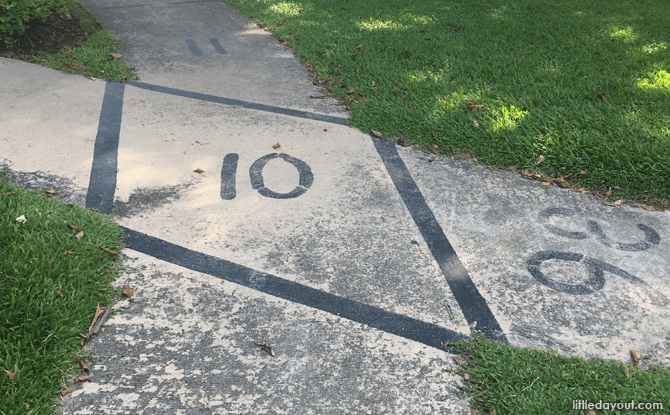 There are 100 squares on the life-sized Snakes & Ladders game board. These squares are interspersed with the slides and climbing gear found at the playground.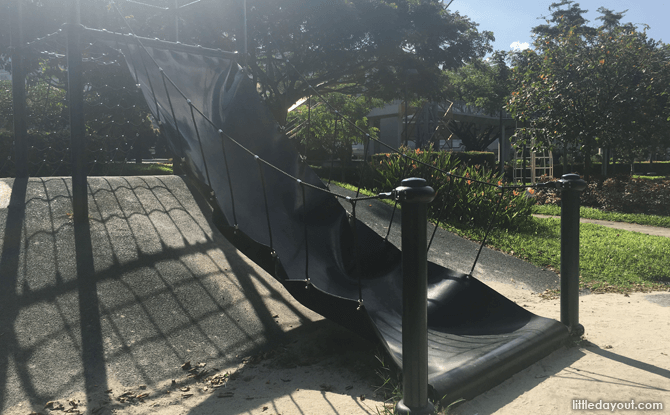 Land on a square with a ladder and you get to climb it and get a boost on the play board. Land on a square with a slide and you get sent back down a few notches. At least you will have fun while sliding down.
Of course, if all that sounds too tedious for impatient young kids, just let them loose on the playground's slides, climbing ladders and balancing beams instead.
Wide Open Spaces
Besides the two games and the playground, Jurong Central Park has plenty of wide-open spaces. It is roughly the size of 8 football fields. It is also home to a population of dragonflies at its ponds.
The park is located next to Jurong Point shopping mall and SAFRA Jurong (which has the indoor playground, KidzAmaze). A McDonald's with a drive-through also feeds hungry visitors to the park.
Jurong Central Park
Location: Junction of Jalan Boon Lay & Boon Lay Way