Hear that? That's the sound of children all over Singapore are rejoicing! It is the end of the school year and the six-week holiday break is a long-awaited chance to kick back and relax. The holidays are a time for family and, thankfully, there is no shortage of family-friendly year-end school holiday 2019 activities for kids in Singapore.
From new places to explore, festive events and kid-friendly shows, it is almost as if there are too many things to do. That's why we have put together a shortlist of some of the best family-friendly activities taking place this November and December 2019 in Singapore that you should know about.
Here goes!
Family-Friendly Year-End School Holiday 2019 Activities For Kids In Singapore
---
Get a close-up look at the men and women who protect the seas around Singapore. Navy at Vivo 2019 takes place from 13 to 18 November 2019 at VivoCity. Highlights of the event include a chance to board a Formidable-class frigate, games, weapons handling and the chance to witness a time-honoured naval tradition. This family-friendly event taking place at the start of the school holidays 2019 even includes storytelling sessions at the library. Get more details about Navy at Vivo.
---
-- Story continues below --
When: 13 to 18 Nov 2019
Where: VivoCity
---
Gallery Children's Biennale 2019 Holiday Programmes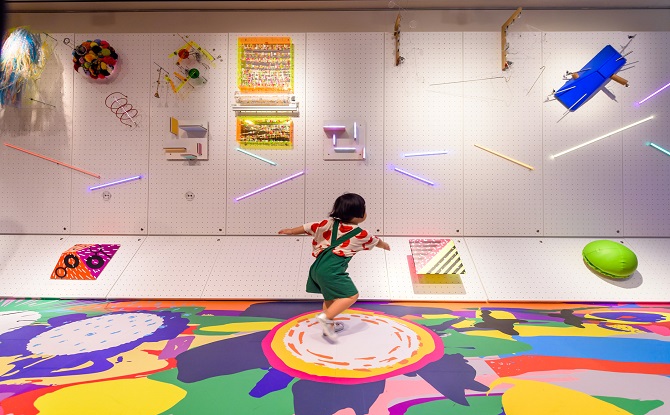 It's your last chance to visit Gallery Children's Biennale 2019 at National Gallery Singapore before it closes! Explore art through play amongst 9 imaginative installations, including a 3D motion-activated wall created by a couple and their young daughter, and a walk-in house painted in "gold".
Specially curated programmes for the year-end holidays include parent-child workshops where young ones will use recycled items to make musical instruments, a retelling of the Karung Guni Boy story in sign language (with verbal interpretation for hearing children) and an art-and-crafts-filled afternoon based on themes from The Oort Cloud and the Blue Mountain. Registration is required for some of these activities. Get more details here.
When: Till 29 Dec 2019
Where: National Gallery Singapore
---
KidZania Singapore presents Christmas Kandy Land
End the year on a sweet note at KidZania Singapore – pay a visit to Christmas Kandy Land!  Pop into Santa's interactive Candy House, make your own Christmas crafts, and boogie away at a Snowfall Party! Enjoy festive performances, shopping booths and Christmas-themed role-play activities too. Kids can even learn about giving back at the Gift Donation and Wrapping Station. Get more information about KidZania Singapore's Christmas Kandy Land.
When: 18 Nov to 31 Dec 2019
Where: KidZania Singapore
---
Home Team Festival 2019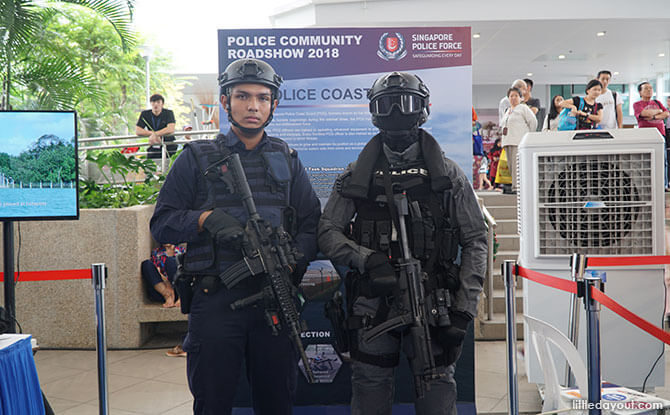 Find out how the garang Guardians of Our Home are protecting the nation at this public showcase of the Home Team's capabilities and expertise. Activities at the Home Team Festival 2019 include an obstacle course, shooting range and kids zone. More information here.
When: 22 to 24 Nov
Where: Singapore Expo Halls 2 & 3
---
A Rainbow Odyssey by Sweet Tooth
Join Dottie on a kid-friendly theatrical adventure through a rainbow-licious playground in search of lost treasure. Sign up for drama-based games or simply enjoy the closing theatre performance at Oasis Terraces. This interactive experience is one of the arts activities taking place as part of Arts in Your Neighbourhood 2019. This November edition of Arts in Your Neighbourhood features a line up more than 40 arts and cultural activities, including family-friendly performances around the island. More details available here.
When:
A Rainbow Odyssey on 23 & 24 Nov at Oasis Terraces;
Other Arts in Your Neighbourhood activities will be held from 7 to 24 Nov. Get details here.
---
Smart Nation & U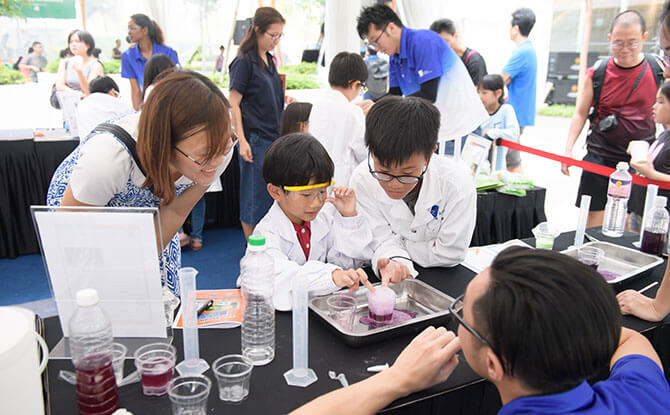 Get in touch with the latest immersive tech and participate in hands-on activities at Downtown East during the family-friendly Smart Nation & U event at Downtown East. There are more than 60 amazing showcases at various thematic zones where you can bond and learn together as a family. Find out how you can GET SMART!
When: 30 November and 1 December
Where: Downtown East
---
Winter Wonderland with Pororo & Friends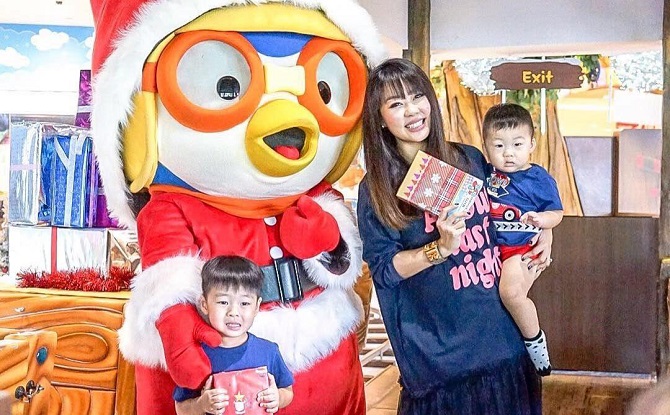 Celebrate the holidays with Pororo & Friends! Pororo Park Singapore, a character-based kids indoor playground at Marina Square, is ushering in the festive season with fun-filled activities and surprise!
No matter if you're naughty or nice, come and meet Santa Pororo as he will be giving out FREE presents* on 7, 8, 14, 15, 21, 22, 24 & 25 December. Gifting sessions take place at 12.30 pm and 4.30 pm, except on 21 Dec when the gifting session will be at 4.30 pm and 6.30 pm.
Adding to the festive atmosphere, there will be special Christmas performances, carolling and even an exciting Bubble Party. Kids can also be creative and craft a DIY ornament to bring home and hang on their Christmas tree. On weekdays, there will be free Christmas tattoos and balloon sculpting too! Look forward to creating wonderful memories with Pororo & Friends at Pororo Park Singapore this December!
*FREE presents are limited to the first 100 kids per session and one present per child.
When: Dec 2019
Where: Pororo Park Singapore
---
Christmas Celebration at Tayo Station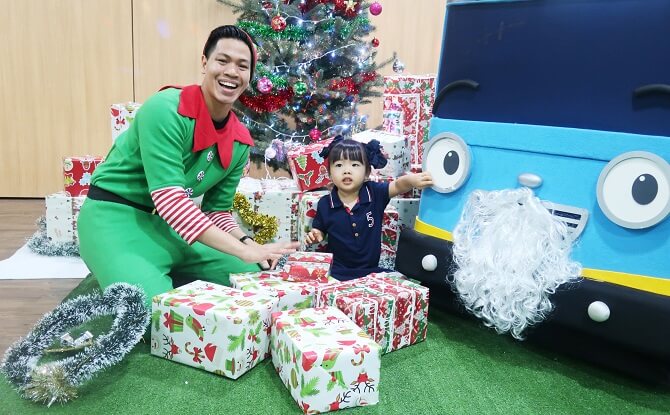 Easties, this one is for you! Tayo Station has a fun-filled December lined up with adventure and activities for the festive season. From 2 to 25 December, the massive, 10,000 square-feet, character-based indoor playground at Downtown East will be celebrating the year-end holidays in style.
In the spirit of giving, Santa Tayo will be cruising in with FREE presents* for children on 7, 8, 14, 15, 21, 22, 24 & 25 December at 12 pm and 7 pm. Plus, kids can meet-and-greet their favourite Little Bus and party along with him and his friends at a bubble-filled party! While at Tayo Station, kids will also get to zip around the child-sized Tayo's Road Circuit and dig in at Poco's Hinoki Play area. It's going to be great fun for kids at Tayo Station this December! Get more details here.
*FREE presents are limited to the first 100 kids per session and one present per child.
When: Dec 2019
Where: Tayo Station, Downtown East
---
The Super Santa Christmas Show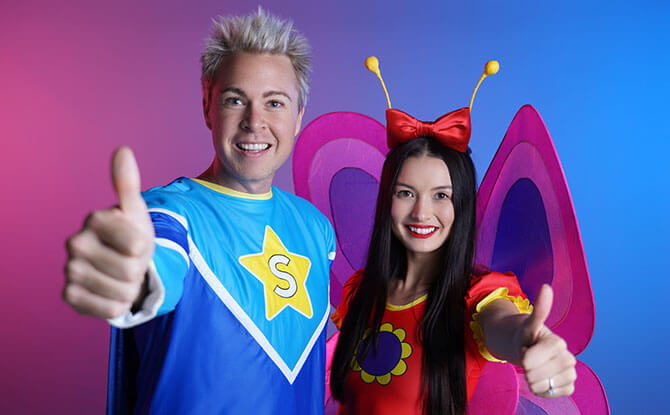 Who's the greatest Christmas superhero of them all? Super Santa! And this December, Super Santa and the Superdudes need your help to save Christmas! Some of the characters you will meet include Super Stevie, Pencil Pirate, Bubble Trouble and Flutterby – all from ex-Hi 5! Member Stevie Nicholson's book of the same name. Look forward to high energy, silly fun at this interactive, family-friendly show for ages 3+.
When: 6 to 8 Dec
Where: SOTA Drama Theatre 
---
Goldilocks and the 3 Bears
Venture into storyland at Playeum. This fun storytelling session features shadow puppetry, music and movement and is ideal for young audiences from 3 to 8 years old. Seasoned storytellers Madhuri Kale and Mervyn Goh will take children through the familiar fairy tale, right up to the point when she meets the bears and runs away. Children will then get to engage with the story in an interactive way that teaches them about choices and what is "just right". Afterwards, enjoy the play activities around the Children's Centre for Creativity too. Purchase your tickets here.
When: 7 & 8 Dec
Where: Playeum, Children's Centre for Creativity
---
The Bubble Tea Factory
Besides being completely whimsical, The Bubble Tea Factory is one of the family-friendly year-end school holiday 2019 activities for kids In Singapore that you should take note of. Indulge your boba fantasies in a multi-sensory journey with plenty of insta-worthy spots including a pit filled with 100,000 "taro bubbles". Bubble tea away here.
When: Till 18 Dec
Where: *SCAPE
---
Visit Thomson Nature Park
Want to bring the kids out to explore somewhere new and outdoors during the November – December school holidays 2019 in Singapore? Head over to the newly opened Thomson Nature Park. Though it is a fairly small park, it offers a rare chance to wander around the remains of an old Hainan village. Information boards provide interesting insights into the lives of those who lived in the kampong before the last resident moved out in the 1980s. Get back to nature at Thomson Nature Park.
Where: Along Upper Thomson Road