Arts in Your Neighbourhood returns from 7 to 24 November 2019, bringing exciting performances and memorable arts experiences to your doorstep. Get ready for supersized five stones, colourful drama-based games, and theatrical dances centred around a stack of beds. These are just a sample of the exciting activities coming to a neighbourhood near you and proof that the arts is truly for everyone.
This November 2019 edition of Arts in Your Neighbourhood by National Arts Council shines the spotlight on Punggol with many interactive activities and family-friendly performances to delight children. Perfect for the year-end school holidays!
What's more, this three-week celebration of the arts is not solely confined to the north-eastern part of Singapore. In all, there are over 40 arts activities taking place at 13 locations throughout the island.
---
Family-friendly Arts Experiences
Arts in Your Neighbourhood November 2019 Edition is a great opportunity to introduce the world of the arts to little ones. Here are some child-friendly highlights not to be missed.
---
-- Story continues below --
A Rainbow Odyssey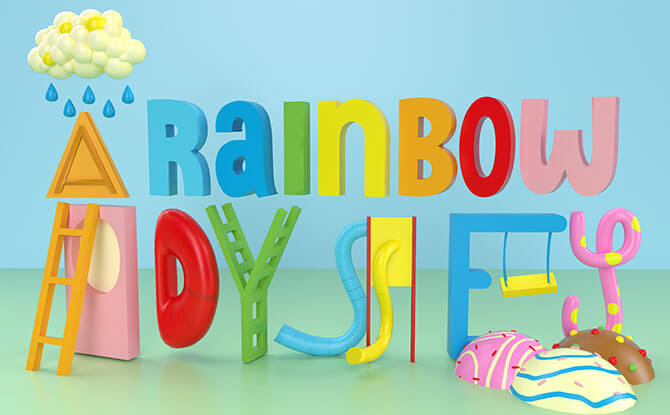 Dottie has lost her yellow polka dots and she needs help finding them. For those up for a colourful adventure of theatre games, Dottie will be leading a singing and dancing quest through a rainbow-licious playground. This magical adventure is ideal for families with children between 6 and 9, who will be collecting mementos along the way as they help Dottie find her missing treasure!
Dottie and her friends will also be combining delightful props, music and movement in a
theatrical performance for all to enjoy.
Dottie and Friends (performance) – 23 and 24 November, 6:30pm, Oasis Terraces
Dottie's Adventure (games) – Pre-registration required. Limited slots available. Sign up here!
Every Little Step I Take
Follow the footprint trail at the interactive Every Little Step I Take installation. Little ones will have fun waltzing their way along these winding paths at Punggol Plaza and the heartland estates. Keep a look out for special pop-up dance performances too. Click here to preview the kind of dance moves you'll be watching and following along to!
7 to 24 November, Punggol Plaza
Pop-up performances – 10 November, 4 pm & 5 pm
Jazz for Kids – Hello Humpty
Under the impression that jazz is inaccessible? Jazz for Kids – Hello Humpty will change your mind. This interactive performance by Hummingbird Music will provide a swinging introduction to the rich harmonies and dynamic rhythms of jazz. It is a child-friendly performance, suitable for ages 4 and up. It even features an exciting live band! If you want to introduce kids to even more jazz music, check out this playlist curated by Hummingbird Music.
16 November, 5 pm, Oasis Terraces
17 November, 5 pm, SAFRA Punggol
24 November, 6 pm, Bedok Town Square
Fun with Music – A Trip to the Zoo!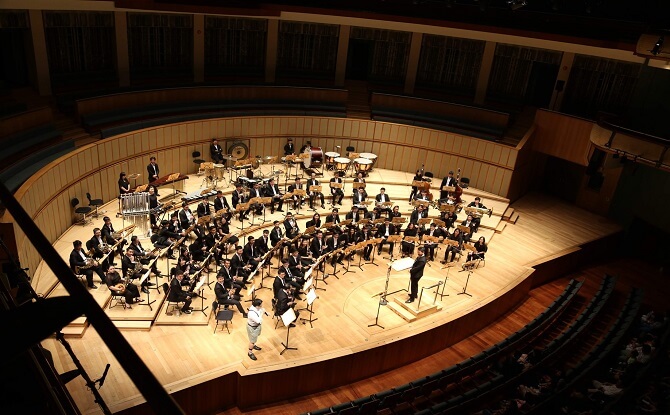 The world of animals comes alive in an imaginative performance by The Philharmonic Winds.
Fun with Music – A Trip to the Zoo is an original work that provides an engaging and interactive way for kids to learn about different wind instruments.
10 November, 6 pm, Yishun Town Square
17 November, 6 pm, Oasis Terraces
23 November, 6 pm, Bedok Town Square
---
Rediscover Punggol through the Arts
See Punggol in new light through engaging arts events in November.
Sensing Punggol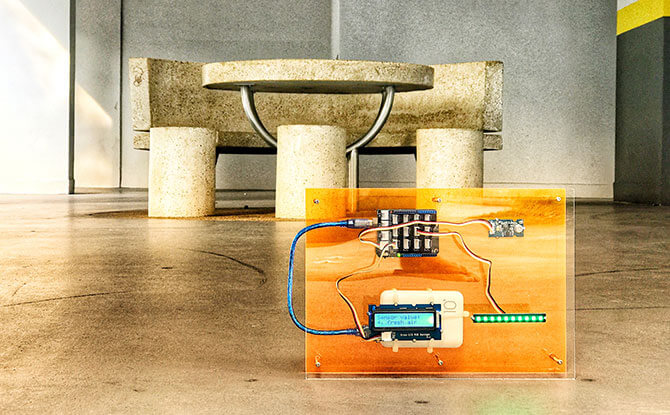 Sensing Punggol is an artwork which is created from data gathered by sensors placed around Punggol. The larger-than-life "data sculptures" will reveal stories about the relationship between Punggol's residents and the environment. What is the correlation between people and noise? How do UV levels affect the way we live? Pay an eye-opening visit to the Sensing Punggol artwork for the answers and discover tales about living in Punggol.
7 to 10 November, SAFRA Punggol
15 to 24 November, Oasis Terraces
Five Stones
Remember playing five stones in school? The good ol' days are back again at Arts in Your Neighbourhood's whimsical Five Stones public art project. The three-metre tall stones may be a bit difficult to throw in the air but they are still guaranteed to be loads of fun.
Take part in public programmes to paint one of the stones or get your kakis together for a "4 v 4" old school showdown. You can even play a cute mobile web-based game where you hunt for the Five Stones hidden in a map of Punggol! Click here to play the game and win a limited edition AYN Punggol tote bag.
Display – 7 to 24 November, Oasis Terraces and Punggol Waterway Park (outside Oasis Terraces)
Public Programmes – 17 & 24 November, 3 pm to 7 pm, Oasis Terraces. Registration required. Sign up here.
We are Punggol Explorers!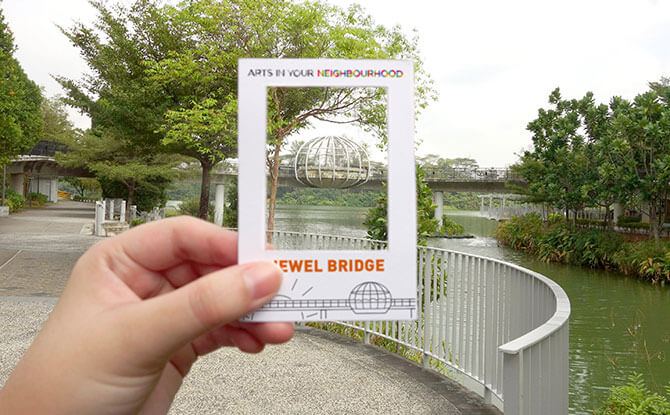 Explore Punggol and be rewarded! Pick up specially crafted pins, keychains and photo frames from a gachapon machine and head out to iconic spots in the neighbourhood such as Coney Island and Jewel Bridge. Capture three of your best moments and post them on social media to win goodie bags!
7 to 24 November, Punggol Plaza, SAFRA Punggol, Oasis Terraces
---
Highlights around the Island
Arts in Your Neighbourhood's activities and experiences are not confined to Punggol; events will be taking place islandwide.
A Little Bed Trip (Petite Nuit Au Lit)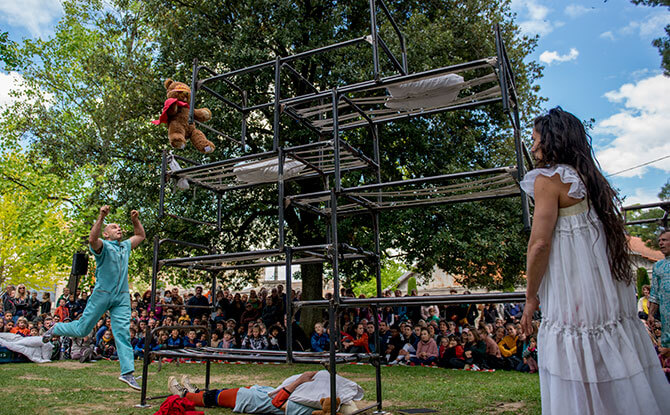 Nine beds piled on top of each another serve as an unlikely stage for A Little Bed Trip (Petite Nuit Au Lit). This creative theatrical presentation by French group Cahin-Caha explores the world of dreams through a quirky vertical dance performance. This programme is presented in collaboration with Embassy of France in Singapore and in conjunction with Voilah! Festival.
16 November, 4 pm & 7 pm, Our Tampines Hub
17 November, 4 pm & 7 pm, Toa Payoh HDB Hub
Other venues playing host to Arts in Your Neighbourhood performances include Mapletree Business City, Hillion Mall and Bedok Town Square. Get more details on arts performances near you here.
---
Have a Rewarding, Arts-filled November
With so many innovative programmes, Arts in Your Neighbourhood not only makes the arts accessible but extremely fun for everyone in the family. Stay in touch with the latest arts activities and performances by 'following' Arts in Your Neighbourhood on Facebook and Instagram at @NACSingapore.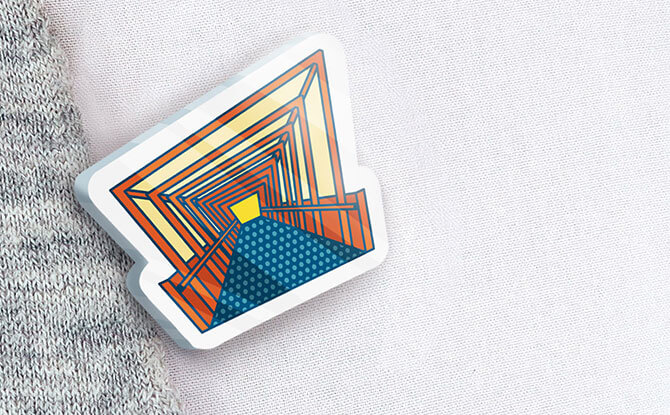 Share pictures or videos of yourself attending a performance or interacting with the public art installations around Punggol!. Don't forget to hashtag #ArtsinYourNeighbourhood and 10 lucky winners will receive an AYN goodie bag with a set of Punggol-inspired pins and keychains.
---
Arts in Your Neighbourhood, November 2019 Edition
When: 7 to 24 November 2019
Where: Punggol and other locations islandwide
Website
This feature is brought to you by National Arts Council.