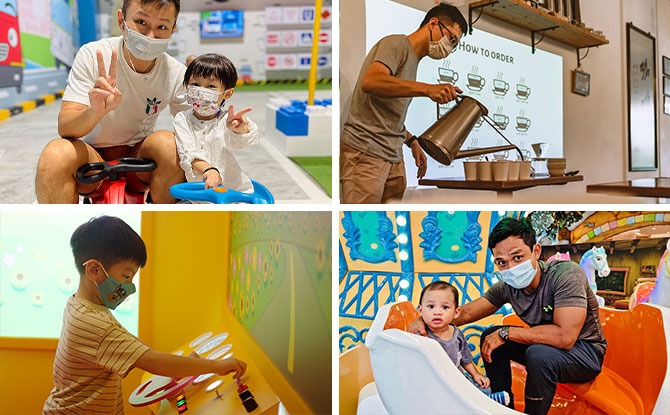 To all the dads and Father figures in our life, Father's Day is a day to give them some extra appreciation for all that they have done for us. This Father's Day 2021, here are some activities and things to do for Father's Day 2021 that you can do with dad to spend some quality time and make great memories.
---
Things to Do For Father's Day 2021 in Singapore
Pororo Park Singapore's Father's Day Activities
Join the adorable Pororo and his friends for fun family time bonding over the Father's Day weekend! Pororo Park Singapore has lined up plenty of fun for families for 19 and 20 June. Kids can take a picture together at a themed photo booth with props. What's more, after snapping a picture with dad, post it Instagram or Facebook and tag @pororoparksg for a chance to win prizes including passes to the indoor playground. Pororo Park Singapore has many amazing photo spots including the Pororo Express Train or at the park's new Carousel. Grab great deals at a Pororo toy sale that is ongoing too.
Get more details about what's on for Father's Day at Pororo Park Singapore here.
---
-- Story continues below --
---
Get a "Delish" Meal from Jiawei, Grand Mercure Roxy
Located in Grand Mercure Roxy, Jiawei is offering a 20% off Signature Dishes for both delivery and takeaway online orders which is a great option for a Father's Day meal. Customers who bring their own containers enjoy 30% off Signature Dishes. Enjoy dishes such as Duo Fried Rice with Crab Meat and Pickled Lettuce, Sautéed Barramundi Fillet with Bitter Gourd and Black Bean, Crispy Iberico Pork Collar with Sweet and Sour Hawthorn Sauce and more. Visit the website here.
---
Celebrate Father's Day at Tayo Station
Rev up for a fun Father's Day celebration with Tayo and friends on 19 and 20 June 2021 at Tayo Station! The 10,000 square feet indoor playground has a superhero-themed, dedicated photo booth where kids can take a picture as a keepsake with their SuperDad! Post a picture to participate in an online contest and tag @tayostation for a chance to win a super prize hamper. After that, let loose and zoom around Tayo Road Circuit for an unforgettable time. Plus, there is a special Mega Toy sale going on till 27 June 2021 too.
Find out more about what's in store for Father's Day 2021 at Tayo Station here.
---
Have A Feast By Sunday Catering
Have a meat-loving dad? Sunday Catering is offering a decadent feast of different meats to let dad indulge this Father's Day 2021. Make it a feast to remember with delicacies such as Smoked 100-Day Barley Fed Short Rib, Whisky Glazed House Smoked Bacon, Triple Cheese Garlic Sourdough, and Roasted Asparagus with Bacon. Read more about the exclusive dishes created for the Father's Day Menu and get a special discount promo here.
---
Go "I am Your Father" at Star Wars Identities: The Exhibition, Now Extended till 27 Jun
With just two weeks left, visit the STAR WARS Identities: The Exhibition at ArtScience Museum that will be running till 27 June. Dads who are fans of Star Wars can view close to 200 of the actual props, costumes and artefacts used in the movies. They will also be given an RFID wristband that can be used for 10 interactive stations around the exhibition. Read more here.
---
Have A Family-Friendly Adventure With Otah And His Friends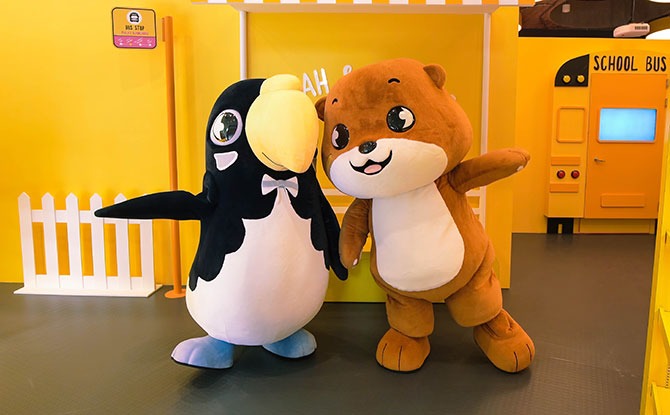 Dad and family are invited to go on an adventure with Otah the adorable otter and his two new friends Billy the hornbill and Luckee the wild boar featured in two new experiences – Blast Off at Gardens by the Bay and Grocery Run at Suntec City. Experience highlights such as storytelling and eco-education through fun games and puzzles! Read more here about this fun thing to do for Father's Day 2021.
---
Organise a Movie Marathon at Home
Spend some time watching a movie with dad with our list of fun and heartwarming family movies that everyone in the family will be able to enjoy. We put together a mix of timeless classics and new classics in the making. See our list of suggested movies here.
---
View Artsy Sculptures At Dale Chihuly: Glass in Bloom Exhibition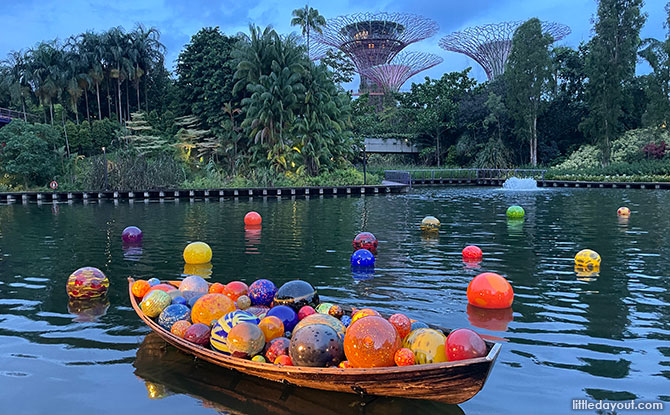 Bring art-loving dads to take some beautiful pictures and admire glass installations by an award-winning, multi-media artist this Father's Day 2021. The Dale Chihuly: Glass in Bloom, a garden exhibition featuring original large glass installations is making its premiere in Singapore and is the first exhibition of its scale to be hosted at Gardens by the Bay. The installations are a reimagination of the landscapes of Singapore's iconic Gardens by the Bay with 25 of Dale Chihuly's magnificent large-scale installations, as well as more than 80 pedestal sculptures and two-dimensional works. Read more here.
---
Spend Time With Dad & Nature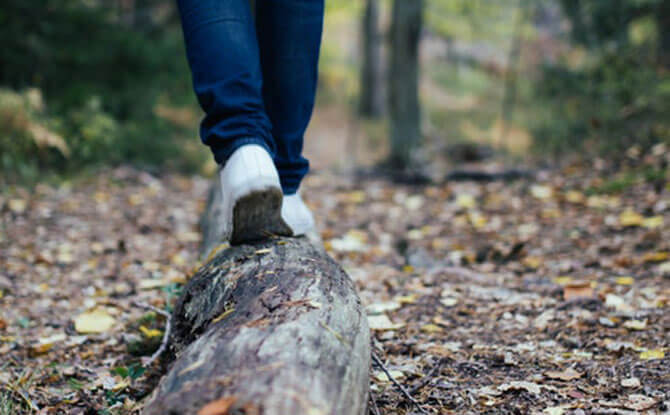 The great outdoors is a wonderful place for families to relax, bond and enjoy memorable times together. For plans to spend time with dad this Father's Day in the outdoors, see a variety of activities that you can try such as running or jogging, scenic walking trails or even explore an off the beaten path. Be sure to pack along essentials for a safe and fun day out!
---
A Lighter Side of History: Coffee Beans for the Soul – Coffee Appreciation and Painting Workshop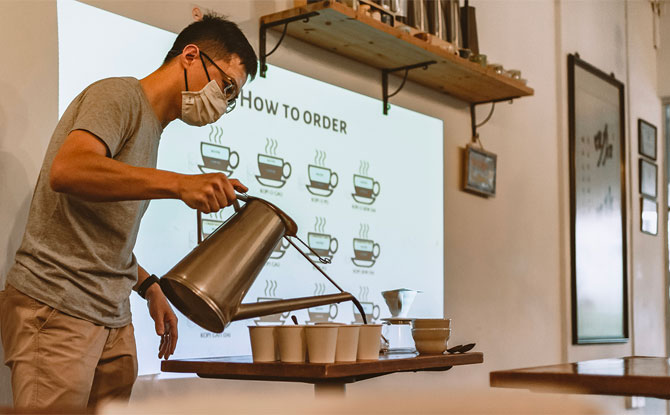 Does dad start his mornings with some coffee? Surprise coffee-loving dads and join the National Museum's Coffee Appreciation and Painting Workshop, A Lighter Side of History: Coffee Beans for the Soul. Held on 27 June from 2 pm to 4 pm, hear, smell and lim kopi (drink coffee) with your family and friends, as the founder of Tiong Hoe Specialty Coffee unravels the history of coffee in Singapore and you express your creativity with Khoo Shu Hui, a coffee artist. Stay tuned to the National Heritage Board's social channels for the registration link. Read more here.
---
Stay In and DIY Project with Dad
Be it an activity to spruce up a room in the house, a fun DIY activity such as making a sea aquarium, leaf rubbing activities, animal art and crafts, or even a variety of painting techniques, here are some interesting art activities and things to do for Father's Day 2021 that you can try alongside dad and explore both your creative sides.