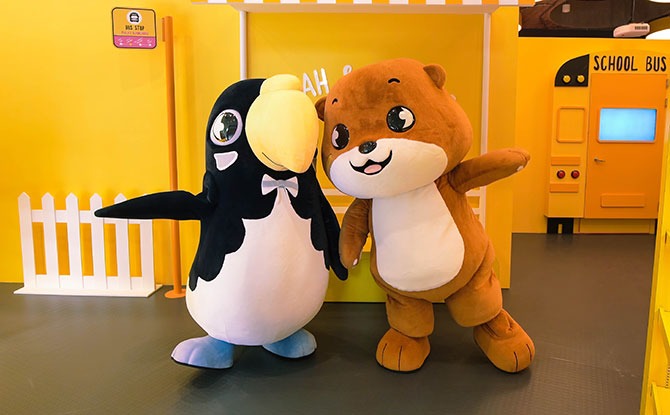 Otah & Friends has launched two new experiences – Blast Off at Gardens by the Bay and Grocery Run at Suntec City.
These two new experiences are known as Volume 2 and 3, additions to the experiences that people can have with Otah & Friends. And this time, Otah is introducing two new friends too.
---
Otah & Friends Volume 2: Blast Off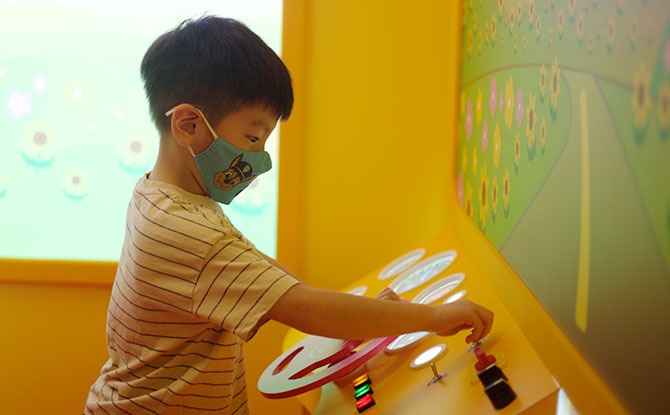 It's build-a-rocket day at school! Help Otah the otter and Billy the hornbill search out and put together a life-size rocket at Supertree Grove, Gardens by the Bay.
At Otah & Friends Volume 2: Blast Off, visitors can experience storytelling and eco-education led by guides and the find 7 rocket parts and fit them into a tech-enabled rocket model. Once that is done, hit the bright red button inside the launch control centre to activate the rocket launch!
Explore eight unique spaces including a school bus, a classroom, a library and a hidden basketball court. Kids can play hopscotch at the parade square too.
---
Otah & Friends Volume 3: Grocery Run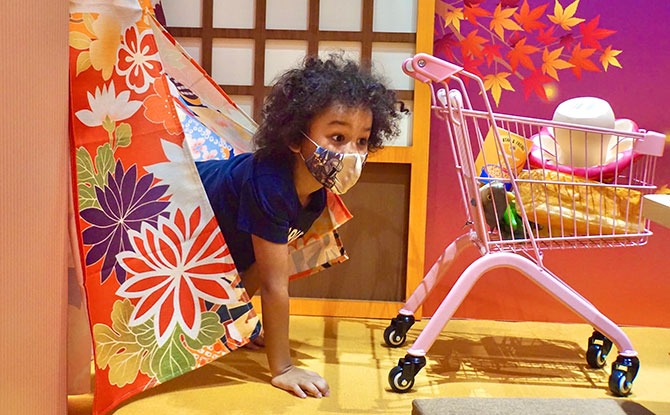 Over at Suntec City, Otah the otter is hosting his first tea party. First, visit Chongkee Supermarket with Otah and Luckee the wild boar to gather specific grocery items for the part!
Experience highlights include storytelling and eco-education. Play games and solve puzzles to retrieve eight items on the grocery list. Head over to the check-out counter to complete your mission!
There are eight unique sections within the supermarket, including fruits, vegetables, a bakery, a cheese counter and a secret sushi bar. Finish off the experience by celebrating with Otah at his garden tea party.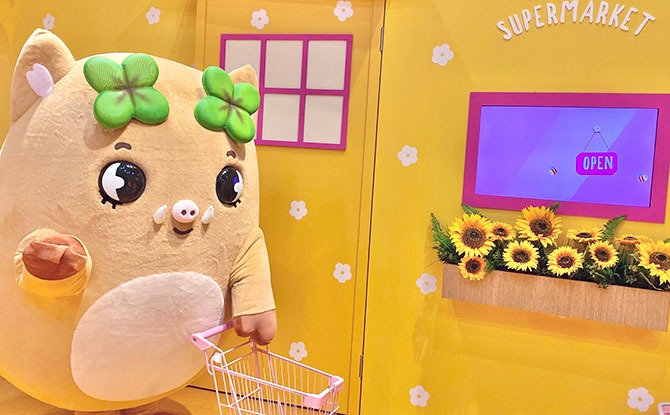 Both these Volumes will take place from 14 Jun 2021 to 3 Jan 2022. Tickets are priced at $24 per person with a minimum of 2 persons. It is $ 19 per person for groups of 5 to 8 but currently limited to 5 due to safe distancing measures.
For more details, visit the Otah & Friends website.