Want the iconic site of an aquarium in your house without the need to feed the fish or clean the tank? Make your own aquarium with this DIY fish tank craft by S.E.A. Aquarium. Made with materials that you might be able to get around the house, here's how you can make this fun and easy craft. It is recommended for kids aged five to eight.
---
Materials for a

DIY Fish Tank Craft
To make this, you will need these basic materials
An empty cereal box

A printout of the various sea creatures
Scissors
Penknife
Glue
String
Blue and white poster paint
Tape
You can also get additional materials to decorate the aquarium or sea creatures to your liking. 
---
How to make a

DIY Fish Tank Craft
Cut out a big hole on one side of the cereal box. This will be the window in the aquarium. Leave about 25mm from around the border.
2. Paint the outside of the box white, and the inside of the box blue.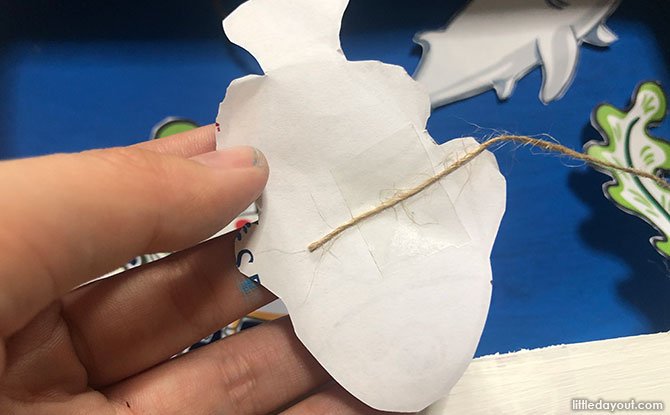 3. After cutting out all the marine animals and kelp from the printout, use tape to stick a piece of string behind the fishes.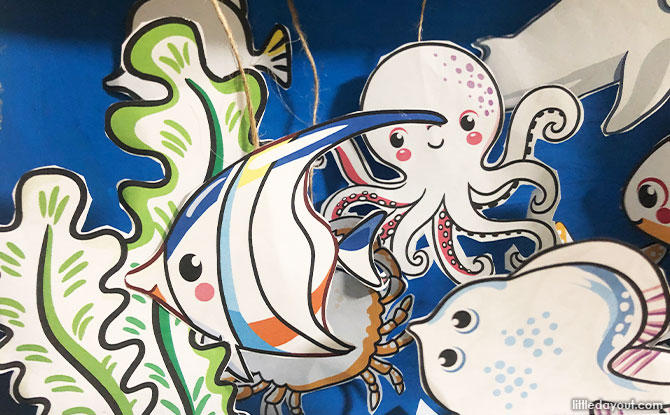 4. Stick the other end of the string on the 'ceiling' of the aquarium to make them 'swim'! Use glue to stick the other fish and the sea plants to the inside of the box.
5. Display your new aquarium!
There is also a page in the printout with some fish facts such as the different types of fishes and animals in the various parts of the ocean as well as their unique characteristics. To get the free downloadable print-out, click the link here.
---