Experience good vibes and company at +Twelve, pronounced Plus Twelve, a stunning new beach club located within The Palawan @ Sentosa. As part of Shangri-La Group's first lifestyle entertainment district, the beach club sits right at the end of its expansive 183,000 square-foot area among attractions.
---
A Look Inside +Twelve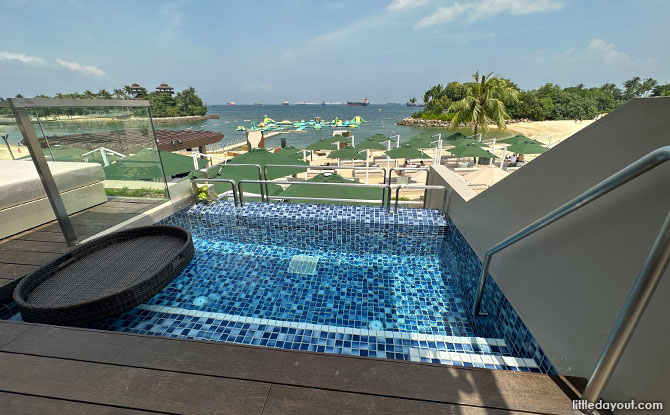 +Twelve promises a relaxed and elevated beach club experience at Sentosa.
The location features a distinctive terraced architecture, housing 12 private cabanas that each has its own plunge pool and boasts an unbeatable views of Palawan Beach. This is the source of its Plus Twelve Sentosa moniker.
---
-- Story continues below --
The beach club also includes picnic tables, daybeds and lounges, providing a wide variety of options to suit visitors' needs.
---
Soak in the Stunning Infinity-edge Pool and Enjoy a Drink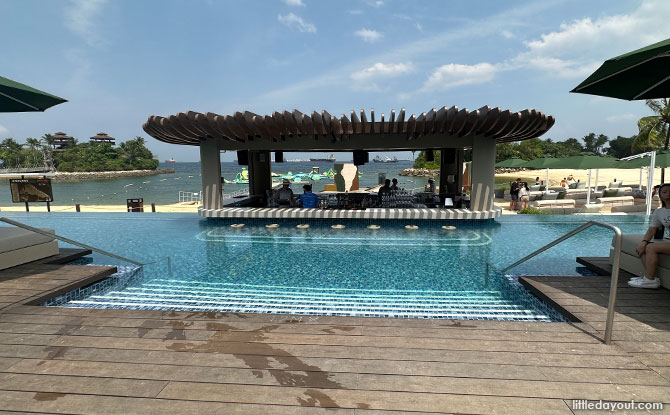 At the heart of the beach club sits an infinity-edge main pool, which includes a swim-up bar.
Compared to most pool concepts, this pool looks like an elevated waterbed that allows patrons to see the cross section of a swimming pool without having to dip their head underwater.
---
Plus Twelve Food and Beverage Options at the Beach Club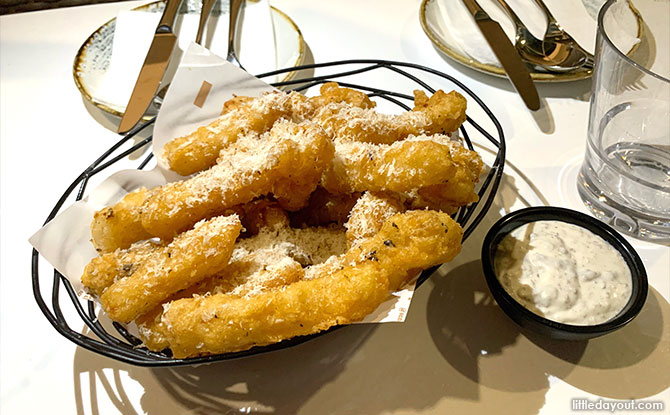 Expect a gastronomic fest from +Twelve's menu, which features contemporary summer cuisine dishes crafted and curated by the team.
Some mouth-watering food options include the Homemade Fresh Truffle Paste & Parmesan Skin On Fries, which sets itself apart from regular fries with its large and thick cuts, soft inside and crispy skin and amazing flavour.
The +Twelve Wagyu Satay is also another favourite, drizzled with peanut sauce and served with a chili dip on the side. Each bite oozes with rich juices and oils, making it a dish not to be missed. Other highlights include the +Twelve Sushi, +Twelve Club Salad and +Twelve Tropical Fruit Salad.
Aside from good food, expect delectable drinks served up by their in-house mixologists at the swim-up bar.
Additionally, a wide range of hand-crafted cocktails, premium champagne and hand-picked wines are available as well.
---
What to keep a look out for at +Twelve Beach Club
What is a beach club without some smooth beats? The beach club houses a DJ podium right at the uppermost deck, with a line-up of headlining DJs invited to spin some groovy beats live on weekends.
+Twelve charges on a minimum spend basis, which requires patrons to spend a minimum amount on food and beverages in order to enjoy the benefits of their chosen seating area.
They highly encourage reservations, and allow alcohol to be brought in with a small corkage charge.
---
Visit +Twelve at Sentosa for a swell time of Music, Gastronomy and Relaxation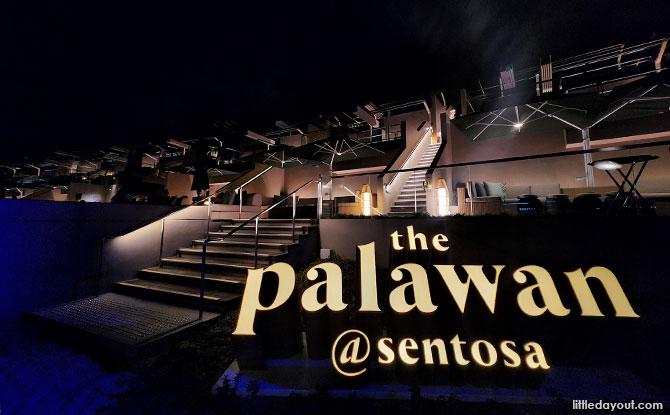 If you are looking for a getaway from the hustle and bustle of life, visit +Twelve and soak in the relaxed atmosphere and bask in the amazing view. With its offerings and amenities, it is tailored towards adults, making it a good fit for you and your entourage to relax and mingle for the day.
Other attractions at The Palawan at Sentosa include HyperDrive, UltraGolf, Splash Tribe and HydroDash.
Find out more about +Twelve.
If you enjoyed this story, you may also be interested in this other Sentosa story.