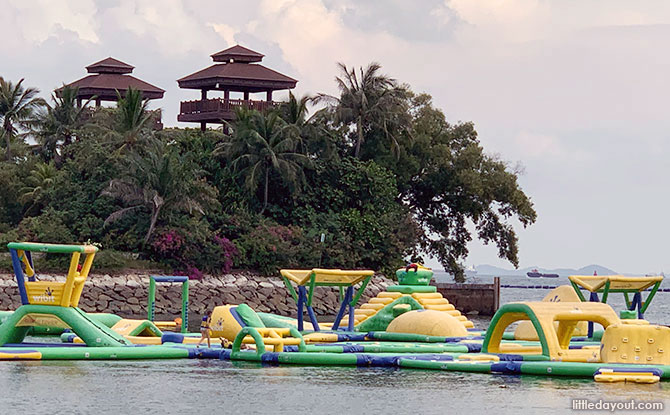 HydroDash is Sentosa's newest water park. Singapore's first inflatable aqua park is a floating obstacle course for players of all ages! Fan of Ninja Warrior will love this.
Conveniently located at Palawan Beach, Sentosa's HydroDash is within easy walking distance from Beach Station car park and public transportation. It originally opened in March 2020 and had to shut during the Circuit Breaker period. It has since reopened in July 2020.
---
Inflatable Water Park At Palawan Beach, Sentosa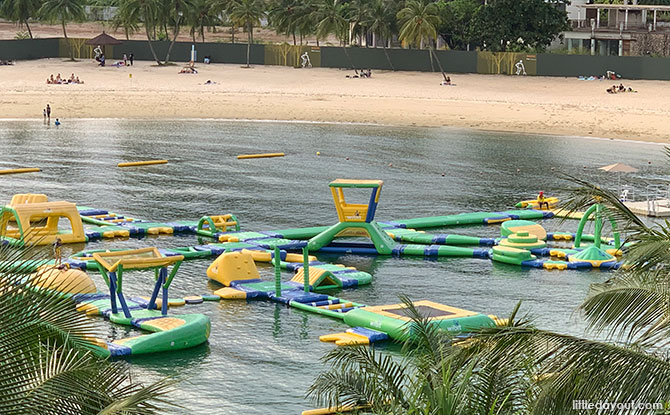 The inflatable water park can be found floating on the water in front of the former Palawan Pirate Ship site and is sure to be splashing fun for kids and adults alike.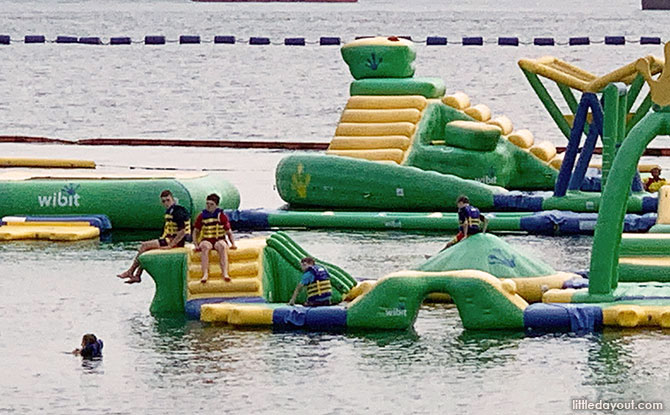 Laid out in four zones, HydroDash provide different degrees of challenges for players of ages 5 and up. Good flexibility and fitness is recommended for all players as they try to conquer all four levels in this floating obstacle course.
---
Floating Water Obstacle Course
Some elements you can expect to encounter at Sentosa Palawan Beach's HydroDash are slides, slopes, towers, bridges and more.
There is a section of the park designed for their kids 5 to 8 but they have to be under the supervision of an adult at all times. This is a fun experience which parent and child can go through together!
It is great way to cool down and escape the heat.
---
HydroDash – Make a Splash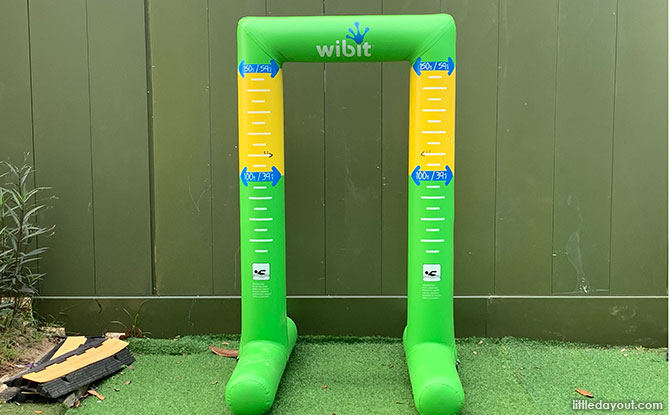 The equipment at the inflatable water park is from WiBit, a German company. It is made up of interlocking inflatable elements which fit together.
A buoyancy aid will be provided and has to be worn throughout the entire obstacle course.
To experience this water park for yourself, you can buy tickets to secure yourself a two-hour playing slot.
There are toilets and changing rooms nearby as well.
---
Visiting HydroDash at Sentosa's Palawan Beach
HydroDash's opening hours are Mondays to Fridays, 12 pm to 6 pm, Saturday and Sunday from 10 am to 2 pm and 3 pm to 7 pm.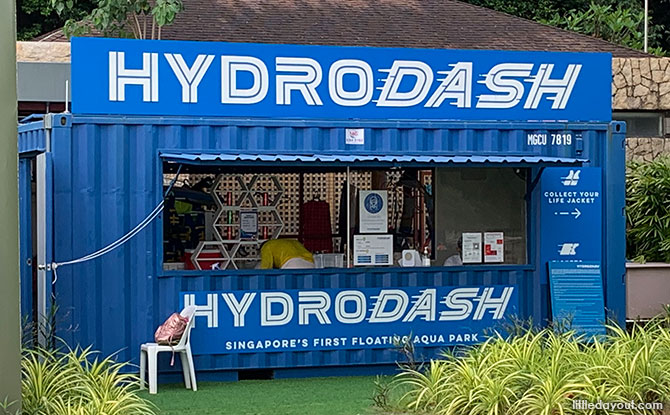 For more information such as ticket prices and other questions, visit the HydroDash website.