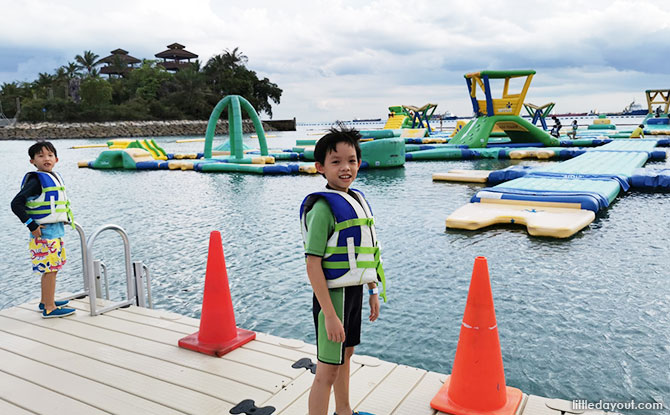 If you are heading to Hydrodash to cool off in the heat, we have got top tips for you to maximise your enjoyment at the waterpark. Having a safe, splashing good time is certainly an expectation. There are important things to note before heading to the water park!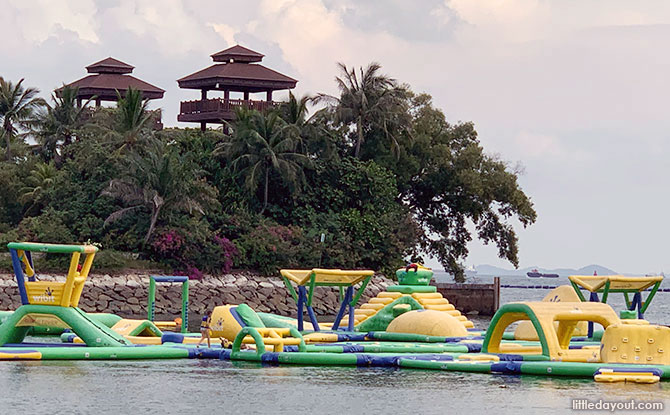 Hydrodash is a water park off Palawan Beach that consists of four main zones. One is strictly for the children ages 5 to 6, accompanied by a parent.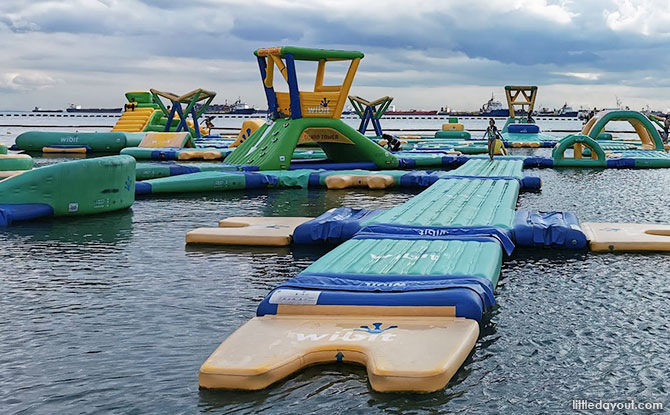 The rest of the zones vary in level of difficulty, comprising of obstacle courses, slides, climbing towers, bridges and so on.
Here are six top tips we have!
---
6 Tips to Maximise your Hydrodash Water Park Experience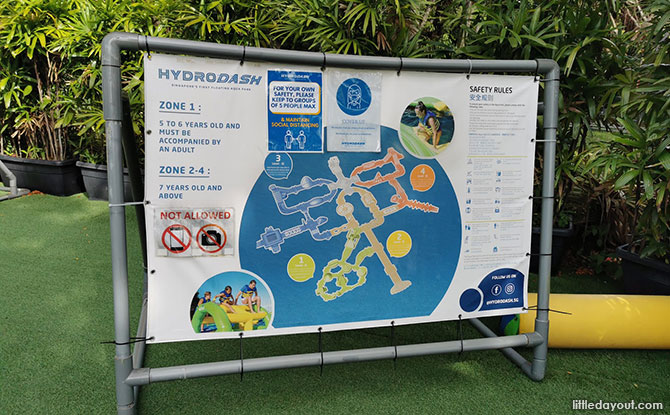 1. Wear Aqua Shoes
Some might think slipping and falling into the sea is part of the fun at Hydrodash. We'd much rather have more time bouncing around on the mega bouncy castle on the sea! Hence, aqua shoes are advised so you can stay on the floats much longer.
Aqua shoes provide much more grip compared to going barefoot. This means you can slay the course like a true ninja-warrior in cheat mode.
2. Take Safety Precautions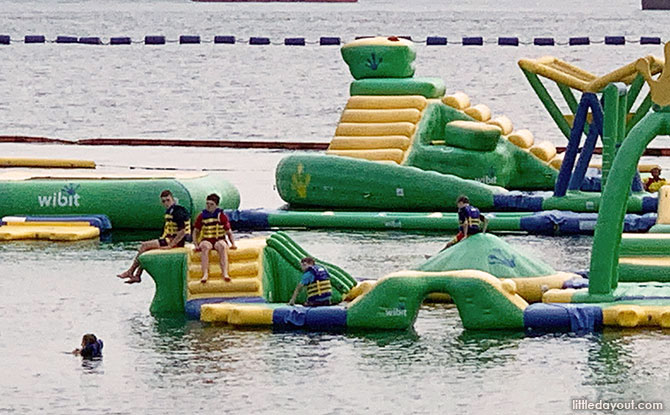 For safety reasons, any sharp objects including mobile phones, goggles are not permitted at Hydrodash. Do remove all watches, hair accessories as well. It is wet and slippery so safety comes first.
When taking the slides, or jumping into the sea, pinch your nose, close your eyes and mouth to prevent the sea water from stinging your eyes. Swallowing sea water was also not a very pleasant experience.
3. Check the tide
You can maximise your experience at Hydrodash by going when it's high tide. Check the tides here.
Jumping off the platform is allowed only during high tide. Unfortunately, we made our booking without checking the tides and could not try jumping off the high tower.
4. Keep Valuables at Lockers near Washrooms
The nearest washrooms are about 2 minutes' walk away from the Hydrodash entrance. You can also store your valuables at the lockers there.
5. Photos can only be taken from the Pontoon
If you would like to take photos, you can take them from the edge of the pontoons. This is for safety reasons and with the amount of slipping, you wouldn't want your devices lost in the water.
6. Arrive early!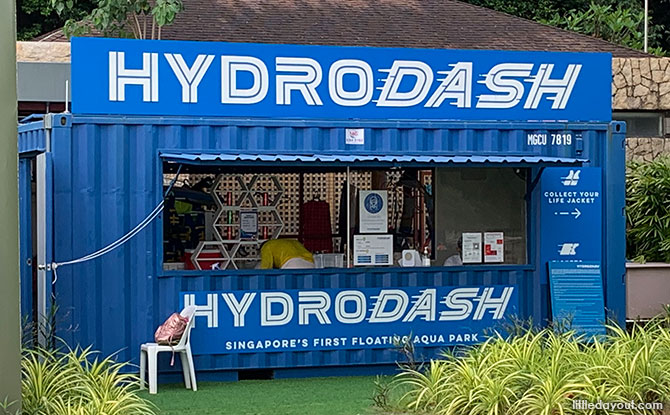 Being an early bird has its perks. Arrive 30 minutes before your playtime, attend the safety briefing and you can start the Wipeout experience earlier!
---
Make a Dash to Hydrodash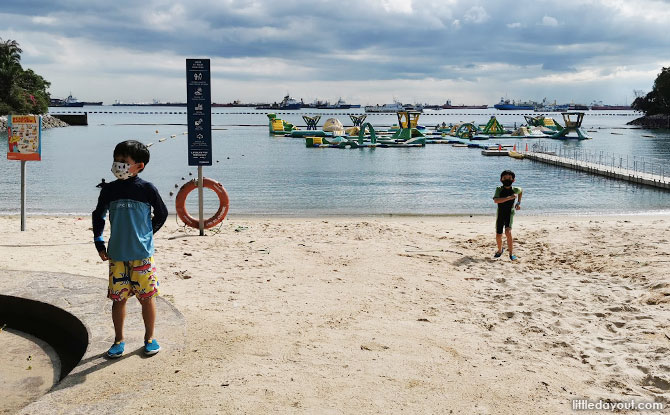 Before you make your dash, don't forget to be armed with our tips! Get your tickets here.
This story contains affiliate links. This means we earn a small fee if you purchase something through a link from our website. There is no additional cost to you and goes towards supporting Little Day Out's efforts to deliver the best news and reporting for families.