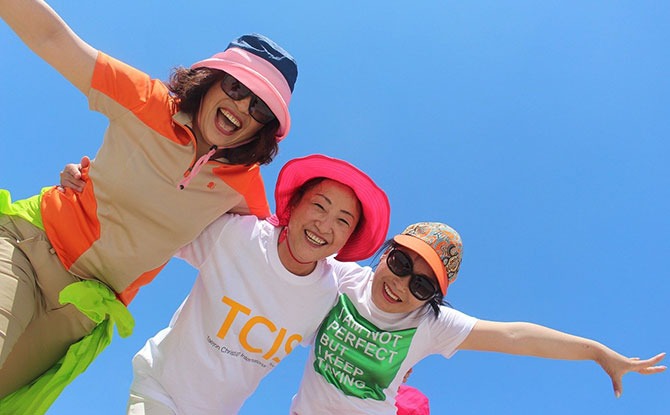 "Member?" You might want to think about signing up memberships not just at the supermarkets but at your favourite attractions and playgrounds!
Parents who love to hunt for bargains would know that sometimes annual memberships and kids clubs are worth paying for. If you are a fan of local attractions, themed parks and basically any hangout the children will love to visit – check out our list of value for money annual and kids club memberships! These will make great gifts for families and children too!
Information is accurate as of 20 January 2021.
---
Annual Memberships at Local Attractions
Friend of Wildlife Plus, Friends of Singapore Zoo, Friends of River Safari, Friends of Night Safari and Friends of Bird Park
Which family doesn't love the wildlife parks? We meant that as a rhetorical question of course. The Friend of Wildlife Plus is the ultimate membership for all WRS wildlife parks, with NO blackout dates, complimentary parking and rides, birthday gifts and more. Prices start from $205 a year. If you do the calculations, it covers visits for families which visit each park more than twice a year which is well-worth it.
If you prefer other park memberships, there are also five other kinds of memberships to choose from: Friends of Wildlife, Friends of Singapore Zoo, Friends of River Safari, Friends of Night Safari and Friends of Bird Park.
---
Sentosa Islander Membership
The only island in Singapore with a membership – Sentosa Islander membership offers members perks on Sentosa Island. A $20 voucher during birthday month, free 2-hour parking, discounts off attractions and free rides on the monorail are some of the privileges members get. All you need is a member of a family to sign up for the individual Islander membership!
More details here.
---
Faber Licence Membership
Fans of cable cars won't want to miss this. One Faber Group offers a Faber Licence Membership that includes unlimited cable car rides, discounts off food and beverage spots at Faber Peak and Sentosa Island as well as 20% off Shangri-La's Rasa Sentosa Resort.
Get your membership here.
---
Luge Play Pass
While we are still eye-ing Sentosa, one of the most popular attractions must be the Luge Play Pass. At $40 a person, you can receive 2 free rides. Exclusive perks include $5 Luge rides, Express lane access and free child doubling.
Play here.
---
Play at Jewel
Fans of Jewel can choose the Play at Jewel membership programme for unlimited play at Canopy Park, Canopy Bridge, Hedge Maze, Mirror Maze, Manulife Sky Nets plus shopping and dining discounts. Family passes cost $188 per year, you can also choose an add-on of the Changi Experience Studio membership.
Details here.
---
Changi Experience Studio Annual Pass
The newly launched Changi Experience Studio annual pass starts at $62 for Family Bundle consisting of one adult and one child/senior. You can get unlimited access to the games, interactive exhibits and shows. Membership also includes perks and discounts at Jewel.
Find out more here.
---
ArtScience Museum Friends membership
If you love the ArtScience Museum, the ArtScience Friends membership is for you. Besides exclusive previews to exhibitions, unlimited visits, you can enjoy the flexibility of bringing different friends each visit. There are also all-day parking benefits with Sands Rewards Lifestyle programme.
---
Friends of Gardens Family membership
Visit Gardens by the Bay year round at no charges. Flower Dome, Cloud Forest and OCBC Skyway can be visited with no charges. Members can also enjoy 2-hour free parking by registering their vehicle IU numbers via the app. Current members can renew their memberships at 50% off with the ongoing promotion.
Check out the details here.
---
Lee Kong Chian Natural History Museum Family Membership
The only Natural History museum in Singapore is not just for dino-lovers but for anyone who would like to learn more about biodiversity from the very beginning. Get a family membership here for unlimited admission to the museum for 5 people. There are special rates for NUS alumni too!
---
National Gallery Gallery Insider
National Gallery is one of my favourite attractions – it's in the heart of the city, quiet and an artsy sanctuary suitable for all kinds of weather. Get priority access to exhibitions and priority booking to selected programmes. Plus, there are a few reputable restaurants where discounts apply if you are a National Gallery Insider member!
There is an ongoing promotion for free membership for all Singapore ends at the end of January 2021.
Sign up here.
---
Singapore Discovery Centre Membership
The newly revamped Singapore Discovery Centre has much to offer – Escape room, Laser tag, 4D shows, a cinema and board games café. Get a Family Explorers Membership or Adventurer membership for members' discounts, complimentary tickets and complimentary parking.
More membership details here.
---
Esplanade's PIP's Club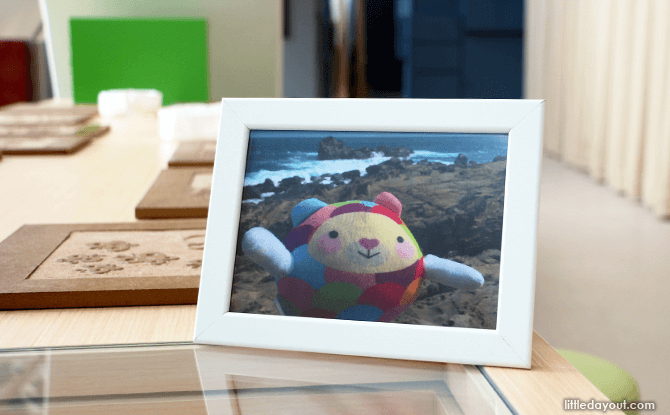 Did you know that the Esplanade has a cosy children's arts space just for the little ones? Esplanade's PIP's Playbox is free for PIP's club members (it is a free membership). There is a loft, arts and craft area (bring your own crayons), a reading corner with books by Singapore writers and illustrators plus an outdoor play area!
Sign up for PIP's club here.
Do book a spot here before you visit PIP's playbox.
---
iFly Membership Packages
If you love indoor skydiving you could love the iFly experience. iFly offers membership packages for enthusiasts with the trial training package costing $150 for 6 skydives. That is very reasonable considering a one-time teaser costs $46 and up. More details here.
---
Universal Studios Annual and Season Pass
As at January 2021, the sales of Annual and Season Pass are temporarily suspended.
---
S.E.A. Aquarium Annual and Season Pass
As at January 2021, the sales of Annual and Season Pass are temporarily suspended.
---
Adventure Cove Waterpark Annual and Season Pass
As at January 2021, the sales of Annual and Season Pass are temporarily suspended.
---
Memberships and Play Passes at Play Parks
Kidz Amaze Membership at SAFRA
Seasoned parents know that Kidz Amaze playgrounds at SAFRA and a ton of fun (and workout). If you sign your children up as Kidz Amaze members, you can enjoy 35% off entrance tickets. There is a current promotion (till 31 March 2021) with 50% off Kidz Amaze membership fees for SAFRA members only.
Don't forget to get your stamps each visit as the completion of 5 visits means your child's 6th visit is free!
---
Home Team NS Family Scheme and T Play Membership
T-play Bukit Batok and Khatib look fabulous! To get exclusive play rates as a T Play Member, you will need the Home Team NS Family membership. You can also sign up for the T Play memberships which are valid for two years, with two complimentary entry passes and exclusive rates!
---
Pororo Park and Taiyo Bus Station Memberships
Fans of Pororo and Taiyo won't want to miss this membership which gives you a free first visit and benefits for both of the parks. Get reduced admission ticket rates plus unlimited weekday playtime at both parks.
You can click here or here for more details.
---
Wild Wild Wet – Wild & Wet Premium Membership
Get wild and wet all day if you are a Wild & Wet Premium Member. Aside from unlimited access, get a complimentary D' Resort staycation, bring a friend for free on your birthday, priority access to Royal Flush and complimentary use of the cabana!
Get wild and wet here.
---
PLAY! by Kinderplay T3 Membership Passes
PLAY! at Changi Airport, Terminal 3, is a spacious indoor playground even parents will enjoy. The Cartoon Network themed spot also has membership passes that earns you savings each visit. The passes vary in terms of validity and number of visits, just pick one that you are most likely to use. There is also an unlimited play option for a period of 6 or 12 months.
Send your enquiries here.
---
The Rink Skater's Play Pass
Ice-skaters and fans of Frozen will love the Skater's Play Pass at The Rink. Save 40% and more with the play pass – there are two options adults or child below the age of 12. Let it go ice-skate to your heart's content.
Purchase the pass here.
---
Buds at Shangri-La Membership
Gain access to Shangri-La's buds which is an interactive play space within Shangri-La hotel Orchard. The playspace is for both guests and non-guests. The three membership tiers – Discoverer, Explorer and Family buds let guests  fain access to buds by Shangri-La, themed activity classes, Splash Zone – the outdoor water playground and hotel credits for dining and stays.
Get the details here.
---
KidsSTOP Membership
KidsSTOP is just next to the Singapore Science Centre and specially designed for children. The Family Membership gives one pair of adult and child unlimited free admission and 30% off admission prices for additional child or adult. There are also discounts off Omni-theatre and Snow City tickets amongst other perks.
Sign up here. 
---
Nerf Action Xperience All in 4 or All in 10
Want more opportunities to use your blaster? Head to Nerf Action Xperience and purchase the all in 10 which is a bundle of four or ten visits including access to all zones to NAX. More details here. 
---
Amped Multi-Visit Pass
Save more then 20% on future jumps with Amped's weekday or weekend Multi-visit passes. Each card value gives you 12 hours of jump-time and valid for 12 months from date of purchase.
Find out more here.
---
Bounce Inc Multi-Visit Pass
The best value from each bounce session is usually from purchasing passes. Get the multi-visit pass from Bounce inc – 5 sessions cost $117, 10 sessions cost $208 which can be shared between guests.
Get the details here.
---
Katapult Gift Cards/Multipasses
How about keeping the children from bouncing off walls by purchasing Katapult multipasses or gift cards? The 5 session value is at $89 while the 10 session one is at $159. These have no expiry dates and can be used on both weekday and weekends.
Purchase multipasses here.