The Amazing List of September School Holiday Activities 2021 in Singapore for Kids
September School Holiday Activities 2021 in Singapore for Kids
The September school holidays 2021 will be from 4 to 12 September 2021. It may be a short one-week break, and many folks take it as a chance to prep for the year-end, but  kids and families can still head out and have some fun and play around Singapore. If you are looking for fun activities and exciting things to do with the kids during the September holiday time in Singapore, you've come to the right place. Discover the events and things to do in Singapore with kids during the September 2021 school holiday break. We've rounded up various activities and events which the whole family can enjoy together. Get the best family and kid-friendly ideas for the September 2021 school holidays in Singapore below!
Scroll Down to View Our September School Holiday Guide 2021
Featured Events & Activities
Singapore Symphony Children's Choir (SSCC) September Activities
6 & 7 September, Online


This September holiday, let your child discover the joys of choral singing at The SSCC Experience, an experiential workshop happening on 6 and 7 September.
Led by SSCC conductors, the workshop features half-day online programmes where participants will learn choral technique and singing, music and movement in song, and more! Participants will get a chance to also be part of a Virtual Choir performance!
The SSCC offers a highly structured training programme for its young members, and is dedicated to enable young singers to reach their musical potential by developing their vocal technique, music literacy and musicianship. The choir also offers the experience of performing monumental choral classics with the combined forces of the Singapore Symphony choruses and orchestra.
For children who have a keen interest in singing, the SSCC invites them to audition to be a member of the choir on 26 September. The auditions will be conducted safely online.
Get more details here.
---
Sentosa Night Luge!
Free Ice Cream Promotion till 18 September
Have an adventure zipping down the slopes of Mount Imbiah in the cool of the night. From 20 August till 18 September, there is a promotion where riders get a complimentary New Zealand Natural ice cream with every purchase of the Night Luge 4 Luge & 4 Skyride Combo. Terms and conditions apply. Get more details here.
---
Coding Lab Coding Camps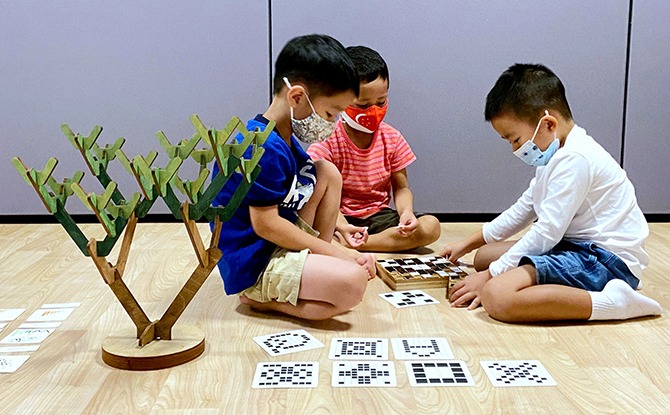 Help hone your child's computational thinking with Coding Lab's Coding Camps. There are both in person and online options for you to choose from for 4 to 18 year olds! For ages 4 to 6, the concept of Binary will be covered using quality Montessori-inspired toys from Learning Beautiful. Pre-schoolers can also learn to create a Mid-Autumn Festival animation with Scratch Junior. For 7 to 9 year olds, they will get to create platformer games or tinker with Micro:Bit – a pocket sized computer. Programmes and activities are also available for tweens and teens. Get more details here.
---
Design Tinkers Camps in Art, Design and Architecture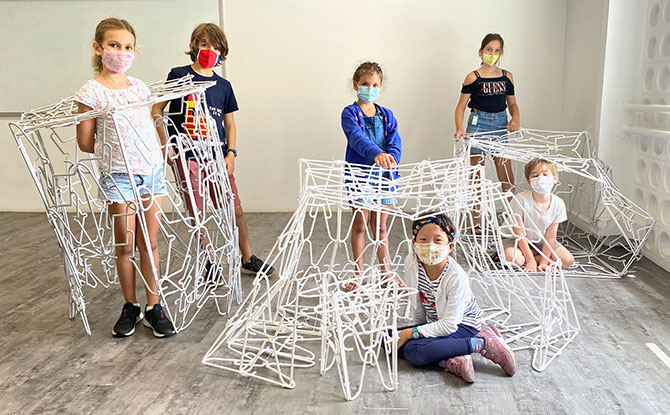 Want to hone your child's creativity and introduce design thinking? Choose from 2, 3, 5 half-day camps or online modules. Children will explore design and architectural concepts through various hands-on activities like sketching, model-making, building, upcycling materials then testing. Find out more about Design Tinkers' Holiday Camps here.
---
Little Day Out's Guide to the Sep School Holidays
Get a handy guide to what's on for the September 2021 school holidays in Singapore. Download the free guide here.
---
Children's Festival featuring Art-Zoo Wonder Gardens
Gardens by the Bay 
Join Art-Zoo characters Bruno Bear and Little Kong on a trail through the Wonder Gardens to find their friends at Gardens by the Bay. Get more details here.
---
Museum of Ice Cream
Dempsey Hill
Indulge in a touch of pink happiness and magic sprinkled across its 14 multi-sensory installations. Be transported into a surreal world of scrumptious sights, sweet sounds, tasty treats and entertaining play. Get more details here.
---
Wildlife Quest CACAWnival
Jurong Bird Park  


Head down to Jurong Bird Park during the September school holidays 2021 and take part in the Detective Blue's Wildlife Quest CACAWnival between 3 to 12 September 2021. Activities include CACAWnival Games and CACAWnival Crafts. There is also $1 admission for fully vaccinated seniors too, so you can organise a 3-generation outing. Find out more details here. 
---
Rainforest Lumina – Mid-Autumn Festival
Singapore Zoo  
Go on a walk through the Singapore Zoo in the evening. From 2 to 26 September, there will be a line-up of Mid-Autumn Festival treats and activities, such as designing a lantern (available from 3 to 12 Sep and 17 to 19 Sep only). 
---
Universal Studios Singapore – Trick or Thrills

Enjoy the rides, trick-or-treating and stand a chance to win a prize for best Halloween costume. There will be festive meet and greets with the stars from Illumination's Despicable Me, Sesame Workshop's Sesame Street, and DreamWorks Animation's Trolls too. From 3 Sep to 7 Nov. 
---
Changi Chapel & Museum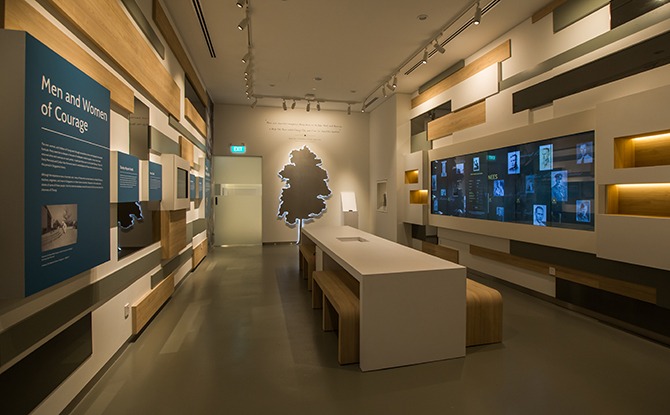 The overall narrative of the Changi Chapel and Museum is one of resilience and incredible innovation in face of adversity. If you are looking for a meaningful place to visit during the September break, you may wish to pay a visit to this recently revamped museum. Get more details here.
---
Dale Chihuly: Glass In Bloom
Gardens by the Bay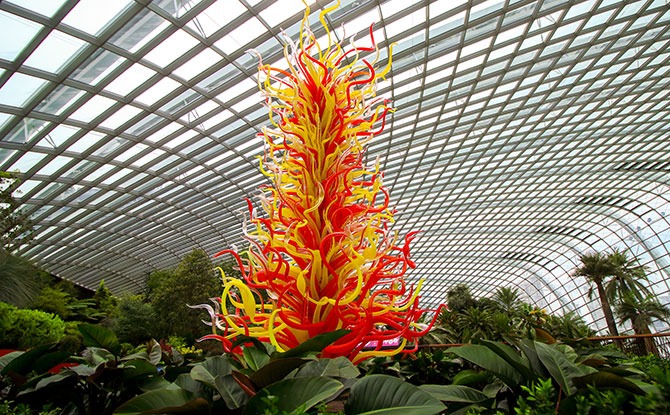 The Dale Chihuly: Glass in Bloom exhibition at Gardens by the Bay has been extended till 3 October 2021. The exhibition features 25 installations including eight within the Cloud Forest and Flower Dome. Get more details here.
---
Once Upon A Time On The Orient Express
Gardens by the Bay, Till 12 September 2021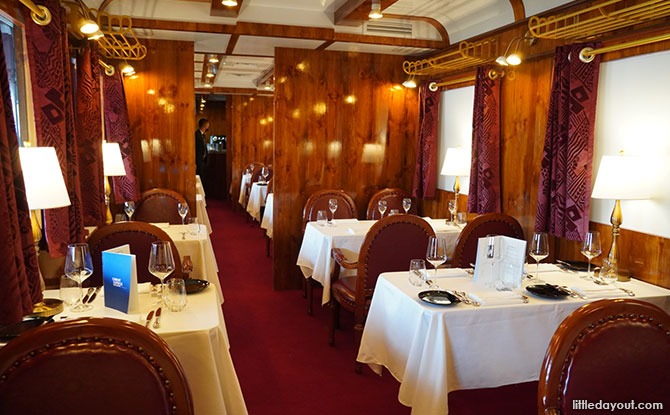 Experience the glamour and romance of the Orient Express at the West Lawn, Gardens by the Bay. Pay a visit during the September school holidays 2021 in Singapore, before the exhibition closes on 12 September 2021. Let your imagination take over as you retrace the history of the luxury train. Get the details here.
---