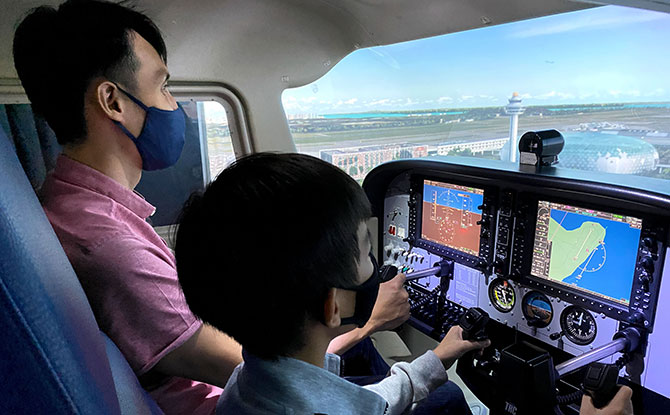 For kids who have been dreaming of flying, Changi Experience Studio at Jewel has launched a bundle deal featuring two flight-themed adventures, the 'Take Flight at Changi Airport' Aviation Experience.
Available in the month of September 2021, the 'Take Flight at Changi Airport' Aviation Experience bundle includes a 30-minutes flight simulator at a real flight school and entry to Changi Experience Studio at Jewel.
---
'Take Flight at Changi Airport' Aviation Experience Bundle
Flight Simulator Experience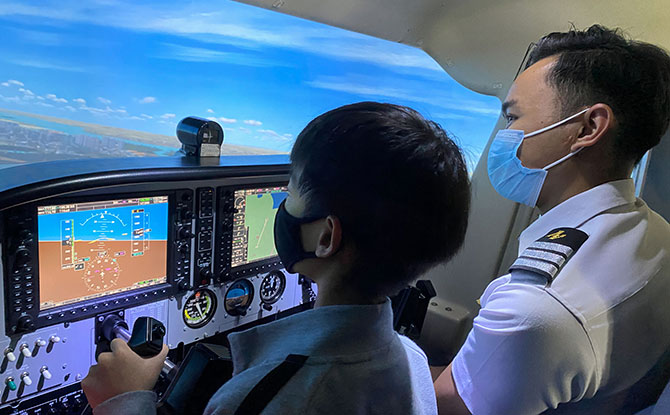 The first part of the aviation themed experience takes place at the flight school operated by Aeroviation at Oxley Bizhub.
---
-- Story continues below --
Pilots-to-be can get into a flight simulator built from a repurposed cockpict of a Garmin 1000 Cessna 172 aircraft and take flight under the guidance of a flight instructor. During the flight simulator experience, they can take in views of Singapore's skyline and soar over prominent landmarks like Marina Bay Sands.
End the flight with a fly over Jewel Changi Airport before making final approach at Changi Airport's runway.
Alternatively, take an international route to fly over international destinations.
The flight simulator experience by Aeroviation is suitable for children aged 7 years and above and adults. In addition to the solo flying experience, participants can also choose to share the 30-minute flight experience with a partner, as co-pilot.
---
Admission to Changi Experience Studio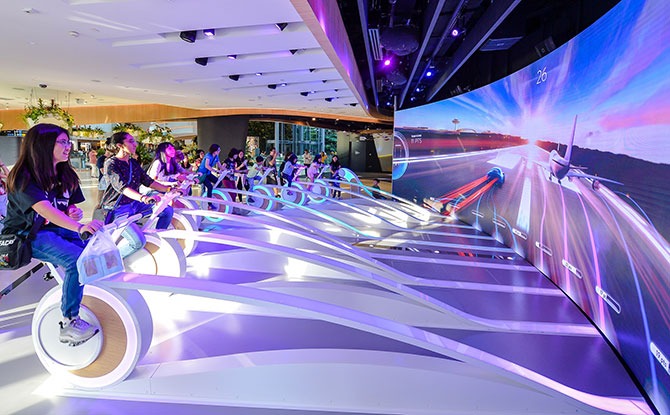 The other part of the bundle is access to Jewel Changi Airport's Changi Experience Studio. At the aviation-themed digital attraction, visitors can explore the virtual world of Changi Airport and interact with exhibits and have fun with games based on different functions of the airport.
The 'Take Flight at Changi Airport' Aviation Experience bundles are available in the form of single and duo packages (with co-pilot flight experience).
Packages start from $75 for both attractions (usual price for flight simulator experience is $158 per hour).
Get more details here.