Looking for fun online and onsite holiday activities in June and July? Sign up your child for Ray Educators Holiday Camps.
Ray Educators has been providing exciting and enriching programmes for children since 2002. For the mid-year school holidays, it has six fun-filled camps which cater for children between the ages of 4 to 14 years old.
Book for 2 pax or 2 camps to enjoy 10% off with promo code: HAPPYTWO
---
Ray Educators June & July Online & Onsite Holiday Camps
All camp fees include a RAY KIDS T-shirt, RAY badge, "Discover Me Book" and a surprise gift.
Book for 2 pax or 2 camps to enjoy 10% off with promo code: HAPPYTWO
---
1. Online Art Classes: Kids Watercolour Class
Kids can splash out with their creativity at Ray Educator's watercolour classes from the comfort of home. Draw and paint cute animals like owls and sea creatures under the guidance of a RAY educator. In this beginner-friendly class, kids will pick up water painting skills while they work with techniques such as gouache painting, wet on dry technique and splatter technique. Take note that the promo code "HAPPYTWO" does not apply to this online art class.
Ages: 5 to 10 years old
Fee: $210
Dates
Four Sessions available – 8 June, 15 June, 22 June and 29 June
Times
5 to 7 years old – 9.30 am to 11 am
8 to 10 years old – 11.30 am to 1 pm
Venue: Online
More details here
---
2. Online Baking Camp: Baking Wonderland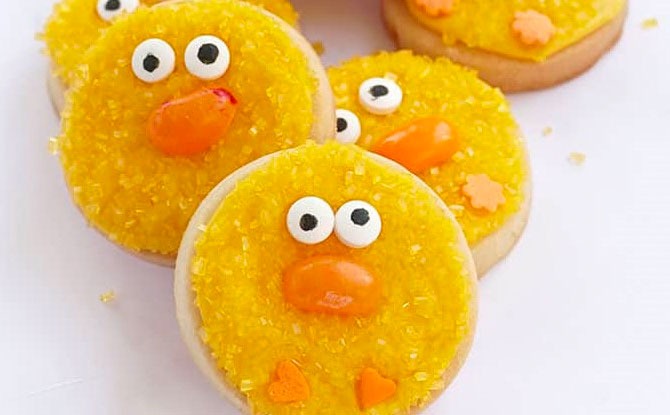 Kids get to enjoy the joys of baking from home with the online baking camp, Baking Wonderland. Go on a fun-filled journey as they get to meet different characters and get hands-on making their own baked goods. Mommies and daddies are welcomed to join in the class as well!
Ages: 4 to 9 years old
Fee: $315
Dates
9 to 11 June
Times:
10 am to 1 pm
2 pm to 5 pm
Venue: Online
More details here
---
3. Fabulous Fun Camp
If you are looking for a holiday camp to excite, energise and engage your children during this holiday, Ray Educator's has a holiday camp for them! The Fabulous Fun Camp is packed with exciting activities such as Fabulous Race, Drama, Art and Craft, Cupcake Decoration, PLAY! and a fun-filled excursion to HydroDash with their new-found friends.
Ray Educators' experienced curriculum writers have developed purposeful plays for the camp, whereby children will learn important skills and competencies. Through play activities, children will learn to communicate effectively, practise self-regulation, resolve a conflict and many more.
Sign up now for a fabulous holiday camp that deliver laughter, fun and fantastic friendships that could mean a lot to your child!
Ages: 7 to 12 years old
Fee: $525 (inclusive of lunch)
Dates:
21 to 24 June
12 to 15 July
Time: 9.30 am to 3.30 pm
Venue: Drama Centre, 100 Victoria Street
More details here

---
4. Drama Camp – Heroes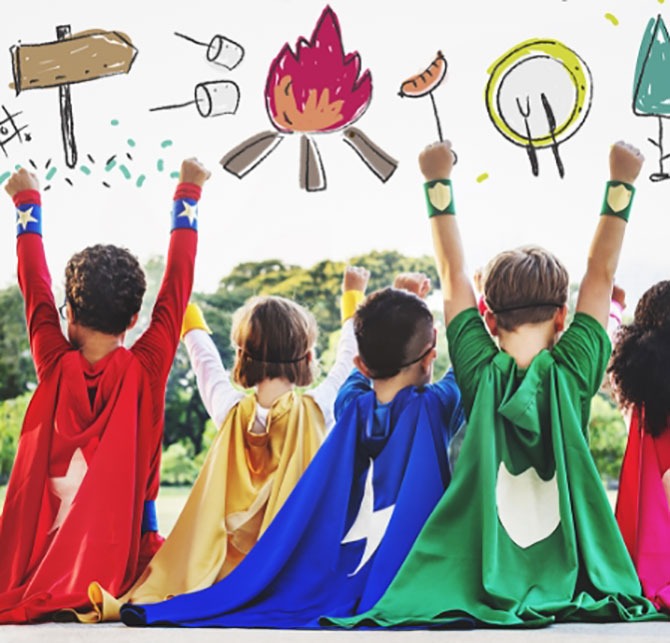 Who is a hero? Do heroes always possess extraordinary superhuman strength and power?
At this Drama Camp, Ray Educators' highly experienced educators will introduce children to the idea of being a hero and how to recognize unsung heroes in society, men and women who contribute to our society humbly, based on their own strengths and merits.
Through the crafted activities, the children will learn to look at issues with a different lens and be guided to the notion that there are heroes in all of us. They will then create their very own Superhero, who will star in their play.
Through this holiday camp, children will learn that little acts of kindness can make them someone's hero!
Skills learned: Teamwork, Communication and Presentation, Confidence-Building, Creative Thinking, Creative Writing and Problem-Solving.
Ages: 4 to 9 years old
Fee: $395
Dates & Times:
22 to 25 June,10 am to 1 pm 
5 to 8 July, 9.30 am to 12.30 pm
Venue: Drama Centre, 100 Victoria Street
More details here
---
5. Baking Wonderland
Out of the blue, the children find themselves in Baking Wonderland – a world of gigantic and colourful donuts, cupcakes and cookies, filled with candies and chocolate.
To their surprise and bewilderment, a royal puppy appears and presents them with an Imperial Letter, from King Rupert. "What does the King want?" The King has requested that the children bake his favourite raspberry cupcake for his birthday. Can the children accomplish the task for the King?
In Baking Wonderland, children will be taken on different exciting journeys, presented with different stories every day. Rays Educators' Baking Wonderland more than a baking class. It is a fun-filled adventure where children will meet different characters in their learning journey. They will learn skills beyond baking – creativity, teamwork, friendship, and the importance of appreciating the learning process.
Ages: 5 to 9 years old
Fee: $315
Dates and Times:
21 to 23 July, 9.30 am to 12.30 pm, KAP Mall, 9 King Albert Park
More details here
---
6. Baking Camp – Junior Chef
Children can put on their aprons and embark on a culinary adventure at the Baking Camp – Junior Chef.
The baking programme is progressive, hands-on and fun-filled. From taking measurements, kneading doughs and creating interesting bakeries, the children will be thoroughly involved. Let them express their creativity and baking delights, alongside passionate and patient educators!
Ages: 9 to 14 years old
Fee: $350
Dates & Times:
16 to 18 June, 9.30 am to 12.30 pm
21 to 23 July, 2.30 pm to 5.30 pm
Venue: KAP Mall, 9 King Albert Park
More details here
---
7. Young Inventors
This programme brings young schoolers along a learning journey, introducing them to some of the greatest inventors and their works.
Experienced educators will relate the ideas of these great inventors to the children. During the course, knowledge will be shared in an interactive way, allowing the children to gain awareness of great inventions around them that have become so common in their life.
Through activities, educators will guide the children in designing and building simple tools and models. The children will learn to think out of the box, use materials available to them, and turn their ideas into something really fun!
Ages: 4 to 9 years old
Fee: $350
Dates & Times:
31 May to 4 Jun, 9.30 am to 12.30 pm
Venue: KAP Mall, 9 King Albert Park
More details here
Find out more about Ray Educators Holiday Camps in June and July 2021 here.
---
8. Art Camp – IMAGINE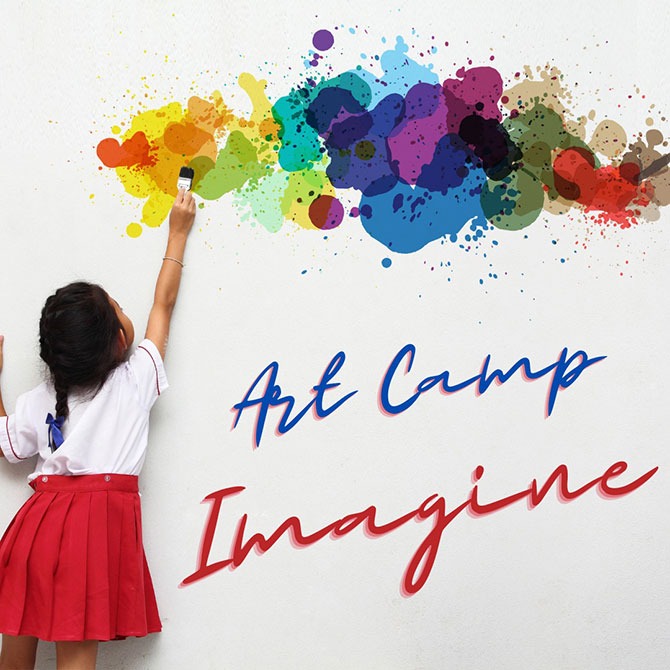 An ocean with fishes of astonishing scales and fins, a city with cotton candy skyscrapers, a lake filled with the most tooth-rotting sweet drink – anything is possible when your mind imagines it!
'Imagine' the Art Camp is where all your child's sweetest dreams can come true. Let your child experiment with different mediums of art every day, such as watercolour, acrylic, clay and more! Your child will get to express themselves by bringing their most colourful dreams to life on a canvas. With no boundaries to their imagination and creativity, 'Imagine' is the place to let your child's imaginations wander!
Ages: 5 to 10 years old
Fee: $395
Dates: 6 to 8 Sept
Time: 9.30 am to 12.30 pm
Venue: Drama Centre, 100 Victoria Street
More details here
Book for 2 pax or 2 camps to enjoy 10% off with promo code: HAPPYTWO