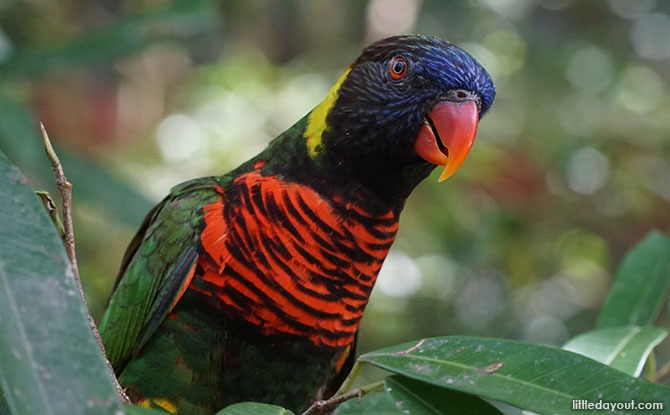 From 1 to 30 September 2021, fully vaccinated local seniors will get to enjoy admission to Jurong Bird Park at $1 only.
Part of Jurong Bird Park's "month of giving", the wildlife park will be extending $1 admission to all fully vaccinated seniors (local residents only) in the month of September 2021. This initiative is also in support of Singapore's vaccination efforts.
---
$1 Admission to Jurong Bird Park for Fully Vaccinated Seniors in September 2021
This special promotion applies to seniors who are local residents aged 60 and above. A person is only considered fully vaccinated two week after receiving a full regime of the Pfizer-BioNTech/Comirnaty or Moderna vaccines, or any of the vaccines on the WHO EUL listing.
Local residents include Singaporeans, PRs, employment pass holders, dependent pass and long-term visit pass holders.
Admissions will need to be pre-booked online and proof of vaccination will be checked at the point of entry into Jurong Bird Park.
This promotion makes it especially attractive for seniors who wish to pay a visit to Jurong Bird Park together with their families and grandchildren during the September school holidays.
---
Take a Trip Down Memory Lane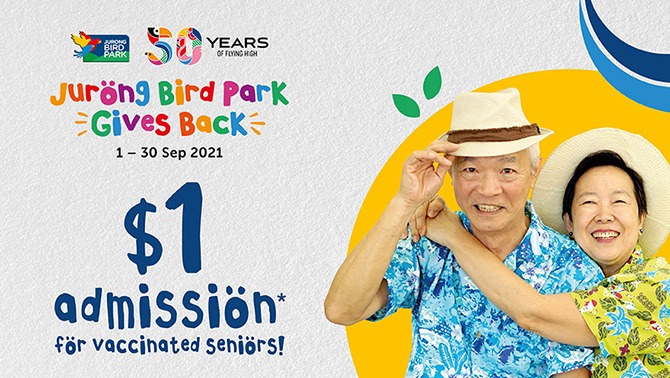 As Jurong Bird Park is one of the oldest wildlife parks in Singapore, it would also likely hold many memories for the older generation. The $1 admission for fully vaccinated seniors to Jurong Bird Park means that it is also an opportune time for senior to take a trip down memory lane by visiting the attraction and some of its exhibits like the African Treetops and Waterfall Aviary.
Find out more about Jurong Bird Park's $1 admission promotion for fully vaccinated seniors here.