Changi Airport's terminals have just reopened after being closed to the public for more than three months. As part of its reopening, new measures have been put in place. And, to welcome back visitors, a variety of photo spots featuring different travel destinations have been setup around the terminals.
The travel-themed exhibitions feature some popular destinations from around the world. And while the majority of us still won't be travelling any time soon, if you find yourself at the Changi Airport terminals, here's the various photo installations that you may come across.
---
Go Around The World at Changi Airport Photo Spots
There are a total of six photo spots – five at Terminal 3 and one at Terminal 1. This is where you can find each of them.
---
Australia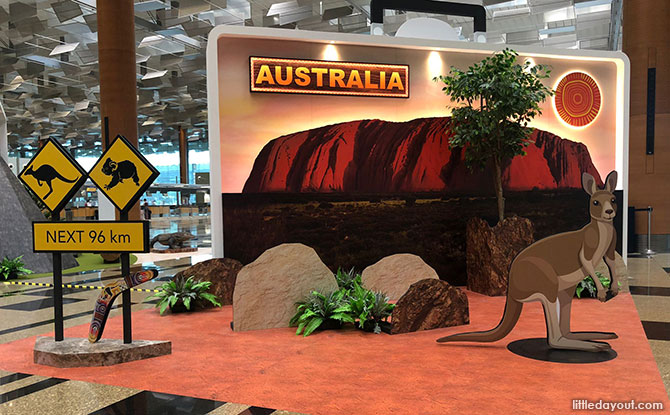 Pretend to be surfing or imagine you are in the outback at the Australia photo spot.
Location: Terminal 3, Departure Hall, Central Immigration
---
Indonesia
Want to get upclose to a "Komodo dragon"? Or imagine that you are enjoy the lush countryside in Indonesia? Head over the Indonesia photo spot at Changi Airport.
Location: Terminal 3, Departure Hall, Central Immigration
---
Hong Kong
A huge cup of Hong Kong Milk Tea and a giant egg tart await at the Hong Kong stop of Go Around The World at Changi Airport.
Location: Terminal 3, Departure Hall, Next to Mei Kee Bakery
---
South Korea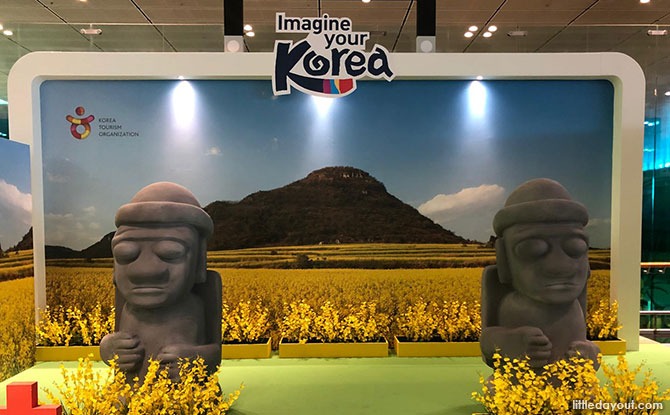 From K-drama scenes to the beautiful sights of Jeju. These can be found at the South Korea photo installation at Check-in Row 11.
There is even a cut out so that you can imagine you are a palace guard.
Location: Terminal 3, Departure Hall, Check-in Row 11
---
London & Sweden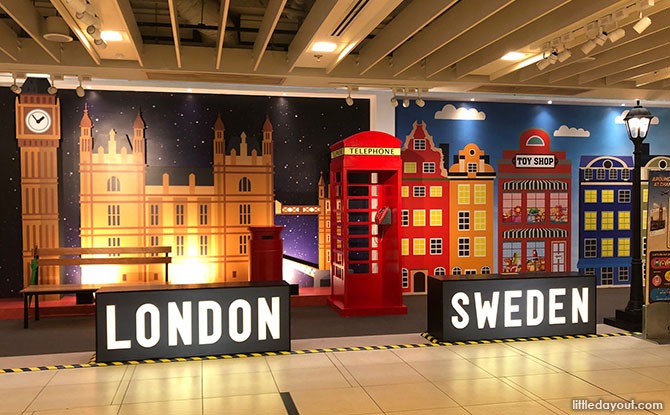 Imagine you are sitting on bench in London with the Houses of Parliament and Tower Bridge behind you, or in Sweden with a backdrop of colourful houses.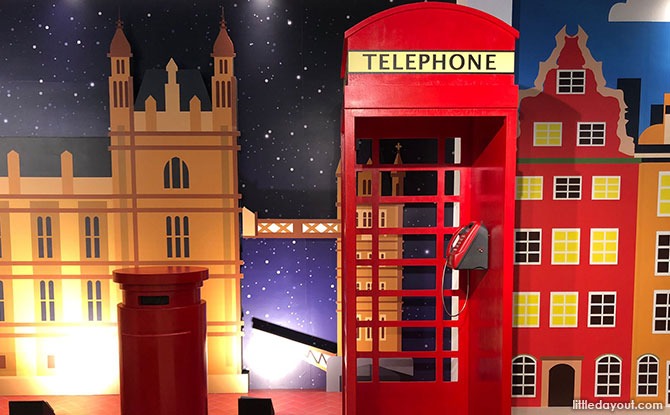 You can even pop into red phone box too.
Location: Terminal 3, Basement 2 South, Opposite Kopitiam
---
China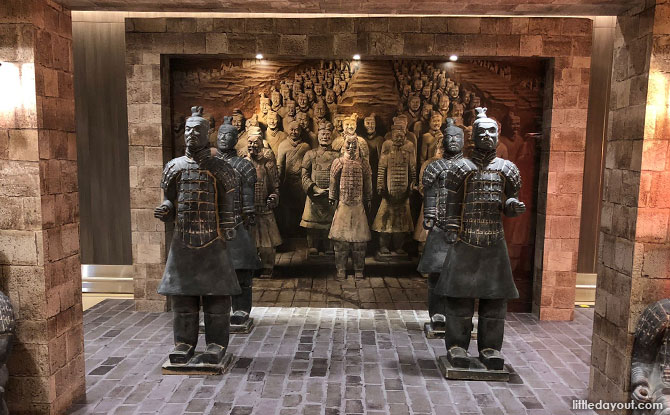 Pose with a figure from the Terracotta Army against the backdrop of a stone building.
Location: Terminal 1, Level 3, Next to Andes
---
Free Parking at T3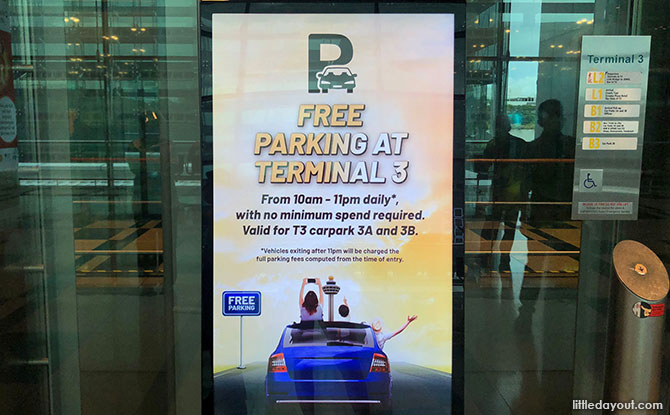 In addition, there will be free parking at Terminal 3's carparks 3A and 3B from 10 am to 11 pm daily, with no minimum spend required. This Free Parking promotion at Changi Airport valid from now till 10 October 2021, unless otherwise stated.
Take note that to qualify for the free parking promotion, drivers must enter the carpark after 10 am and exit by 11 pm.
Even as Changi Airport welcomes back the public, we do hope that all the new measures being put in place will be able to keep everyone safe. If you do happen to visit Changi Airport, do remember to practise safe distancing and good hygiene at all times too!