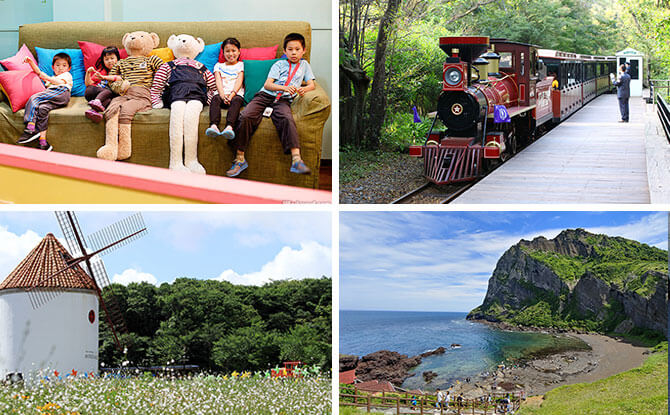 Jeju Island, South Korea's largest island is a favourite destination for holiday makers. It has a wonderful mix of natural attractions and fun attractions for visitors, especially families visiting Jeju island with kids.
Here are some family-friendly places to visit around Jeju Island.
Jeju Island with Kids: 6 Family-friendly Attractions To Visit
---
1. Eco Land Theme Park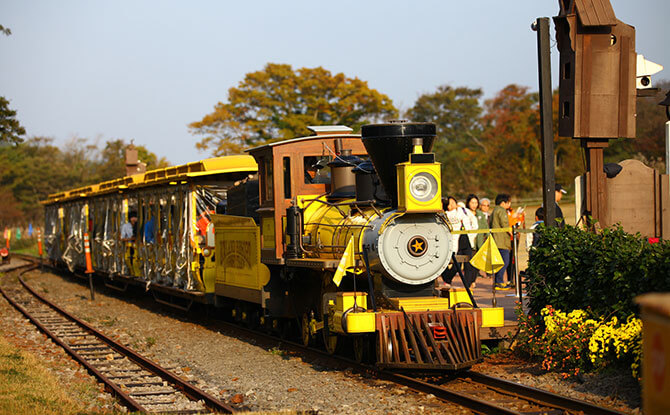 Experience the natural beauty of a primitive forest on board a 19th Century steam train as it chugs it way through Gotjawal, part of Mount Halla. Stop at different stations along the way and explore attractions like bumper boats, a café over the water and discovery zone inside a ship! It is a fun place to visit on Jeju Island with kids.
Where: 1278-169, Beonyeong-ro, Jocheon-eup, Jeju-si
Website: www.ecolandjeju.co.kr
---
-- Story continues below --
2. Gimnyeong Maze Park
We love mazes because they are a great family bonding activity. At Gimnyeong Maze Park, you and the kids can tackle a unique maze in the shape of Jeju Island! Head to one of the skywalks for an overview of the entire maze and see how fast you can find your way out.
Where: 122, Manjanggul-gil, Gujwa-eup, Jeju-si
Website: jejumaze.com
---
3. Teddy Bear Museum
You will find teddy bears in all shapes and forms at this charming Jeju Island museum. The teddy bears are creatively displayed in different settings and poses. There are handcrafted one fashioned out of German mohair, famous art pieces recreated using teddy bears and many other fascinating displays.
Where: 31, Jungmungwangwang-ro110beon-gil, Seogwipo-si
Website: teddybearmuseum.com
---
4. O'Sulloc Tea Museum
Take a walk through a fragrant tea fields and learn about Korea's traditional tea culture at O'Sulloc Tea Museum. Stop for a break at the tea house and sample freshly brewed, invigorating blends. Nearby is the Innisfree Jeju House which offers experiences like cosmetics crafted with raw materials and workshops.
Where: 15 Sinhwayeoksa-ro, Andeok-myeon, Seogwipo-si
Website: osulloc.com/kr/en
---
5. Shinhwa World Theme Park & Water Park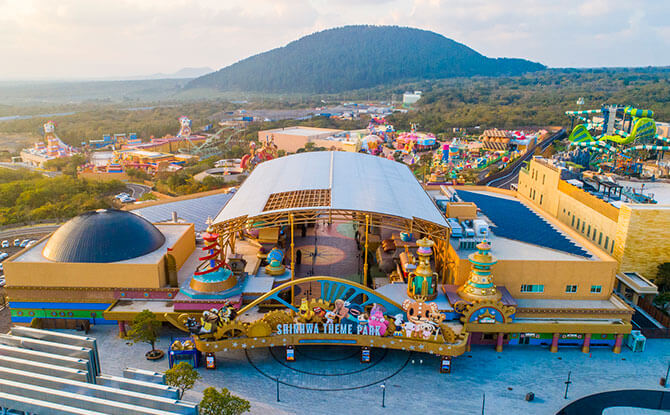 Spend a day enjoying the fun rides at Shinhwa Theme Park. Developed by TUBAn, the Korean-based animation studio behind the animated "Larva" character, the park is has three zones with attractions like kiddy rides, a family rollercoaster and a VR experience, making it suitable for young children. Shinhwa World's Water Park, the largest on Jeju Island, has wave pools, water play areas and slides, including a 257-metre long water rollercoaster.
Where: 38 Sinhwayeoksa-ro 304 beon-gil, Andeok-myeon Seogwipo-si
Website: shinhwaworld.com
---
6. World Automobile Jeju Museum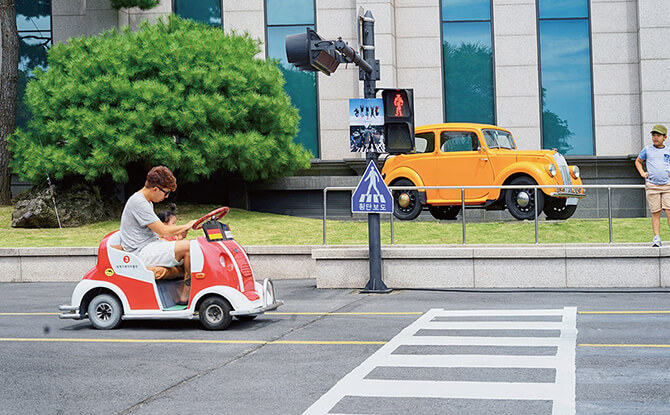 If your child loves cars, be sure to pay a visit to the World Automobile Museum when visiting Jeju with kids. Besides the galleries of vintage cars, there is an outdoor car ride where kids can get behind the wheel and navigate around a course. They even get a driving license after completing the ride!
Where: 1610 Jungsanganseo-ro, Andeok-myeon, Seogwipo-si
Website: koreaautomuseum.com
For even more ideas on what to do on Jeju Island with kids, visit the Visit Korea website.
Or take a quiz about Jeju Island to test your knowledge of South Korea's Hawaii.