School's out! It's time for the fun to begin! This #stayhome June holiday, look forward to various creative activities from craft, to online games, and various camps and competitions with great prizes to be won! Here are 15+ of the best things to do at home during the June school holidays to keep kids happily occupied.
---
Things To Do At Home During The June School Holidays 2021
Creative Activities
Online Games
Contests & Challenges
Workshops & Camps
---
Creative Activities
1. Animal-themed Art & Craft
If your kid loves animals, they are sure to love these art activities. From simple crafts that even the little ones can make to projects that are suitable for kids that are a little older, here is a list of fun animal art projects that your kid can try at home! Click the link here.

2. Fantastic Foodventures
Thinking of exciting parent-child activities for this holiday while at home? How about cooking together with your little one in conjunction with Family Meals Month? There are three exciting, family-friendly foodventures (or food adventures) that you can embark upon during the June school holidays, each combining exciting stories, a fun cast of characters and hands-on activities to do at home. Read more here.

---
3. DIY Projects to Do at Home
Ever wanted a cloud in your room? How about some colourful coasters in the room? Refreshing the space with some new projects is a great way to bring in new motivation and lift your spirits. Here are five DIY projects to spruce up your room.

---
4. Kid-friendly Breakfasts to Cook with Kids
Lifehack: get kids to finish their meals by letting them be a part of cooking it too! Here are some easy recipes that even kids can make. Many require just a few ingredients but be sure to watch kids while they are handling utensils that might be hot or sharp. See the various recipes here.

---
5. LEGO Projects
Building with LEGO is one thing to do at home that requires just one material and your imagination! From marble rollercoasters to a lego catapult, a spinning top, a lego phone holder and even a lego merry go round, there are many different projects that kids can try. Click the link here.

---
6. Coffee Art Painting Course
Coffee is a great way to start the morning, but did you know that it can also be used as an art medium? At this online class that is suitable for ages 8 to 18 and conducted over Google Meet, participants will learn how to make use of coffee and tea to create beautiful artworks. There is also a competition held at the end that gives participants a chance to win prizes like vouchers as well as a mystery prize. Read more here.
---
7. Family Scrapbooking by the National Museum of Singapore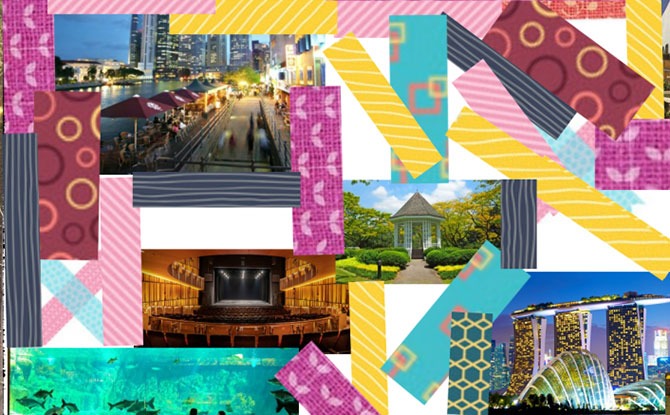 On 26 June 2021, join in an online family scrapbooking workshop via Zoom to create a family scrapbook to help you capture lasting memories of places visited and memories made. Each ticket includes one set of scrapbooking craft materials. Suitable for children ages 5 and above. Find out and see other June holiday programs here.

---
8. #StayHomewithGB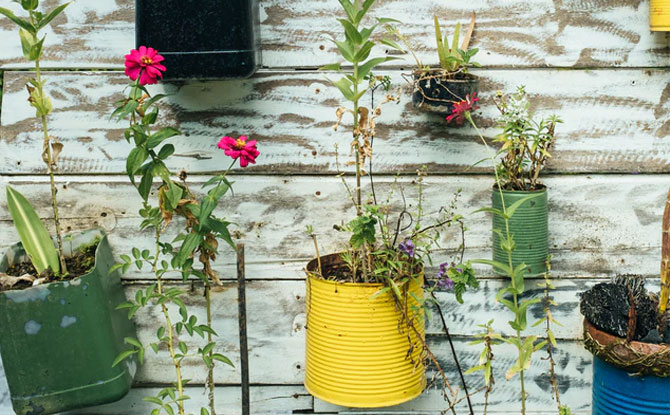 #StayHomeWithGB is Gardens by the Bay's online initiative. Look out for a variety of educational and entertaining plant-related things to do at home, including video tutorials on DIY gardening projects and botanical crafts, virtual tours of the Gardens, a plant advice column and more. Read more details here.

---
9. Make a DIY Aquarium
Build this low maintenance themed DIY Aquarium that requires no feeding or cleaning after! This cute DIY is made with simple materials such as a cereal box, paper, scissors, and glue! Kids can also have fun colouring in the different animals to keep in the aquarium. Get the free printout here.
---
Online Games
10. Best Summer Ever
A way to learn through play or even take a well-deserved break, online games are a fun way for parents and child alike to kick back and relax. One such fun activity to be done is the Cartoon Network's Best Summer Ever! There are five virtual rooms to explore and over 150 activities and things to do at home! Read more here.

---
11. Jigsaw Puzzle.io
Jigsawpuzzles.io is a free real-time single or multiplayer puzzle game. Players have access to thousands of images that can be converted into puzzles of over a thousand pieces and put together in real-time with friends or other online players from around the world. Here's our review of this fun online activity.

---
12. Online Games to Play with Friends
Since we are still unable to gather in big groups in person, here is a list of games you can play with your squad during your next virtual hang out together, the best part? They are all free! From drawing games to games that will test teamwork and even thrilling games of deception, these are sure to draw laughs and fun for hours on end! See the list here. 
---
Contests and Challenges
13. A Very Special Walk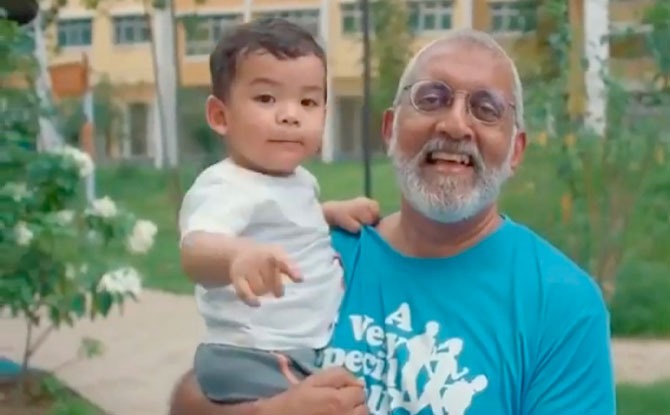 Sign up for a virtual walk in support of the Singapore Autism Resource Centre. With the theme "Challenge for Change", funds raised will go towards supporting programmes and services that the Autism Resource Centre offers to empower persons on the autism spectrum to lead meaningful and independent lives. You can sign up as a participant and pick a challenge from one of the 4 categories: Active, Creative, Kindness or Custom challenge. Read more here.

---
14. My Tree House's Eco Storytelling Contest 2021
Themed "We Love Our Planet" and in celebration of World Environment Day 2021, My Tree House's Eco Storytelling Contest is jointly organised by CDL and the National Library Board (NLB). This competition encourages family bonding through storytelling and home video production while aiming to unearth young eco champions amongst us. Winners can stand a chance to win vouchers worth up to $600. Find out more here.

---
Virtual Camps
15. British Council's June 2021 Online Holiday Study Camps
Let your Primary and Secondary school children step through a gateway to unlock a treasure trove of skills and knowledge as they explore the world around them through the English language. The June 2021 Online Holiday Study Camps at British Council is designed to provide interactive learning environments where students are engaged in exciting topics with real-world applications. Read more here.
---
16. Amazing Animal Adventures Online Camp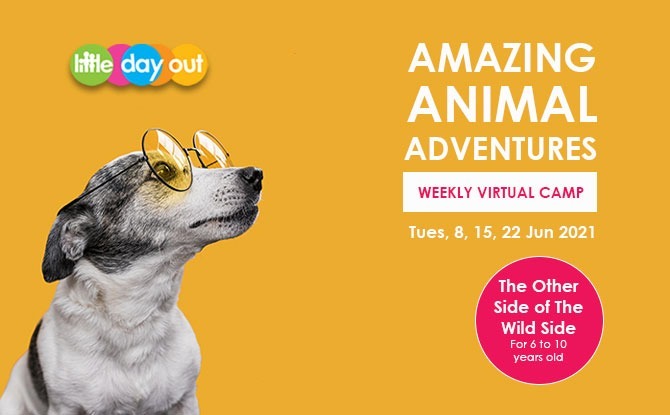 Love all creatures big and small? Set aside the Tuesdays of the June holidays for Amazing Animal Adventures virtually together with SPCA, ACRES, OSCAS and The Untamed Paths! Campers will learn about animal rescues, types of wildlife in Singapore, responsible pet ownership and even meet the animals! Sign up at the link here.
---
17. Fantastic Foodventures Family Virtual Cooking Fun on 11 June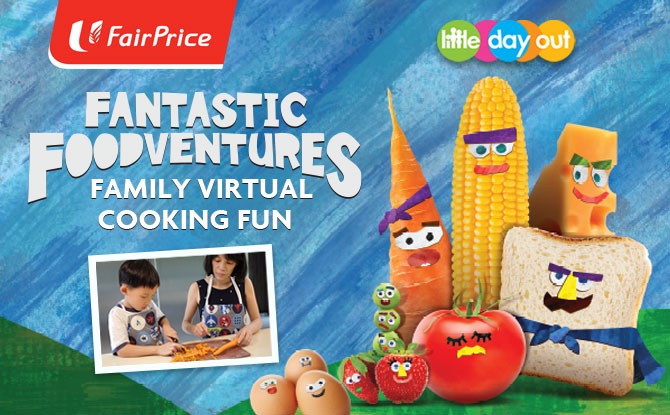 Join Little Day Out for Fantastic Foodventures Family Virtual Cooking Fun on 11 June, Friday! This online workshop includes a live cooking demo of Minced Chicken Rice Balls and Prawn Tacos by Team Little Day Out, sharing by a Senior Dietician from Mount Alvernia Hospital as well as a quiz. Two families get to win $100 worth of FairPrice vouchers! Find out more here.