Have some fun by building a simple LEGO Merry Go Round. This is fashioned after an old-school merry go round, the type of which is getting harder and harder to find in playgrounds.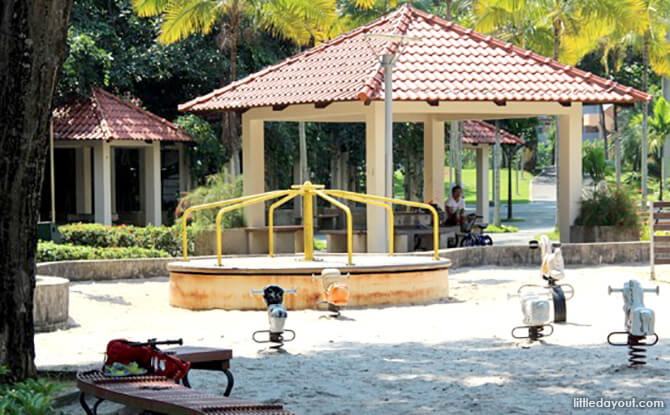 The type of merry go round that we will be building is based on those used to be found in parks and playgrounds, such as above. Sadly, these are mostly gone now but we can replicate them in LEGO!
---
LEGO Merry Go Round
---
-- Story continues below --
The foundation of this LEGO Merry Go Round is a Turntable 4 x 4 Square Base and a Plate Round 4 x 4 that fits over it.
Together, these two pieces creates the spinning axle which the entire LEGO merry go round is built on.
On top of this, we fitted a hexagonal plate. This serves as the platform of the LEGO Merry Go Round.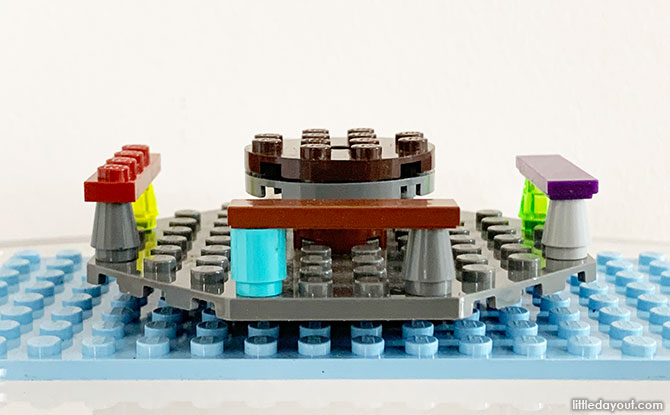 Using Brick Round 1 x 1 and Plates 1 x 4, we created the railing at the edge of the platform.
At the centre, we used a round brick and more Plate Round 4 x 4s to create the handle that people can grasp at the centre of the merry go ground.
---
LEGO Merry Go Round Build
And there it is, a LEGO merry go round which spins about. LEGO mini figs can have fun riding around on it. Whee!
The LEGO merry go round can also form part of larger LEGO playground which you can build.