We're well into the June school holidays in Singapore but the fun never stops! Looking for some of the most awesome things to do in Singapore on the weekend of 17 and 18 June 2023, we've got you covered.
There are plenty of fun activities taking place around the Singapore over the weekend. Here's a look at what's on in Singapore on 17 and 18 Jun 2023.
---
What To Do This Weekend In Singapore: 17 & 18 June 2023
Monstrous Fun! at The Arts House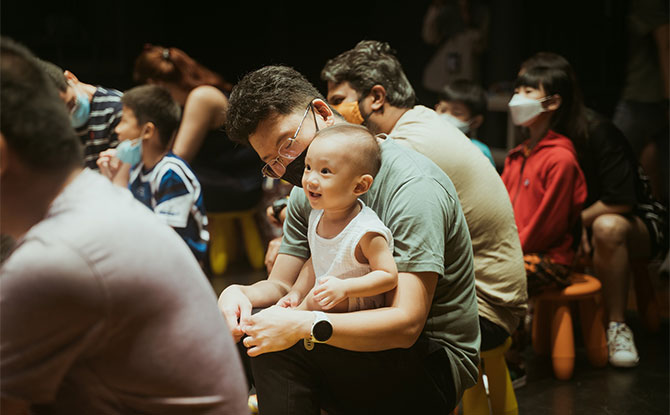 Monstrous Fun! at The Arts House is back again with a line-up of literary programmes for families with children aged between 3 to 12 years old in English, Chinese, Malay, and Tamil Languages.
---
-- Story continues below --
From Friday 16 to Saturday 17 June, take a journey into the fantastical realm of tales and folklores, and let your imagination run free in the world of stories! Participate in engaging hands-on activities, be captivated by interactive storytelling sessions including the popular and free Let's Go on a Magical Monster Hunt!
Get more details about Monstrous Fun! at The Arts House.
---
Police Community Roadshow at One Punggol
View displays of firearms, enjoy kiddy rides and take part in a kids obstacle course or solve the crime at a CSI:SG Escape Room. All this and more will taking place at the Police Community Roadshow this weekend, 17 and 18 June at One Punggol. Find out more about the Police Community Roadshow.
---
The Great Climate Rescue with Arlo at HarbourFront Centre
Calling all young adventurers! Join the Great Climate Rescue with Arlo at HarbourFront Centre and take on different obstacles to save a penguin before picking up a cool Ranger Buddies pin! When kids complete this free activity, they will also be helping to contribute towards the planting of trees. Plus, there are shopping rewards with just a minimum spend of $10 around HarbourFront Centre.
Get more details about this fun activity at HarbourFront Centre, ending this weekend on Sunday, 18 June.
---
Pets Weekend at Gardens by the Bay's Children's Festival
Children's Festival 2023: Nature's Imaginarium at Gardens by the Bay takes place at Supertree Grove from now till 25 June. It features a supersized nature-inspired playground with a 20-metre long slide, Caterpillar Train tour and six larger-than-life flora and fauna installations. The theme of this weekend is Pet's Weekend. Find out more about what's on at Gardens by the Bay's Children's Festival.
---
Summer Fitness Dash at The Star Vista
Things are heating up at The Star Vista where a summer beach-themed obstacle course beckons one and all. Summer Fitness Dash is a cross between a sporty beach party and a Wipeout-style obstacle course, with fun play elements that are perfect for kids to challenge themselves.
To get in on the action, register at The Star Plaza at Basement 1. Admission fee to the Summer Fitness Dash obstacle course is $10 or you can redeem a single admission ticket with $30 spent at The Star Vista.
There will also be a Beat It to Win It challenge from 19 to 22 June (Mon to Thu), 3 pm to 5 pm, with vouchers to be won.
Get more details about Summer Fitness Dash at The Star Vista.
---
Next Week: Nightfall Explorers
Taking place next week, Nightfall Explorers by Outdoor School Singapore is a one-of-a-kind night camp that stretches explorers' tenacity and ability to think out of the box and strengthen their problem-solving skills! They will get their first taste of independence and take on challenges through curated activities.
The Nightfall Explorers camp starts 22 June and is one of many other activities being offered by Outdoor School Singapore. Get more details here.
---
Next Week: Parkour Kids Holiday Camp
Still looking for holiday activities for the kids? Superfly's parkour camp starts on Monday, 19 June and introduces the Parkour Movement to the campers with lots of interactive activities to move creatively outdoors. Get more details about this Parkour Kids Holiday Camp from Superfly.
---
Pesta Ubin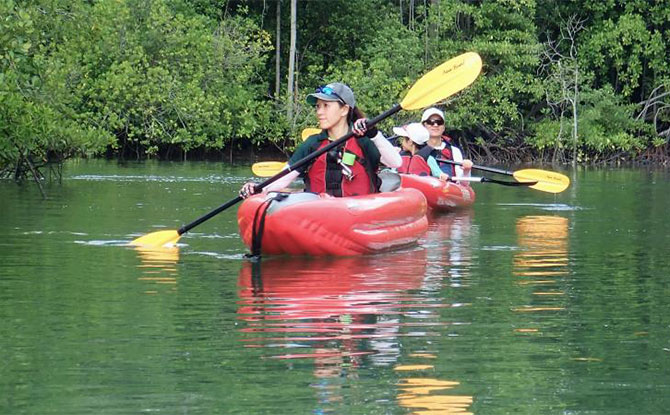 Go on a guided family exploration of Pulau Ubin with the guides from Cicada Tree Eco-Place, explore the natural heritage of the island with the NUS Students' Association for Visions of the Earth or paddle out to Sungei Jelutong with Nature Society (Singapore). These activities and more are taking place this weekend as part of Pesta Ubin. Get more details about Pesta Ubin or read our guide to Pulau Ubin for your own exploration.
---
Father's Day Dining Ideas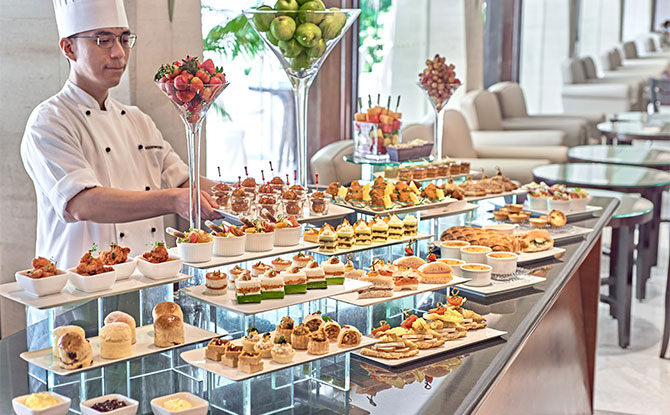 Have you made plans for Father's Day lunch or dinner on Sunday, 18 June? Check out some dining ideas for lunch, dinner and brunch where you can celebrate dad while treating him to a sumptuous meal. Get Father's Day dining ideas.
---
The Singapore Navy Museum reopens on 18 June 2023. Find out more about what to expect and how you can go about making a booking to pay a visit to the refreshed Singapore Navy Museum.
For even more great ideas about what's on, check out our Amazing List of June School Holiday activities.