Want your child to learn to be more independent and responsible? Or do you want him or her to gain practical skills like risk assessment and the ability to think on their feet instead of being glued to a screen indoors? At Outdoor School Singapore, kids from 5 to 9 develop life skills and greater resiliency through day adventures and camps held in the great outdoors.
Outdoor School Singapore believes that children are enriched by time spent outdoors. Activities are set in different nature parks around Singapore, allowing children to experience the local biodiversity while practising new-found skills.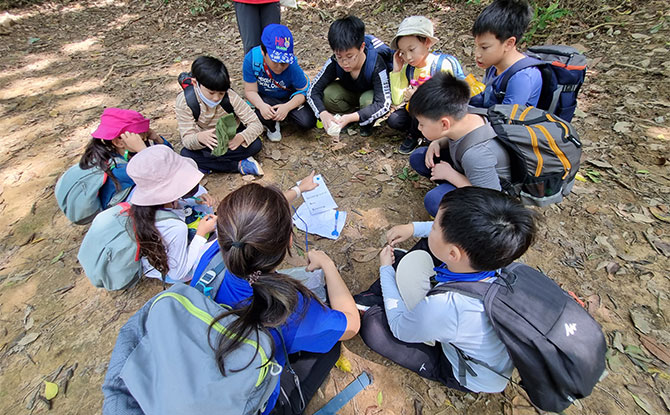 Children are encouraged to take the lead. They learn to navigate around the parks, organise themselves and solve fun missions together. They even take responsibility for their own meals and care for each other.
---
-- Story continues below --
These activities allow children to hone life skills like resilience, communication and problem-solving. It is perfect for children transitioning from preschool to primary school.
All activities take place under the watchful eye of trained instructors who practise nature pedagogy in their teaching and are equipped with ecological awareness to guide children's learning.
---
Seven Outdoor School Singapore Camps during the Year-end School Holidays – including a brand new camp!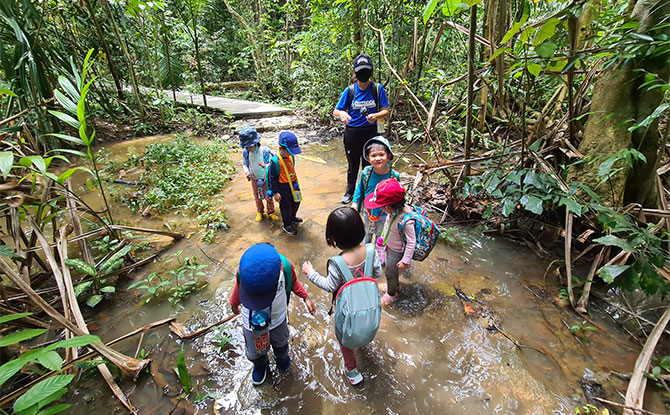 During the year-end school holidays 2023, Outdoor School Singapore will have a total of seven camps to choose from, including 3-day and 1-day camp options.
Here are the exciting holiday camps available at Outdoor School Singapore from November to December.
Marketplace Marvels
Children will embark on an extraordinary journey by stepping into the shoes of global procurement managers in an imaginary world of commerce & purchasing at this camp based on the theme of urban exploration and unique experiences. Using a series of Monopoly-inspired games and activities, adventurers will visit the local supermarket and understand how our shelves get stocked and get their hands dirty seeding & harvesting vegetables at a local urban farm.
Find out more about Marketplace Marvels.
Jungle Rescuers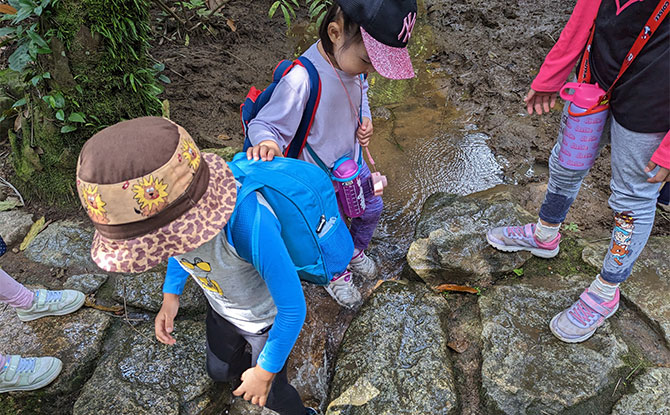 In this camp, Jungle Rescuers will team up to solve missions and defeat a fictional villain. Through this real life Role Playing Game, they will discover nature's healing wonders, pick up improvisational first-aid techniques and learn outdoor risk assessment so that they can think quickly on their feet at all times.
Get more details about Jungle Rescuers.
Water Trekkers
Explorers will get adventuring as young scientists out in the neighbourhood! They will learn about our water systems by investigating our water canals and streams, locating the drains below us and get discovering through exploration and experiments.
Get more details on Water Trekkers.
Mysterious Elves' Adventure
Calling all elves to help save Santa's Forest Wonderland! Young ones will be challenged to think on their feet through a child-led rescue mission to save Santa amidst possible hazards & risks 'lurking' around. Hike through the undulating terrains to locate Santa's Forest Wonderland and indulge in the rich diversity of flora & fauna and wildlife one can encounter at this special Christmas camp!
Find out more about Mysterious Elves' Adventure.
Young Leaders
This action-packed programme is the only Outward Bound Singapore experience for young children and is designed to challenge their limits, expand their imagination and cultivate the essential skills of tenacity and team and personal leadership. Explorers will work together to decipher clues to escape the Last Village and cook up a storm with their culinary skills outdoors.
Get more information about Young Leaders.
Heartland Heroes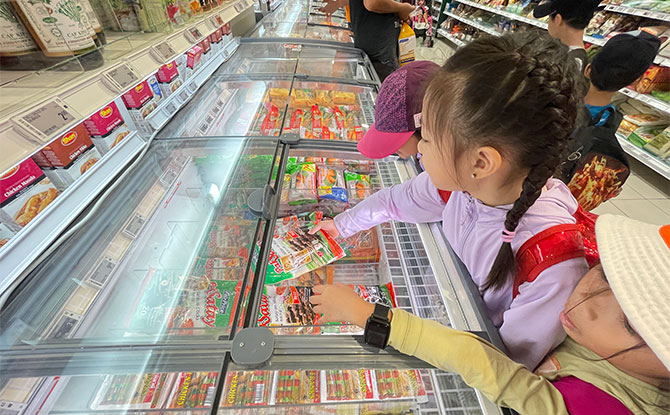 Another unique experience awaits at Heartland Heroes. This multi-activity camp will see explorers take on challenges along different MRT lines, and discover food centres and wet markets to learn about how small businesses operate. They will even get to organise social activities at a local senior care centre too.
Find out more about Heartland Heroes.
Curious Adventurers Holiday Camp (1-Day trial)
This programme will develop the child's confidence and independence while helping them overcome their inhibitions to the wilderness.
Learn more about Curious Adventurers.
---
Outdoor School Singapore Camp Details
Dates: Various dates across November and December
Fees:
1-Day camp (9.30 am to 12.30 pm): $60 (before GST)
3-Day camp: From $330 (before GST)
| | |
| --- | --- |
| | Use promo code <LDO10> to get 10% off for first 20 sign-ups.* |
Find out more about Outdoor School Singapore Year-end Holiday Camps.
This feature is brought to you by Outdoor School Singapore.