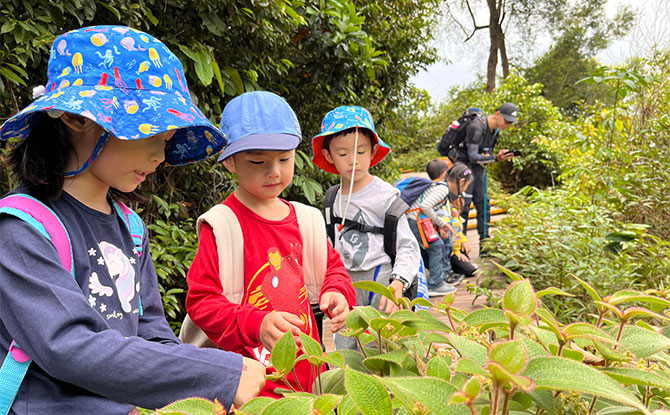 Want your child to learn to be more independent and responsible? Or do you want him or her to gain practical skills like risk assessment and the ability to think on their feet instead of being glued to a screen indoors? At Outdoor School Singapore, kids from 5 to 9 develop life skills and greater resiliency through day adventures and camps held in the great outdoors.
Outdoor School Singapore believes that children are enriched by time spent outdoors. Activities are set in different nature parks around Singapore, allowing children to experience the local biodiversity while practising new-found skills.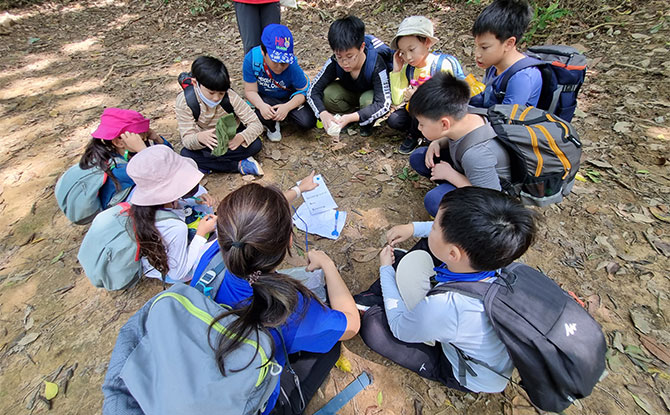 Children are encouraged to take the lead. They learn to navigate around the parks, organise themselves and solve fun missions together. They even take responsibility for their own meals and care for each other.
---
-- Story continues below --
These activities allow children to hone life-skills like resilience, communication and problem-solving. It is perfect for children transitioning from preschool to primary school.
All activities take place under the watchful eye of trained instructors who practise nature pedagogy in their teaching and is equipped with ecological awareness to guide children's learning.
---
Six Outdoor School Singapore Camps during the June School Holidays – including an Overnight Camp!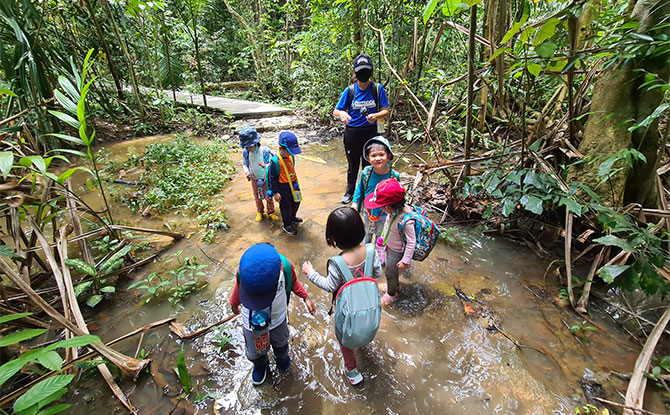 During the June school holidays 2023, Outdoor School Singapore will have a total of six camps to choose from, including 3-day, 2-day, and 1-day camp options.
Here are some exciting holiday camps still available at Outdoor School Singapore from June to July.
Nightfall Explorers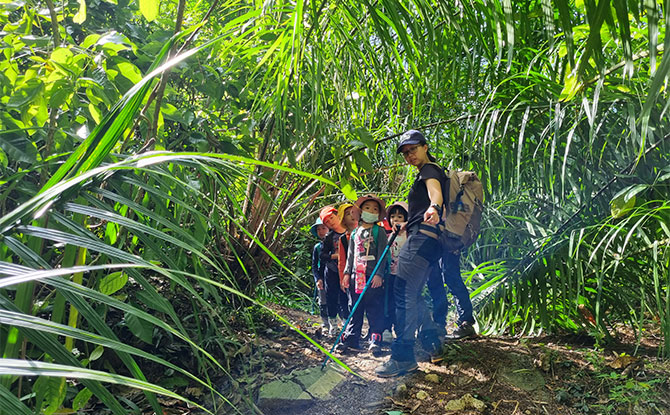 For the first time, Outdoor School Singapore will be holding its first overnight camp! Nightfall Explorers will see returning campers spending the night in tents and their sleeping bags at Aranda Country Club. Campers will get to flex their independence and leadership skills while experiencing their first staycation without their parents!
Heartland Heroes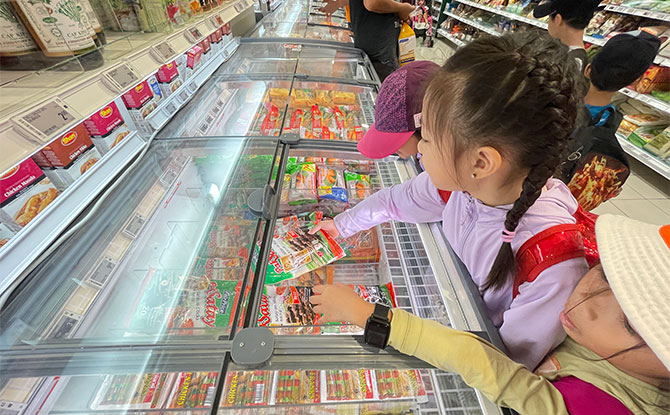 Another unique experience awaits at Heartland Heroes. This multi-activity camp will see explorer take on challenges as they take on challenges along different MRT lines, and discover food centres and wet markets to learn about how small businesses operate. They will even get to organise social activities at a local senior care centre too.
Other camps available from Outdoor School Singapore during the holidays include
Tall Timber Holiday Camp: This programme provides the opportunity for children to learn and important outdoor survival skills like how to build a shelter to protect themselves from the elements using ropes and tying knots.
Explorers' Daycation (2-Day): Little ones will get to experience a holiday without parents at D'Resort, Downtown East. They will learn important life skills like meal planning and preparation, budgeting, fire safety, fire-making, outdoor cooking and more.
Young Hikers Holiday Camp: Young hikers will be introduced to basic survival skills and have their senses actively engaged as they get to meet the wildlife residents at two parks, like macaques, drongos, and even wild boars, under the watchful eye of trained instructors.
Curious Adventurers Holiday Camp (1-Day trial): This programme will develop the child's confidence and independence while helping them overcome their inhibitions to the wilderness.
---
Outdoor School Singapore Camp Details
Dates: Various dates across June & July
Fees:
1-Day camp (9.30 am to 12.30 pm): $60 (before GST)
2-Day camp (9 am to 6 pm): $380 (before GST)
3-Day camp: $330 (before GST)
Use promo code <LDO10> to get 10% off for first 20 sign-ups.*
Find out more about Outdoor School Singapore June Holiday Camps.
*Promo code is not applicable for trials such as the Curious Adventurers Holiday Camp.