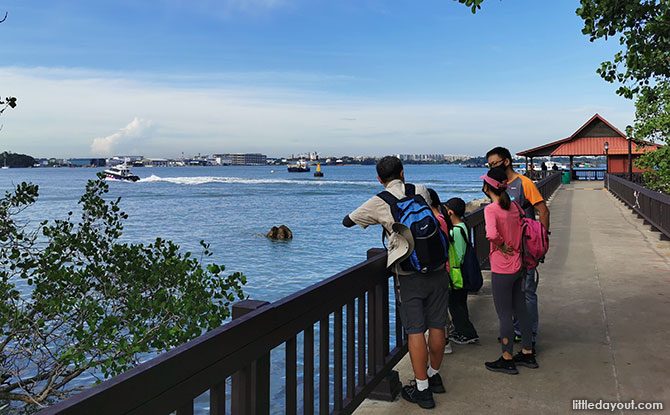 Pesta Ubin is the chance to celebrate Pulau Ubin each year. Along with Ubin Day, it is the island's open house and an opportunity to raise a toast to the best of Pulau Ubin. This year, Pesta Ubin 2023 takes place from 10 to 24 June 2023 and has adopted the theme of "Know Love Care".
There are more than 20 activities and events being held part of Pesta Ubin 2023. These include nature walks, heritage tours, photography walks, cycling tours and kayak. Most of these activities are free.
---
Pulau Ubin: Singapore's Island Back in Time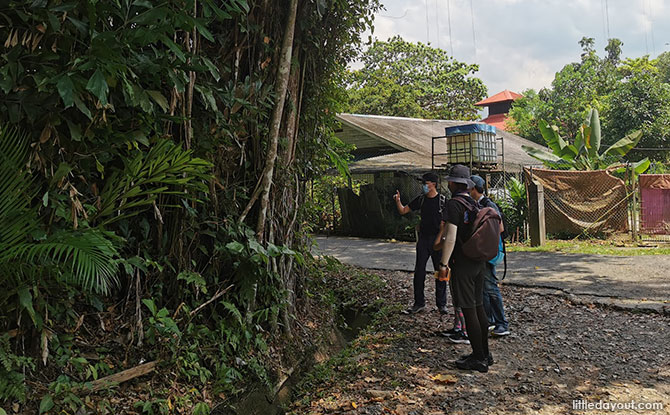 Pulau Ubin is a rustic island off the northeastern coast of Singapore. From the time you step off the boat at the jetty at Ubin Village, it feels like you have been transported away from the cares of the mainland.
---
-- Story continues below --
The trails running across Pulau Ubin allow for exploration of its sights that include disused quarries, old kampongs and nature trails. One of the star attractions on the island is the Chek Jawa habitat and its variety of flora and fauna.
It is no wonder that the island holds such a beloved spot in the heart of nature-loving Singaporeans – cause for celebration at the annual Pesta Ubin festival.
---
Pesta Ubin 2023: Events & Activities
Draw an Otter, a Pangolin and a Hornbill with Alpana Ahuja
Join Paint n Palette's Alpana Ahuja on 10 June for a session where you will learn to draw beloved local wildlife such as the otter, pangolin and hornbill. Engage in a fun-filled session where everyone can learn to sketch these unique creatures. Registration is required for this activity. Get more details here.
---
Pedal Ubin 2023 – Explore Pulau Ubin with NUS Toddycats
Join the NUS Toddycats on 10 and 18 June for a relaxing ride around Pulau Ubin and explore highlights of the island's nature, landmarks, scenery and way of life with NUS Toddycats who are veteran guides of over two decades. Details here.
---
My Grandfather Story by Liang
Join a tour on 17 June 2023 led by Liang, who grew up on Pulau Ubin, where he will share the rich stories and memories of his childhood on this idyllic island. Suitable for participants 8 and above as there will walking involved. Registration is required. Get the details here.
---
Birdwatching with Nature Society (Singapore)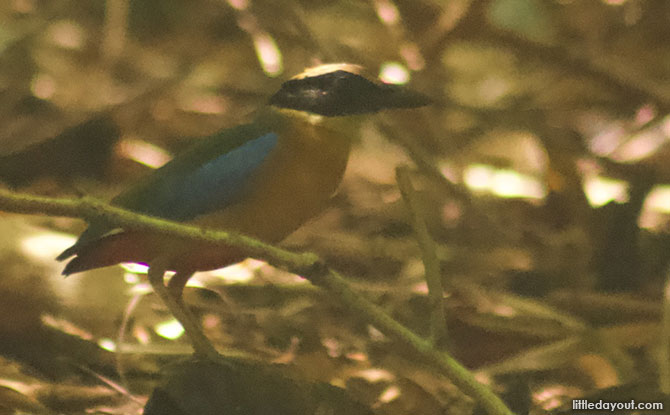 Join Nature Society of Singapore as they go on the (visual) hunt for birds on Pulau Ubin. One walk will take place on 10 June and another on 17 June. Get the details.
---
Pulau Ubin Ramble with Nature Society (Singapore)
Go on a ramble across Pulau Ubin that showcases its diverse habitats ranging from mangroves to abandoned fruit plantations. Explore the island's flora and fauna, and discover edible plants like the Asam Gelugor and the Butterfly Pea. Registration required. Get more details.
---
Nature-Guided Family Exploration with Cicada Tree Eco-Place
This exploratory and sensorial walk on 17 June is specially for families with children to come outdoors to look, hear, smell and feel the lush Nature found on Pulau Ubin. On the trails, the guides from Cicada Tree Eco-Place (CTEP) will look for exciting wildlife such as wild pigs, snakes and mudskippers. Registration required.
There are even more events and activities taking place between 10 to 24 June 2023. Find out more about what's on at Pesta Ubin 2023.
---
Kayaking at Sungei Jelutong with Nature Society (Singapore)
Experience the thrill of kayaking in the picturesque Sungei Jelutong of Pulau Ubin with the Nature Society Singapore. On 17 June, join their expert guides as they lead you through the serene river, surrounded by lush mangroves and diverse wildlife. Get the details here.
---
Kampung Games with UCares
On 24 June, enjoy memorable family-friendly kampung games session on Pulau Ubin, organised by dedicated volunteers from UCares. Experience the joy of traditional games like chapteh, 5 stones, Zero Point, Hopscotch and Hula Hoop played by children in the past. Get more details here.