The Amazing List of June School Holiday Activities 2023 in Singapore for Kids
June School Holiday Activities 2023 in Singapore for Kids
The June school holidays 2023 from Saturday 27 May to Sunday 25 June is an entire month where kids get time out from school and families get to spend time having fun around Singapore.
We put together a list of the best June school holidays 2023 in Singapore. These include fun activities and exciting things to do with the kids during the June holidays 2023 in Singapore.
Get wonderful ideas about the latest family-friendly events and things to do in Singapore with kids during the June 2023 school holidays. Enjoy the June 2023 school holidays with family and kid-friendly ideas with Little Day Out.
KidsSTOP™'s 9th Birthday & Tinkerfest
KidsSTOP™ is celebrating its 9th birthday with fun activities throughout the school holidays. Help Win fulfil his dream of flying around the world and learn how objects fly through the air and build a flight craft. Then join the KidsSTOP™ Birthday Bash where families can make party beverages and ice cream together, learn how dry ice works and participate in a series of bot-tastic birthday activities.
Head down to Science Centre Singapore from 27 May to 25 June for Tinkerfest 2023 where children can learn through open-ended play, exploration and experimentation with activities designed to connect parents and children.
Find out more about what's on at KidsSTOP™ and Science Centre Singapore during the holidays.
---
Bouncy Fun with Looney Tunes
25 May to 25 June 2023, 11 am to 9.30 pm, Daily, Suntec City
Suntec City is celebrating the 100th anniversary of Warner Bros. Studio with special Looney Tunes free-to-play mega inflatables! Children between 4 to 12 years old can climb up the hill and slide into Bugs Bunny's Underground Rabbit Hole for a whole lot of fun. That's not all, folks! Dive into Daffy Duck's pool and go swimming with hundreds of balls and a cute rubber ducky before bouncing away at Tweety Bird's Cage.
Suntec+ members can simply present their membership in the Suntec+ App at the event zone to register for a 20-minute fun slot for up to two kids. Get more details about Bouncy Fun with Looney Tunes.
---
Endless Summer Camp Adventures at Camp Asia
29 May to 4 August 2023, Stamford American International School Singapore & Anglo-Chinese School (Independent)
Camp Asia's fun and exciting holiday camps for kids aged 3 to 16 are back! It's going to be an Endless Summer with more than 15 exciting camps to choose from. These include popular camps like Junior Scientist, Multi-Adventure and Super Chef! New camps that will get kids all revved up include Motorsports Junior and Content Creators.
Camps Asia's camps are inclusive of meals and snacks. They are overseen by an experienced Camp Education Manager to ensure the well-being of all campers! Safety of campers is one of their top priorities so a health centre and nurses are always on standby in case of emergencies. Get more details about Endless Summer Camp Adventures this June.
---
Agora June Holiday Camps 2023
29 May to 31 July, Agora Colearning at HarbourFront Centre
Tired of the same old summer routine for your kids? Look no further than Agora Colearning's incredible selection of June Holiday camps with early drop-offs and late pickups.
Choose from an exciting selection of Design Camps, STEM Camps, Coding Camps, Multi-activity Camps, Life Skills Camps and more. Unleash your child's creativity and critical thinking skills with a woodworking workshop, and cultivate their love for STEM with hands-on workshops. Take part in popular Roblox coding workshops, and develop their problem-solving skills using pictures and visuals. There are also camps that will immerse them in Japanese culture and multi-activity camps too.
Find out more about all the exciting camps available at Agora Colearning this June holidays.
---
Academia's Summer Holiday Creative Writing Programmes
30 May to 14 June 2023, Academia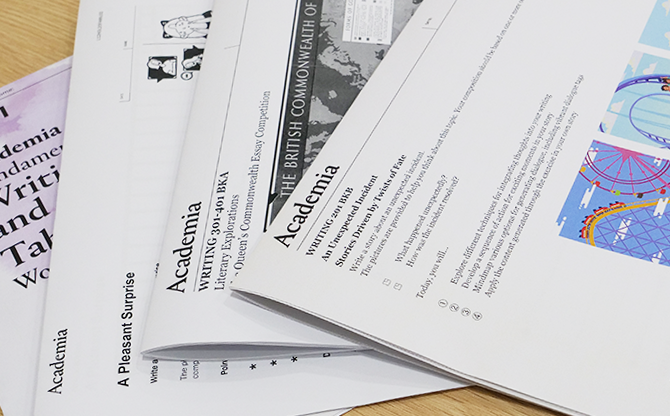 Looking for a creative and educational way to keep your children entertained this summer? Led by experienced educators and writers, Academia's summer holiday creative writing programmes offer a fun and engaging environment for children to let their imagination roam, whilst developing essential writing skills.
This June, Academia's lower-primary programme focuses on helping budding storytellers structure their stories, with unique activities and challenges for children to explore. The upper-primary programmes feature descriptive techniques and advanced writing tools, as well as a composition intensive for more exam-focused PSLE-level students.
Find out more about these creative programmes from Academia.
---
Outdoor School Singapore June Holiday Camps
Children get to take the lead outdoors and hone life-skills like resilience, communication and problem solving at Outdoor School Singapore's camps. There are a total of six camps to choose from including Outdoor School Singapore's first ever overnight camp.
At Nightfall Explorers, campers will get to flex their independence and leadership skills on their first staycation without their parents! Heartland Heroes is another exciting multi-activity camp where young explorers will take on urban challenges and also visit and learn about small businesses. They'll even be involved in organising social activities at a senior care centre.
Get more details about these exciting Outdoor School Singapore holiday camps and others here.
The first 20 to sign up using promo code LDO10 will enjoy 10% off.
---
i Light Singapore 2023
1 to 25 June, Marina Bay, South Beach, Millenia Walk
i Light Singapore 2023 is curated to the theme of A New Wave and anchored on the colour blue – a wavelength on the visible light spectrum that is omnipresent in nature's blue spaces. At the festival, visitors will be invited to reflect on the natural environment by immersing themselves in creative light art installations and interactive programmes. Get more details about i Light Singapore 2023.
---
Battle Of The Kiddos
3 June, Rochester Mall
Kick off your June Holidays with a blast! Battle of the Kiddos @ Rochester Mall is happening on 3 June 2023 from 12pm to 5pm, where you can expect a fun-filled afternoon of battle-themed games and activities. Watch as Rochester Mall is transformed into a laser tag battlefield, complete with kiddy survival game stations, hourly craft workshops, and captivating performances. Arrive early and be among the first 300 to complete the activities to redeem a goodie bag and $5 Rochester Mall voucher. Get more details here.
---
Children's Season: Hopes & Dreams
Opens 27 May
The theme of Children's Season 2023 is Hopes & Dreams and children are invited to explore different occupations and inventions from past and present Singapore. Amongst the highlights of Children's Season 2023 are 30 Comic Art workshops conducted by 14 talented local artists and arts educators. Find out more details here.
---
Children's Season: Get Curious! All About Food
27 May to 25 Jun 2023
Explore five-food themed interactive installations that cover topics ranging from traditional food preparation tools to innovation in food packaging. Plus, check out the range of fun-filled programmes that touch on the topics of sustainability and science. With Get Curious: All About Food, there is much for families – both young and old – to discover and enjoy! Find out more details about Get Curious! All About Food.
---
Children's Season 2023 – Enchanting Forest
27 May to 25 Jun, Indian Heritage Centre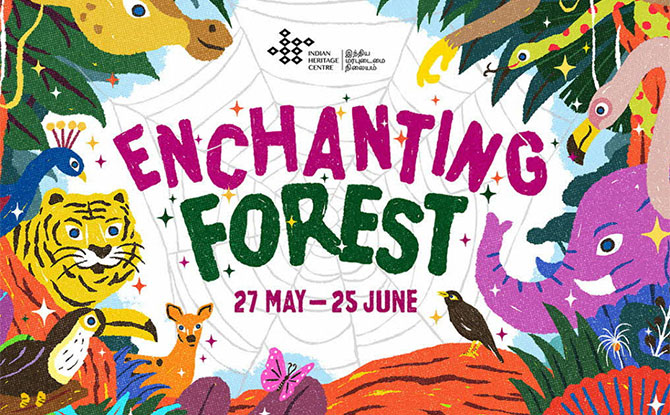 Embark on an enchanted journey through the Enchanting Forest, immerse yourself in an interactive sound installation, watch a captivating dance performance, participate in engaging workshops, and listen to enthralling stories. Get more details here.
---
Bird Paradise
Opens 8 May
Be immersed into a naturalistic and colourful world, home to 3,500 birds from over 400 species. Among the highlights that visitors will be able to enjoy at Bird Paradise are eight large walk-in aviaries occupying over 5 hectares, each themed after different parts of the world. Find out more about the new Bird Paradise in Mandai.
---
ART-ZOO Happy Zoobilee
27 May to 27 Aug, Singapore Zoo

Eight bespoke animal sculptures have been created especially for this commemorative edition of ART-ZOO Happy Zoobilee. It will be hard to miss the larger-than-life inflatables and 2D sculptures at Singapore Zoo. Besides snapping photos along the Instagrammable Happy ZOObilee trail, children can interact with tactile play elements before ending the trail at a 21-metre-long inflatable art playground, with other fringe activities including animal interaction sessions and craft workshops. Get more details about ART-ZOO Happy Zoobilee.
---
Children's Festival: Nature's Imaginarium
10 to 25 Jun
Learn about the biodiversity in nature in a colourful and supersized way at Children's Festival: Nature's Imaginarium. Hop onboard a giant caterpillar train for a guided educational tour, or play among large-scale sculptures of flora and fauna, and in the process, learn their important roles in the ecosystem. Get more details here.
---
Now Boarding: Experience Singapore Through Travel 1800s to 2000s
27 May to Nov, National Museum of Singapore
Now Boarding: Experiencing Singapore through Travel, 1800s – 2000s guides visitors through the experience of visiting Singapore over the years with artefacts such as postcards, posters, photographs, travel paraphernalia and everyday objects. Find out more about Now Boarding: Experiencing Singapore through Travel, 1800s – 2000s.
---
Sensory Odyssey: Into the Heart of Our Living World
27 May to 29 Oct, ArtScience Museum
Wonder at our incredibly diverse and fascinating living world as experienced in Sensory Odyssey – a multi-sensory and immersive exhibition that brings visitors of all ages on a spectacular journey into the heart of our ecosystem. Get more details here.
---
Ocean Fest 2023: One Shared Future
2 Jun to 13 Aug, S.E.A. Aquarium
Visitors of all ages can look forward to an exciting line-up of programmes, including a specially curated photo exhibition, immersive art installations by local artists and educational booths – all revolving around ocean sustainability.
---
Splashes of Colour
7 Apr to 26 May, Adventure Cove
Dive into the Rainbow Reef and get up close with friendly fish. Grab a colourful float for a relaxing ride along the Adventure River or plunge down high-speed slides. Get more details here.
---
Gallery Children's Biennale 2023:
Let's Make A Better Place
Opens 27 May
The Gallery Children's Biennale 2023 introduces children to a wold that they can create for themselves as they grow to understand their own thoughts, feelings, motives and desires, and to also appreciate that of others. It aims to be a space where children and adults can have conversations about their dreams and ideas. Find out more about Gallery Children's Biennale 2023: Let's Make a Better Place.
---
Rose Romance
2 Jun to 16 Jul, Flower Dome, Gardens by the Bay
Step into a mysterious, magical rose garden at Gardens by the Bay's Flower Dome and be captivated by the Queen of Flowers. 
---
Avatar The Experience
Till 30 Jun, Cloud Forest, Gardens by the Bay 
Connect with the world of the Na'vi at the Cloud Forest. Encounter a full-scale parent Banshee in motion, take part in a ritual dance and encounter alien animals at Gardens by the Bay. This is the last chance to catch Avatar The Experience. Find out more details here.
---