Few housing estates in Singapore can lay claim to once having been home to a chocolate factory, miniature zoo and a circus. In fact, this distinction probably only goes to one – Queenstown, Singapore's first satellite estate.
While the animals and chocolatiers may have moved out of the neigbourhood, Queenstown still retains its distinctive old-world charm. However, the constant renewal of Singapore's landscape means that the old is juxtaposed with the new, and this is certainly true in the Queenstown estate.
Named to commemorate the coronation of Queen Elizabeth in 1953, the roads around Queenstown reflect this royal connection. Margaret Drive was named for Princess Margaret, the Queen's younger sister, and surrounding roads such as Stirling and Strathmore is a reference to places where Queen Elizabeth spent her growing up years.
There are seven neighbourhoods that fall within the original Queenstown estate. These stretch from Buona Vista up to Tanglin Road. We took at look at places and landmarks around this historic Queen of Estates.
---
-- Story continues below --
Queenstown Public Library
The two-storey Queenstown library was the first branch library in Singapore and is now the oldest library building as well. Located along Margaret Drive, this charming building was opened by then Prime Minister Lee Kuan in April 1970. It is fronted by a parapet with a bow-tie motif and remains popular with students and families to this day.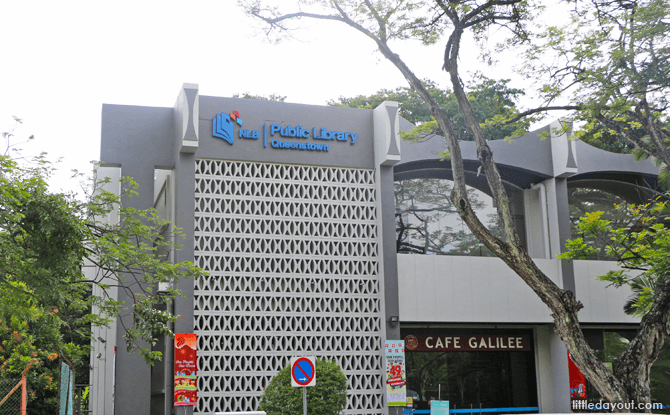 ---
Ridout Tea Garden
Originally opened as a Japanese-themed garden in 1970, this 1.38 hectare site was redeveloped into its present form in 1979 after a fire destroyed the original gardens a year before. Today, it has a relaxed vibe with a McDonalds Restaurant (and its outdoor playground) occupying the eating house pavilion set amid bamboo groves. The nearby pond is filled with giant terrapins and fishes.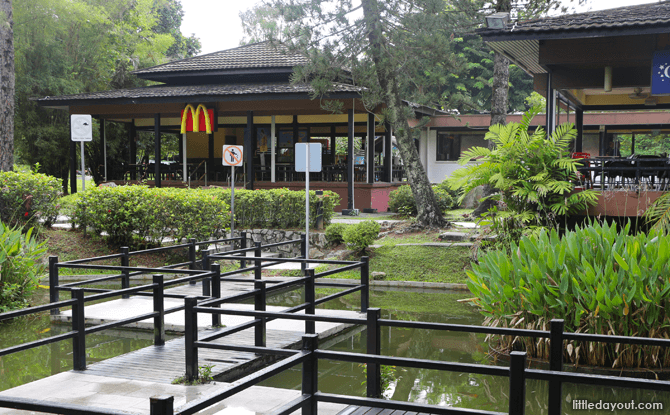 ---
Alexandra Canal Linear Park
Uniquely built on top of a canal, the Alexandra Canal Linear Park starts off near Queenstown MRT and runs through the Strathmore neighbourhood, ending up at Tanglin Road. Dotted along the park are playgrounds and a butterfly garden.
---
Queensway Shopping Centre
Queensway Shopping Centre is synonymous with sporting goods. When it first opened, it even housed an exhibition hall and a nightclub. Nowadays, it is still a great place to go in search of sporty shoes and apparel.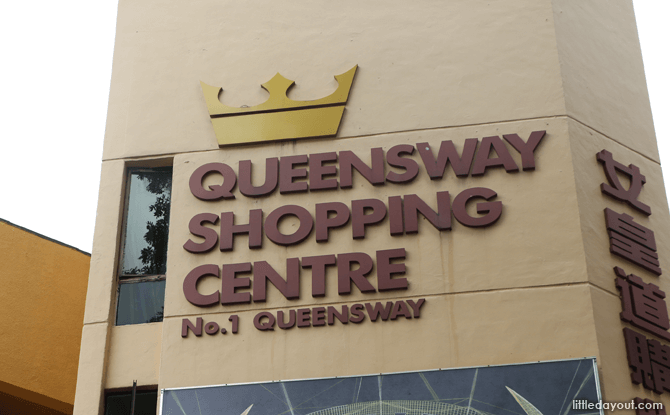 ---
Blocks of "Firsts"
The Stirling and Mei Ling neighbourhoods are a museum of HDB's early years. The first public housing blocks constructed by HDB can be found at Blocks 45, 48 & 49 Stirling Road. The first Point Blocks with four units to a floor were erected at Blocks 160 and 161 Mei Ling Street and the first Curved HDB Block (also known as the Butterfly Block) is located at Block 168A. These attest to the rapid development for housing estate designs in Singapore in the 1960s.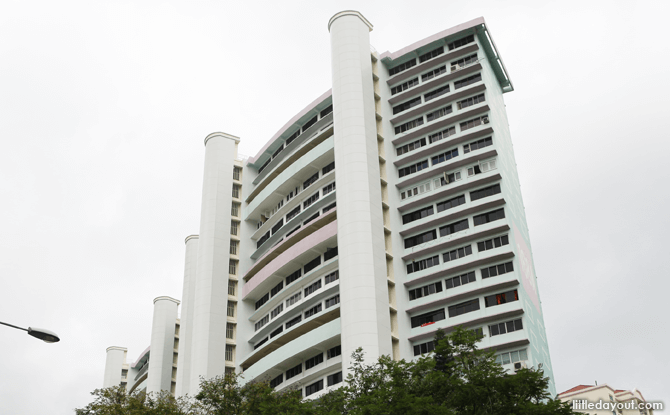 ---
MOE Heritage Centre
Explore galleries that tell of Singapore's Education Story from colonial times to present day. The MOE Heritage Centre is open to the public during the school holidays and on Fridays during term time. Guided tours are also available and recommended for children aged nine years and above.
---
Rail Corridor
Trains from the Malayan Railways used to run past Queenstown regularly as they made their way from Tanjong Pagar Station downtown towards Johor. With KTM trains now operating out from Woodlands, the former railway tracks have been transformed into a Green Corridor for families to enjoy. This is most easily accessible from Tanglin Halt.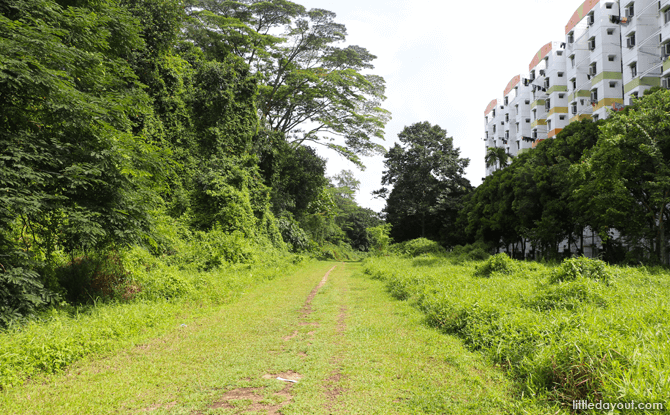 ---
Wessex Estate
Just across the railway tracks from Tanglin Halt is Wessex Estate. Once the home to British Army personnel, these black-and-white bungalows now house art galleries and workshops. Colbar, an eatery that used to serve the British Army, can be found along Whitchurch Road.
---
Brew Master's Office
The Archipelago Brewery Company once stood where Anchorpoint now stands. One of its most popular beers was Anchor Beer. Production was carried out at the brewery before being transported via an overhead bridge across the road to its canning line and warehouse where IKEA stands today. The brewery's operations ceased in 1990 and all that remains is the Brew Master's Office in front of Anchorpoint.
---
Commonwealth Crescent Food Centre & Market
With two-storey shops arranged around a quadrangle where the hawker centre and wet market are located, Commonwealth Crescent is still a popular place to grab some grub. After grabbing breakfast with the kids, did you know there are six playgrounds located in the vicinity to choose from? Our favourite is hidden between Blocks 93 and 87 Commonwealth Close while the closest is at Block 98 Commonwealth Crescent.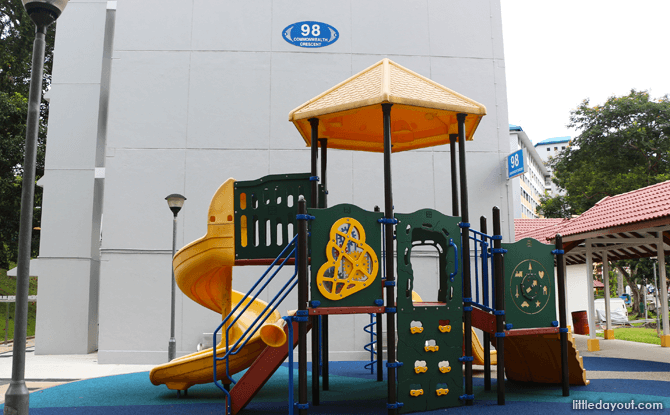 ---
Here is a map of the places and landmarks around Queenstown described above:
Civic group, My Community, runs two-hour walking tours of Queenstown every month. Get more information on that tour here.
Have fun exploring Queenstown with the kids!